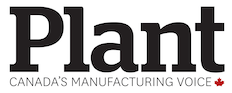 Year of the pandemic: Issues that impacted manufacturing in 2020
By Plant Staff
General
Manufacturing
CME's Management Issues Survey examines 2020 and looks ahead.
Manufacturers endured a crazier year than normal in 2020 thanks to the disruption caused by the COVID-19 pandemic, although the change in government below the 49th parallel will settle some aspects of business and trade uncertainties.
Needless to say, the biennial Management Issues Survey from Canadian Manufacturers & Exporters is of even greater relevance following such an historic year. More than 560 companies from 19 industries responded. While it highlights issues that continue to impact the sector, the 2020 survey provides some insight into how the pandemic affected manufacturers, including disruptions to their supply chains and increased labour and skills shortages.
During the pandemic, manufacturers, deemed essential by governments, acted quickly to meet shortages of personal protective equipment (PPE), medical devices and associated safety products during the pandemic. Fifteen per cent scaled up or retooled to make components and products, such as PPE for frontline healthcare workers.
But the pandemic added costs. To ensure their operations are safe, about 60% of respondents are purchasing PPE to protect their workers, at an average estimated cost of $373,400 each for 2020.
The Canada Emergency Wage Subsidy (CEWS) proved to be key for 53% of manufacturers. And close to 22% of respondents have participated in the Canada Emergency Business Account (CEBA).
Thirty-per cent of manufacturers reported production had returned to the pre-pandemic levels of February 2020 while 6% said they'd do so by the end of the year, but many more anticipate a drawn-out recovery, said Alan Arcand, CME's chief economist in his analysis. Another 10% were very pessimistic about the business outlook, and 5% predict their sales will never fully recover.
"While the results tell us that many manufacturers believe the economic scars of the pandemic will linger for years to come, the survey also shows that Canada has an enormous opportunity to win back manufacturing investment," said Dennis Darby, CME's president and CEO.
Manufacturer growth
Most manufacturers indicated they were confident about their growth prospects over the next three years. About 41% were optimistic, compared to 5.5% that were pessimistic. But only 20% were optimistic about the Canadian economy, while 18% were optimistic about the U.S. economy. About 16% were pessimistic about growth prospects for the Canadian economy, higher than the roughly 13% of respondents' U.S. outlook. Businesses were mostly neutral about the global economy with 14.5% optimistic, just ahead of the 12.5% who were pessimistic.
Companies intend to invest: 77% said they'll be spending on workforce training while 76% plan to invest in new machinery and equipment, and 70% are looking at boosting innovation and commercialization. Two-thirds plan to invest in new production capacity over the next three years.
Manufacturers ranked insufficient domestic demand (40%) and insufficient foreign demand (23%) as the top factors limiting their ability to increase sales or production. Between them was a shortage of skilled (36%) and unskilled (26%) labour.
Sixty per cent of companies surveyed have immediate labour shortages. This compares to 70% in 2018 and 40% in 2016. Manufacturers in Quebec, B.C., and Ontario were having the most trouble finding workers.
CME's report highlights the need for government action. Manufacturers would like to see lower payroll and other taxes, more effective promotion of skilled trades and other career opportunities aimed at secondary students, and more direct funding to support on-the-job training.
Darby notes the pandemic revealed the need for manufacturers to diversify supply chains, describing them as they are too reliant on a limited range of markets.
"This should elicit a strong response from Canada's governments to step up its global competitiveness, so it can attract investment from firms looking to re-shore manufacturing," he said in a statement.
Close to 40% of respondents want to see improved tax competitiveness. They prefer two measures: new and expanded tax credits to encourage machinery and equipment investment, and lower headline corporate tax rates.
Manufacturers were split on the impact of government climate policies on their ability to compete globally: about half reported no or minor impact; and the other half rated the impact from moderate to severe.
The most popular climate measures were government support to help companies make greenhouse gas-reducing investments through direct funding, or a green tax credit and the full recycling of carbon pricing revenue back to the manufacturing sector.
CME's survey report is available at: https://cme-mec.ca/blog/initiatives/2020-management-issues-survey.