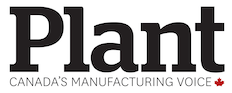 Every person employed by a manufacturer in Canada has the right to a safe work environment. The Occupational Health and Safety Act (OHSA), or its jurisdictional equivalent, entitles all workers to three rights.
The first is knowing about health and safety hazards, and dangers in the workplace.
Workers are to be provided with information, instructions, education, training, and the supervision necessary to protect their health and safety. This information should be provided before the work begins or when it becomes known.
Areas of information include:
• Workplace hazards identified during day-to-day operations; results of inspections; steps for daily pre-use inspections of tools; safe use of equipment and machinery; reporting mechanisms for sub-standard working conditions; procedures for various types of work; and the process for reporting hazardous conditions.
• Safe work policies, procedures and codes or practice, as required by both the legislation and the workplace.
• Emergency, evacuation, first aid, incident reporting and investigation procedures.
The right to participate includes:
• Participating as a member of the health and safety committee.
• Being a health and safety representative for the workplace.
• Reporting concerns that could cause harm to anyone's health and safety.
• Making suggestions to the committee or employer on how to make the workplace safer.
The right to refuse is used when the first two rights fail to ensure health and safety. The process involves several steps.
It starts with telling a supervisor about what is unsafe about the work. The supervisor must respond, and if in agreement, take corrective action or explain why he/she disagrees.
If a worker is not satisfied with a supervisor's actions, the health and safety committee or representative is advised of the concerns, conducts an investigation, provides a decision on the findings and makes recommendations to the employer.
Not satisfied with the results of this process, or there is no committee/representative? The worker can contact a health and safety officer in his/her jurisdiction to investigate the concern.
If the officer disagrees with the worker, he/she will be advised to go back to work while also having the right to appeal.
The employer has the right to temporarily reassign the worker to other duties during an investigation. An employer may also assign another employee to perform the work, but only after advising that worker of the refusal and the reasons.
During a work refusal process, workers can document concerns regarding the dangerous situation or condition, persons spoken to, and the outcome of any conversations.
Understanding workers' rights and employers' obligations ensures the manufacturing workplace is safe for everyone.
The Canadian Centre for Occupational Health and Safety (CCOHS) in Hamilton contributed this article. CCOHS provides information, training, education, management systems and solutions that support health and safety programs and the prevention of injury and illness in the workplace. Visit www.ccohs.ca.
This article appeared in the January-February 2020 print edition of PLANT Magazine.