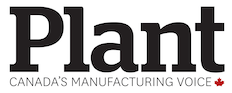 WILWorks Student Hires are a Win-Win
By EMC
Sponsored by
Excellence in Manufacturing Consortium (EMC)
Hiring students through EMC's WILWorks program provides cost-effective labour to strengthen your current work force and deepen your future talent pool.
Finding strong talent is no easy task. Stiff competition from employers, pandemic-related challenges, and unexpected project demands can leave you scrambling. Hire post-secondary students and receive up to $7,500 in wage subsidies.
Starting the Process 
It's easy to apply and easy to get started. Simply fill out the application form found on EMC's website and one of our team members will be in touch with you. Following approval, simply post your jobs inside of the portal, receive applications, and hire the candidates that are right for your organization. Upon completion of the term/contract, submit all of the supporting documents and get your subsidy!
Why Hire Post-Secondary Students? 
A student could be your next star. Young adults bring an infectious eagerness and enthusiasm to the workplace. They offer fresh perspectives, a new way of tackling shelved projects, and often come with robust, best-in-class training. They complement staff in existing roles, help fill in gaps during periods of peak demand, and help free-up veteran workers for tasks better-suited to their skillset.
Hiring Students Pays Off 
Hiring a student through WILWorks is an investment that pays dividends. Employers connect with new potential employees, help attract younger talent, and build connections with post-secondary institutions to help bolster their pipeline for the future. Manufacturing employers can also receive up to $7,500 in wage subsidies. This subsidy is available for new and current student placements working in your facility, and depending on program dates, retroactive placement subsidies may be available.
Which Jobs Qualify 
The WILWorks program is designed to focus on jobs in the manufacturing sector. Not only are jobs available for production floor positions, roles like those in human resources, finance, graphic design, and I.T. may also qualify. Additionally, if you and your company do not directly work in the manufacturing sector, you may still be eligible if a sizable portion of your business comes from a manufacturing, or a manufacturing-related sub-sector. To discuss eligibility criteria, please contact Wendy Gray at wgray@emccanada.org.
The Fine Print 
– The WILWorks program offers wage subsidies of 50-75% of a student's placement salary.
– While the Government of Canada's COVID-19 Economic Response Plan is in effect (extended until March 31, 2022), employers are eligible to receive a wage subsidy of up to $7,500 per placement.
– Placements must be part of a post-secondary program's work integrated learning component (co-op, placements, mentorship programs, practicums, applied research projects, and internships); placements that complement a student's program of study and career goals may also qualify.
– Working remotely in a safe environment, from the student's home or other self-isolated area, is now allowed.
– Post-secondary education institutions (colleges, universities and polytechnics) are eligible to serve as an employer and apply for the wage subsidy. This measure will be in place until July 31, 2022
Get talent and get started with EMC's WILWorks program. Find out if you are eligible and apply today. The application process is quick and simple.
Visit offers.emccanada.org/WIL to APPLY TODAY.