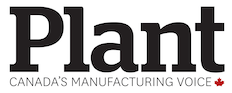 Manufacturers are getting back to business as COVID-19 restrictions are eased, but they are facing a changed environment. Although most provincial governments allowed manufacturers to continue operating during the pandemic, it has been a challenge: sales are down, liquidity has been disturbed, sources of supply were disrupted and there are workforce safety issues that differ from past practise and must be addressed.
The virus could and likely will come again, or some other peril will appear. If there's anything positive about the coronavirus crisis, it has laser-focused the need for companies to have a strategy in place to deal with such risks.
Rosanna Lamanna, a partner with Toronto and Hamilton-based advisory firm Fuller Landau's audit and accounting team, notes some general points all manufacturers should consider as they prepare for what comes next.
Production. "Consumer behaviour has changed, possibly permanently," she says, noting shortages (such as toilet paper) have meant brand preferences were replaced in a heartbeat. "That could happen to other SKUs."
Look at what you produce. Consider the business case for focusing on higher demand and higher volume items, or managing a variety of SKUs.
"Ensure the plant can handle an increase in volume and the supply chain is robust enough to support it," she adds.
Safety measures. Companies operating through the pandemic will have made necessary investments in safety measures, such as personal protective equipment (PPE) and aligning the movement of people in the plant. Those reopening after a shutdown can expect a cost and putting new safety measures in place will delay production.
A top consideration must be employee safety, and how that fits in with production. How many workers are required on the production line, and should they work in pods rather than as floaters? Not everyone will be needed onsite, all the time. Think about various online tools and digital platforms to manage the offsite scenario.
Plexiglass and social distancing will be a thing, as will stepped up sanitizing, cleaning regimes, and more frequent testing.
Supply chains. The pandemic has exposed the weaknesses in supply chains too reliant on global sources. Lamanna says it's important to revisit whether and/or how much global sourcing still makes sense.
The pandemic and shortages have also shaken just-in-time strategies, pointing to the need for backups. Have a replacement plan for lost suppliers. Look at how you manage supplier relationships and whether to go with multiples for essential inputs.
Also consider digital solutions for logistics to ensure deliveries are timely and can be managed remotely.
Weaknesses exposed
Working from home. As noted, not all team members in a manu-facturing operation need to be onsite. She observes there is a now a stronger working from home culture that will change hiring somewhat because it will require people with different skill sets. Online training will grow because it's more efficient than gathering people in a room for a day or three.
Financing. It's back to basics: she calls for more diligent forecasting. In the past, companies may have erred on the side of optimism. "There needs to be more realism in forecasting and projections. Consider new customers and how they're operating. There will be casual, production and revenue forecasting, ideally daily, but at least weekly and worst-case scenario, monthly," Lamanna says.
"If you don't manage through this properly, it will hurt the bottom line. That hurts your opportunity to tell a good story about the business. There are only so many dollars to go around. Financial institutions are going to lend to viable companies."
Despite the disruption, the pandemic has opened the door to opportunities that include producing new products (such as PPE), applying more flexible work arrangements, using online tools to deliver training and investing in digital platforms to meet business needs. And she warns companies should step up cybersecurity measures to head off an increase in fraud attempts. That means revisiting internal process and controls.
This is also a good time to engage in R&D, innovation and how to quickly bring new products to market. Revisit the type of people you hire and what they bring to the table. And Lamanna suggests partnering with other companies to drive the agenda and bring forward efficiencies to the plant floor. "It's an opportunity to re-evaluate how things are done and how to do them better."
This article originally appeared in PLANT Magazine's May-June 2020 print issue.