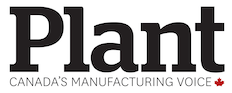 At a time when other apparel companies are migrating production offshore to exploit lower labour costs, luxury-brand parka-maker Canada Goose is soaring at home with plans to hire 900 people this year.
Steadfastly refusing to outsource manufacturing, Canada Goose instead plans to offer them training at sewing schools in three major Canadian cities: Toronto, Montreal and Winnipeg. Training and the opportunity for advancement are attracting new Canadians, among others – particularly women – to the winter garment manufacturer.
Headquartered in Toronto, Canada Goose Holdings Inc.'s financial growth since going public in 2016 is astounding. Since then the company's annual revenues have more than doubled from $290.8 million to $591 million in 2018. Thirty plants across Canada produce the company's winter vests, gloves, hats, parkas and jackets. Eight of those plants are owned by Canada Goose.
The down-filled parkas with a $1,000 price tag and iconic Arctic map shoulder patch are the ubiquitous urban winter uniform of the 16- to 24-year old crowd.
To appeal to international fashionistas, Canada Goose established a retail presence in high-end boutiques in Toronto, Chicago, Paris, Milan, Stockholm and Beijing. Yes, China. Despite China's threats to boycott Canadian products because of the detainment of Huawei's CFO Meng Wanzhou, Chinese shoppers lined up to rush the winter parka retail outlet when it first opened in December 2018.
In 1957 Sam Tick founded Metro Sportswear Ltd. in Toronto to make woolen vests, raincoats and snowmobile suits. In the 1970s, Tick's son-in-law David Reiss introduced a volume-based down-filling machine and launched the Snow Goose label, which would later become Canada Goose. The Expedition Parka put Canada Goose on the map. Developed for use by scientists at the coldest place on the planet, the big red parka became standard issue. In 1997, Tick's grandson Dani Reiss joined the firm, becoming president and CEO in 2001.
One would think shareholder pressure would push the extreme-weather garment maker to pursue greater profits by outsourcing production. Yet Reiss is adamant, despite selling a 70% share to American investor Bain Capital back in 2013, that Canada Goose winter apparel be made in Canada. The company currently exports to more than 50 countries. "We are an ambassador for our country on a global stage," the CEO says.
Canadian-made brands have a reputation for good quality.
"That's part of our value proposition and it's supported by our commitment to keep the core down-filled product made exclusively here in Canada, which we believe is the best place to make cold-weather apparel," says John Moran, executive vice-president of manufacturing and supply chain at Canada Goose from the company's 180,000 square-foot plant and headquarters in Toronto.
"I've been in apparel manufacturing in North America pretty much for over 30 years and I watched it during the late '80s and '90s go offshore, chasing lower price points. So to be a part of bringing it back to North America – Canada specifically – is a great thing," Moran says.
He is quick to point out Canada Goose never did manufacture offshore, but is part of the reason for the resurgence of the domestic apparel business, employing more than 6% of the nation's cut-and-sew industry.
Moran says Canada Goose's transition in 2015 from a traditional apparel-making environment to one that embraces lean-manufacturing principles allowed it to realize an easier way to train workers.
"Lean manufacturing, faster throughput, lower work in process, better quality, continuous improvement – it's all here," Moran says. "But what really drove us is the ability to train into specific locations within those production lines."
Building sewing skills
Canada Goose trains workers to gain sewing skills, then trains them by product category, so – for example – they understand the difference in the handling of the material, Moran explains. As it gets closer to launching those trainees into the production line, they're taught specific style training. Then they are launched on a production line with specific operations throughout. "That has created the flywheel of our manufacturing in Canada."
Producing in Canada allows Canada Goose to keep a close eye on quality control. Moran points out why that's important: "If you're going to manufacture something in possibly more than 20 out of 30 facilities, you have to consider in a retail store those garments are likely to be resting side-by-side. Our level of quality has to be extraordinary to pull that inventory and compare [garments] next to each other. … We're dealing with things like fabrics that have a certain shade. How we ensure that those things stay consistent takes an extraordinary team effort." To do so, between 25 and 85 people keep track of hundreds of quality control items.
There are 3,000 people in Canada manufacturing for Canada Goose, Moran says. The Toronto facility alone has reached close to 300 people and is "growing every day. The other facilities in Winnipeg, for example, now have a population around the 1,200 to 1,500 range and Montreal is similar to (Toronto). All have room to grow."
Training happens daily at seven sewing schools. "We have people arriving that want to join us, knowing that we train, which is fantastic. We have great relationships with local agencies in all provinces that channel the unemployed, the underemployed, or the new immigrant population to us. We ask them, 'Do you want a job?' We can train them," Moran says.
"The part that we don't talk about too much though, is that with all the production personnel we have, we need assistant supervisors, supervisors and engineers. And we grow our own. It's an industry where we've already drawn the best of the best. We invest in that as well. It's a career path."
Akie Tagawa is a good example. The production manager at Plant 2 in Montreal has held three successive positions in two years at Canada Goose. An immigrant from Brazil where she had apparel experience, she applied online to be accepted into Canada Goose's training program as a sewing machine operator.
"When I applied I was new to Canada." For two years Tagawa was in learning a new language and studying Canadian culture. "Canada Goose was the first opportunity to open the door for me."
Kara MacKillop, executive vice-president, people and culture says, "We happily employ anybody who is eager and looking for a job, whether they are unemployed, underemployed, new Canadians, men or women."
The six-week program offers trainees on-the-ground learning. They are seated with the rest of the employees, next to supervisors on part of a line. Small flags at their stations identify them; some show a hatchling, a duck or a goose.
Opportunities to advance
The training program taught Tagawa how to sew, clean and maintain the machine. "But it also taught me how to be efficient, how to be professional by being on time, and how to communicate effectively," she says. Canada Goose offers second language program certification in English or French to staff, which Tagawa found helpful.
"The down jacket is very complicated to make. Some have over 200 pieces to them. The down can come out of a very small needle hole so we have to be exacting with our standards," Tagawa points out. 'That makes good communication very important."
Sewing machine operators are paid a basic salary plus a per-piece above quota incentive. At each Juki sewing machine station, bar codes keep track of the individual operator's batch. A ticker posts quotas, production and productivity at the end of each line.
Opportunities for advancement help attract and retain workers at Canada Goose. "I saw other women in good positions and it inspired me," Tagawa says. "We're hiring so many people. We want them to succeed and we want to keep them. There is a very good culture here. People are motivated, many have found new friends."
Tagawa says workplace diversity offers many opportunities for celebrations. "People here come from many different backgrounds, not just different countries, but different occupations, too," she says. They learn much from each other, she adds.
MacKillop says more than 800 people have taken the training program to date and gone on to work in various capacities at Canada Goose. "We benefit from the diversity and inclusion in our workplace. Employees feel in control of their destiny here. They feel there is a career path for them. We also do well from our employees referring others to work here."
The company also benefits from employees feeling free to ask questions and offer suggestions. "Innovation is one of our core values," MacKillop says. "If someone on the floor comes up with a better way of doing things, we want to hear about it." Employees also feel good about what they do. "We are making beautiful, tailored garments. True craftspeople understand that. It's a source of pride."
Manufacturing in Canada also helps to maintain local jobs. "We've been in the Bowie Ave.-Caledonia area (in Toronto) for 40 years," MacKillop says. "Our employees have built families and their lives within the community."
As far as the future goes, Canada Goose just launched Project Atigi, a line of bespoke parkas created by Inuit designers using their traditional skills, unique designs and Canada Goose materials. The company also launched a merino-wool knitwear leisure line.
"We don't see a stop to this growth," MacKillop says. "Our goal is to continue manufacturing in Canada. We will continue to make our down-filled product here. There's a reason why (our headquarters) are attached to this (Toronto) plant. We can get products right off the line. Our designers are here, too. It keeps us close."
And she's proud of the unique opportunity Canada Goose has been given. "Not a lot of people can say they are rebuilding an industry."
Kim Laudrum is a Toronto-based business writer and regular contributor to PLANT. E-mail klaudrum@rogers.com.
This article appeared in the November-December 2020 print edition of PLANT Magazine.