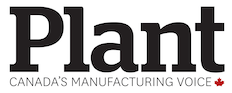 Researchers at Simon Fraser University's (SFU) School of Mechatronics Systems Engineering in Surrey, BC are tackling the world's water crisis by pulling water out of the air.
Professor Majid Bahrami has spent the past three years working with PhD student Farshid Bagheri to uncover a sustainable answer to the world's water needs.
The patent-pending Hybrid Atmospheric Water Generator (HAWgen) generates clean drinking water from the atmosphere through the integration of sorption, refrigeration and water filtration systems.
The system provides water generation in hot and dry conditions using waste heat and renewable energy sources. Whatever is extracted from the atmosphere's nearly 13 trillion cubic metres of renewable fresh water is replenished naturally, thanks to ocean evaporation.
Developed at the laboratory for Alternative Energy Conservation at SFU's Surrey campus, the atmospheric water generation technology will be marketed through Watergenics Inc. The system generates water in nearly all climates, unlike conventional atmospheric water generators that rely on on hot and humid environments and can fail when humidity drops.
It works by pre-conditioning the incoming air stream using an adsorption system, channeling it into a refrigeration unit for condensation. The water is then filtered.
Bahrami's research focuses on improving the efficiency of heating and cooling systems in vehicles, electronics and buildings. The HAWgen will be deployed in various applications for resource industries, such as mining, oil and gas, and disaster relief, as well as consumer use, by the end of 2017.
The technology will also play a role in Surrey's BioPod Initiative, a regional hub for agri-tech innovation, where researchers test high-tech solutions to improve the efficiency of year round food production. The HAWgen will provide water for the plants.