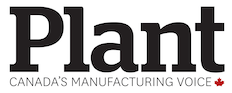 Last week I stopped by the McDonald's drive-thru, picking up a hot fudge Sundae for my two boys following their very warm, but successful baseball game.
As I pulled up to the order kiosk, I noticed a faded piece of paper taped to the board announcing that McDonald's was hiring. Starting wage was $16 per hour and increased to $19 per hour for a shift leader. My oldest son, who mows a neighbour's lawn, commented that he made almost three times that wage in one hour of mowing the lawn.
It seemed like an odd response, considering my first job came with a starting wage of $4.35 per hour. On the other hand, he had a point. After all, what can you get for $16 these days? If you're lucky, it'll buy you lunch, but that's about it.
I'm not suggesting that these wages are too low, but rather an 'hourly rate that is competitive' is no longer enough to incentivize today's younger employee to give up their time.
Not all that long ago, a "competitive" wage, coupled with benefits, was enough to lure employees. Today, with most of the working population between the ages of 25 and 40 years of age, benefits aren't all that appealing, at least not yet.
Therefore, what else can an employer offer to attract the millennial generation given that wages and benefits don't seem to cut it?
Here are a few areas to consider:
Remote work opportunities: According to a study by Great Place to Work – post pandemic, a great percentage of millennials no longer feel the need to return to an office. For many, having proven working from home can be successful is enough to challenge the idea of having to spend their days commuting to and from an office, just to see colleagues who they could connect with in other ways.
Flexible work: I was recently speaking with the president of a wood pallet manufacturing company. He mentioned that for years he struggled to hire students. When he asked his nephew why he never asked for a job, his nephew responded that he couldn't commit to regular working hours. The president decided to create a "work what you can" shift, appealing to younger students to work any days or hours they could. The last we spoke, they now have nearly a dozen students employed part-time, with many others seeking the opportunity.
Accelerated career progression opportunities: A study conducted by Gallup found that 87 per cent of millennials are attracted to companies that offer rapid career progression opportunities. The days of expecting an employee to stay for years in a role, or even a single department like sales or accounting, are gone. Demonstrating career path options early on, and then supporting employees in pursuing these opportunities are a key attraction and retention tool.
Despite introducing benefits such as these, the main reason most employees decide to stay or leave, is their boss. A fact discussed by Leigh Branham, author of The 7 Hidden Reasons Employees Leave. Although this isn't new, what's not so obvious is how the definition of a "bad boss" has broadened in its scope.
Early in my career, 20 years ago, a bad boss would have been commonly defined as someone who yelled at their employees or slammed doors and pounded their fist. Today, a bad boss might be polite and helpful but not provide enough feedback, encouragement, or support to their employees.
The main reason we aren't attracting and retaining talent today is because our view of what is appealing is outdated. Is wage important? Sure it is, and it's often the fastest way to sift through dozens of job openings to identify opportunities.
It's not until we dive deep into what younger generations are seeking in a job that we uncover new offerings and benefits that will attract and retain top talent in a tight job market.
_____________
Shawn Casemore is keynote speaker, consultant, and author of three books, including his latest book, The Unstoppable Sales Machine. To learn more about Shawn and his work, visit www.shawncasemore.com.