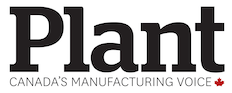 Capturing and tracking the voice of the customer (VOC) has never been so important. The landscape is changing almost hourly and businesses are reacting intuitively rather than basing actions on a properly engineered and assessed methodology.
Typically VOC is used to capture the critical attributes the customer is willing to pay for, which ultimately defines value. In all instances this goes beyond the clinical definition of your product or service. The power of a "critical to" tree diagram on your wall will be important as business moves ahead. The team must constantly review and update them.
Complying with rules and regulations related to protecting customers and staff from the spread of COVID-19 has become a distraction from the primary purpose – process and product delivery.
Businesses that have been operating demonstrate a "consistency of purpose" with e-commerce capability supported by curbside pick-up of orders or home delivery with plenty of sanitation between. Two examples from the retail sector illustrate the point.
How is the service level? At a home improvement retailer, the "old normal" involved identifying a need, hopping in the car, visiting the store, purchasing and returning home, typically in an hour. The COVID-19 normal was place an order online, wait for three days to receive confirmation of a pickup date, wait for up to 90 minutes, and take the item home after an elapsed time of four days. The VOC was regulatory compliant, but the consumer voice is extremely subdued.
Jumping to solution
A major supermarket chain acknowledged its revenue increased beyond 11% as a result of pandemic emergency purchases, but it could not report on profitability.
It hadn't yet assessed increased costs associated with supporting regulatory requests to enhance sanitation and protect employees. Hence corrective actions were the result of a knee-jerk reaction based on intuition and perhaps job skill and experience. But ultimately they just "jumped to solution."
Jumping to solution can be horrific since in many cases the solutions identified are both expensive and complicated. Many knee-jerk solutions involve adding additional people to the process. Doing so creates inconsistency.
In addition, these changes raise customer expectations or they question past practices, especially regarding cleanliness.
Reflect before defining sustained changes. Get on rather than getting into your business. A giant "critical to" tree diagram quickly grows as your team provides inputs. Ultimately you will be creating a FMEA (failure mode evaluation analysis).
First categorize values:
• Value add, what the customer is willing to pay for.
• Non-value add.
• Non-value add, but necessary, typically regulatory requirements customers expect but don't want to pay for.
During the pandemic, processes have changed without considering costs and in many cases current pricing has been maintained. Ultimately costs will increase and customer expectations have now increased so some processes need to be maintained and cost controlled.
Build your "critical to" trees from two perspectives: the eyes of the consumer and regulatory compliance to protect your customer. Use two different colours on your chart so you can see the differences.
The document needs to be dynamic as regulations are subject to constant change, but ultimately some attributes will remain in your process – not as a result of regulatory requirements but because of a change in customer expectations.
Stick to basics
…although you might have to adjust them
As companies ease back into a more normal business environment, some will be tempted to stop following lean basics.
Passing a KPI board during a quick facility tour, it was disclosed the daily stand-up meetings had ceased because of concerns about physical distancing, although the company was experiencing severe backlogs, customer frustration waiting for deliveries and erratic absences.
Done correctly, the daily report-out is the most powerful methodology to deploy. Follow physical distancing protocols by placing location dots on the floor around the board as markers.
If noise is a problem, consider a portable microphone for the board owner who will repeat questions and concerns to the team. And don't abandon cellular operations. They can be easily adjusted to support physical distancing.
As the new normal comes into vogue, the next challenge will be how to maintain productivity and control cost.
Richard Kunst is president and CEO of Cambridge, Ont.-based Kunst Solutions Corp., which helps companies become more agile, develop evolutionary management and implement lean solutions. Visit www.kunstsolutions.com. E-mail rkunst@kunstartofsolutions.com.
This article first appeared in the July-August 2020 print edition of PLANT.