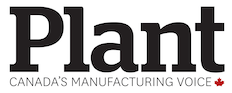 The bicycle of the future is here, and it's probably not what you'd expect.
There aren't any rocket boosters, Wiley Coyote ejector seats or other over-the-top features. In fact, most of what makes the Vanhawks Valour so special isn't visible at all.
The Toronto-based manufacturer and tech developer intends to make urban cycling safer by propelling it into the connected world of the 21st century.
The bicycle as we know it hasn't changed much. Innovation has been limited to new materials, such as lighter carbon fibre frames, and more advanced components such as hydraulic brakes and slicker gearshifts.
Yet transportation technology is undergoing a transformation. Cars roll off production lines with as much (if not more) computing power than some off-the-shelf laptops.
There's Bluetooth compatibility to keep drivers off their smartphones, wireless internet access, and on-board GPS navigation. BMW has developed adaptive headlights that cast their beams in the direction of an upcoming curve for better visibility on winding roads. Heck, even Apple and Google have developed internet-enabled interfaces connected to a car's built-in display.
What if a bike had the same abilities? It is 2015 after all. You're connected, why shouldn't your bike?
This is exactly what a small outfit based in Toronto has accomplished. The 15-man Vanhawks team, rife with up-and-coming talent from Canada's top engineering and technology programs is making a dash to the finish line. After a successful Kickstarter campaign that raised $820,000 and a Series A capital grab of $1.6 million, it will introduce its Valour connected urban bicycle to the world in July.
"Buying a car isn't cool anymore, but people still need to get from point A to point B," says Ali Zahid, the 21 year-old co-founder and COO of Vanhawks, who started the company in 2014 alongside brother Sohaib and friend Adil Aftab with the intention of reshaping the urban commute.
The bike is incredibly sleek and equipped with a dazzling array of on-board sensors that connect to a rider's smartphone through an intelligent proprietary interface that makes urban cycling easier to navigate and safer.
Connected automotive technologies have become big business as automakers attune offerings to the demands of a particularly picky new generation of young buyers. Funny thing is, young people aren't big on cars. Twenty per cent of those 21 to 27 don't have a driver's licence, according to Abacus Data, a market research firm based in Ottawa. And disinterest in cars is more severe among 18 to 20 year olds, at 47%.
Blame it on economic conditions, iffy job prospects or a desire to live the urban dream, having a car is no longer a "must have."
Instead, the popularity of bicycles is growing, especially in cities where they're simply the easiest way to get around, and this emerging bike culture also coincides with a move toward sustainable living.
According to Statistics Canada's 2013 Retail Commodity Survey (the most recent available data), first quarter independent bike retailer sales pulled in $78 million, up from $69 million in 2011. Second quarter sales were up to $305 million from $283 million.
Bicycles are affordable, nimble and environmentally friendly – all factors that this new generation of consumers covet. Add a dash of smartphone compatibility, and minds will be blown.
"The bike industry sat in the old age for too long," says Zahib. "In the past, you couldn't find a car with a computer and now you can't find a car without one. We're doing that with bikes."
Named for the courage needed to fight traffic, the Vanhawks Valour connects to iOS, Android and Pebble smartwatch platforms via Bluetooth to provide riders with real-time statistics including route, distance, speed and ride time. LED indicators in the handlebars are connected to GPS to give riders turn-by-turn directions.
The bike is also fitted with ultrasonic, sensor-driven blind spot detectors that alert the rider to objects (including cars) in the blind spot through haptic feedback (vibrations) in the handlebar grips – perfect for Vanhawks' target market of those a little wary about navigating busy downtown streets.
Waze for bikes
A gyroscope, accelerometer and magnetometer pick up unusually bumpy roads pockmarked by potholes to create a Google Maps-like overlay to alert other riders. It also measures the steepness of a difficult hill and the map includes information on designated bike lanes and traffic flow.
"Think of us as the Waze for bikes," says Zahid, referring to the popular community-based traffic and navigation smartphone app that let's drivers share real-time traffic and road information.
A dynamo hub on the front wheel charges the integrated electronics, and needs just an hour-long ride to fully charge.
All of this data is collated in the Vanhawks mobile application from each bike to let riders know which routes are safest through a mesh-network. The data will only become richer as more riders connect to the network and it will also enable anti-theft tracking measures.
"All the data is going to help us make biking much faster and safer," says Zahib, who immigrated to Canada with his family from Pakistan when he was six. He left Queen's University during the third year of a biomedical computing degree to focus on Vanhawks.
The Valour's technology load isn't confined to the hidden electronics. Those are housed in an all-carbon fibre frame, produced from a proprietary process developed by co-founder Aftab.
Zahid met Aftab two summers ago after being introduced by his brother, Sohaib, who at the time was working on his PhD in biomechanics and ergonomics at Lakehead University in Thunder Bay.
He has a manufacturing background producing lightweight, durable carbon fibre hockey sticks at his family's Pakistan-based company. He had introduced the business to carbon fibre, and contributed to the Valour's proprietary construction. The frame is made of a single piece of moulded carbon fibre with internal walls that reinforce critical load-bearing points and is based on the human body's strongest bone, the femur. It's unlike most bikes, which are hollow tubes glued or welded together.
The design was a finalist for the Best New award at the massive BIKEEXPO in Germany last year.
Fully assembled, the bike weighs just 7.25 kilograms and its disc brake and carbon fibre belt drive are weatherproof, making it well suited for the mobility and toughness required while travelling on rugged, busy city streets.
Manufacturing is done in Taiwan and China, where Vanhawks has developed relationships with a number of industry suppliers who are also working with major cycling names such as Norco and Cervelo.
In fact, the Valour was so impressive to industrial designer Mark Remennik, he left bike-giant Cervelo to become Vanhawks' first chief of design.
"Originally the plan was to assemble the bikes in Canada, but everything we needed to keep costs in check was sourced out of China and Taiwan," says Devin McDonald, Vanhawks' director of operations. "The breadth of knowledge we need and getting our hands on an end-to-end solution was much easier to find at an affordable rate there. Cervelo and Norco are making bikes that cost multiples of ours and the quality they get out of their manufacturing operations is absolutely world class."
However, he hasn't written off the idea of doing some manufacturing here.
McDonald spends a lot of time working with electronics and bike suppliers to find common ground between the two vastly different industries and is currently working with a Chinese manufacturer to bring the cost of the Valour's carbon fibre frame down. That decision will depend on the sales model the company eventually adopts.
Just-in-time assembly
"It's unlikely that we'd move all of our manufacturing here, but as things evolve and we adopt a more direct sales model, there's a good chance we'd look at just-in-time assembly facilities in North America and Europe to reduce delivery times and add customized options."
Eric Monteiro, a product of McMaster University's engineering faculty and Vanhawks' head of hardware engineering, is in charge of designing the Wi-Fi enabled telemetry system for Valour. He says the decision to manufacture abroad was mainly a supply chain issue.
"It made little sense at the time to build the frame here, ship it to China to be outfitted with the electronics, and then have it send back to us for final assembly."
The connected car will also be important to the Valour's future capabilities, he says. Vanhawks wants to develop partnerships with automakers to refine technologies that will keep drivers and cyclists safer while they're out and about.
"Obviously, our goal is to make more people want to ride bikes, but we need to leverage those [connected] auto technologies to further optimize our own," he says.
"The connected car is important – we don't want to fight it."
Naturally, the unconventional bike company took a like-minded approach to bringing the Valour to life.
It turned to crowdfunding powerhouse Kickstarter to gauge consumer interest, this at the insistence of RealVentures, a Montreal-based internet technology hub that works to connect Canadian entrepreneurs with venture capital partners. It provided $50,000 to finalize the Valour's design.
The Kickstarter campaign went viral when it launched last May, reaching its $100,000 goal in 30 hours. It has since become the most funded campaign in Canada, raising $820,000 in a month – a crowdfunding phenom.
Zahib says the campaign not only helped the company get their hands on the money they needed to start assembly, it also acted as a distribution channel to a community that's excited about bringing the bike to life.
"The backers are essentially our investors, and we feel privileged to have gone through that experience – crowdfunding is most definitely here to stay," he says.
He has his opinions about venture capital in Canada, though – a long-standing struggle for entrepreneurs that's remained in idle while funds south of the border (Silicon Valley for instance) have skyrocketed into the tens of billions.
"VC is a touchy subject," he admits. "Almost every venture capital fund in Canada is funded by the government – it's all handled by one LP through the Business Development bank. And if that LP fails, everyone within it fails. That's just ridiculous to me."
The Canadian environment is historically more risk averse compared to Silicon Valley, where an estimated $11.9 billion of the US's $14.8 billion in VC activity was doled out in 2014, according to PwC data. In Canada, a tenth of that ($1.9 billion) was spread out across the entire country last year, more than 55% of which was central to Ontario ($932 million), according to the Canadian Venture Capital Association.
"In the Valley, people are raising $3 billion funds. One firm outpays all of Canada. If I had graduated from university, I would have gone right to the Valley. Why would I have stayed in Canada?"
But Zahib did stay in Canada, and will use the $1.6 million in seed funding Vanhawks secured in an investment round led by Real Ventures with YCombinator, Relentless Pursuit Partners and angel investors to accelerate the Valour's production schedule while adding five positions at its downtown Toronto office. This also drives the company to its next milestone.
"We want to be the software layer that will power the rest of the biking world – the Android for bikes," says Zahib who intends to get the Vanhawks technology platform into the hands of major bike OEMs. In fact, they're talking with a number of OEMs about how to do that, but the details are under wraps for now.
"There's a ton of functionality we can improve. The Valour is the hub onto which we can add spokes of functionality, and we're excited to see what those next spokes will be," says McDonald, who notes Vanhawks has already sold 1,000 units, including those promised to its 802 Kickstarter backers. And he expects sales to top 5,000 units by 2016 once Vanhawks starts shipping in July.
While making bikes will always be the core of Vanhawks' business, Zahib has bigger aspirations for the promising young company.
"I want to be able to tell people that our technology is in three out of every five bikes around the world."
Vanhawks' Valour is the bike of the future – and a sign of more promising developments to come.
This article appears in the May/June 2015 issue of PLANT.