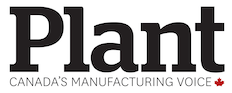 Scientists working at Natcore Technology Inc.'s Rochester, NY R&D Centre have come up with a new solar cell structure that the company says will simplify the production process, lower costs and speed the development of ultra high-efficiency cells.
The structure also has the potential to eliminate high-cost silver from mass-manufactured silicon solar cells, which has been a long-time goal in the solar science field. Silver currently contributes to about 30% of the cost of a single cell.
The silicon heterojunction cell structure, which other researchers have used to achieve world-record silicon solar cell efficiencies, has been adapted by Natcore using the company's proprietary laser processing technology to eliminate silver from the finished cell.
"All of our tests to date demonstrate we're on the optimum path toward very high efficiencies with manufacturing solutions that are low cost and do not require complex process equipment," says David Levy, Natcore's director of research and technology.
Novel packaging
The cell uses thin amorphous silicon layers in combination with a standard crystalline silicon solar wafer. Applying a novel packaging approach would involve bonding a flex circuit to multiple, small contact pads with high-speed laser fusion.
Natcore says the integrated approach using low-cost alignment bonding provides major advantages over current production cells, including the elimination of the front surface contact, which blocks some of the incoming light. "Practical photovoltaic solar cells have been around for 60 years," says Charlie Gay, former director of the National Renewable Energy Lab (NREL) and a member of Natcore's Science Advisory Board. "Natcore scientists have taken a lot of known pieces and assembled them in new and different ways. They've taken basic concepts and made them manufacturable by using low-cost materials and simplifying production methods."
Natcore, based in Rochester, NY and listed on the Canadian TSXV, researches and licenses technology that controls the growth of thin and thick silicon dioxide film and mixed silicon oxides on silicon and other substrates.