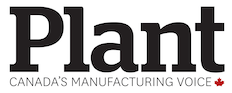 Elon Musk's push to develop a fifth mode of transportation has acquired a distinctly Canadian flavour.
TransPod, a Toronto-based startup focused on creating a hyperloop, is leading a global charge to bring the ultra high-tech, ultra-fast transportation system to life. It has an academic collaboration agreement with the University of Toronto's Institute of for Multidisciplinary Design and Innovation, and a corporate partnership with REC Canada.
Hyperloop is an imagined high-speed transportation system, first floated by Tesla and SpaceX founder Musk in 2012, which would carry cargo or passengers in pods that travel through large tubes at speeds of up to 700 miles per hour. To put that into perspective, a Toronto-to-Montreal jaunt would take a mere 45 minutes, compared to a five-hour car ride along the 401.
In November, TransPod announced a $20 million seed round to continue supporting efforts led by Angelo Investments, an Italian high-tech holding group specializing in advanced technologies for the railway, space and aviation industries. The funding will position TransPod for commercial viability and increased global growth.
And the timeline is ambitious. Founder and CEO Sebastien Gendron says TransPod plans to work for two years with industry partners before moving on to government, municipalities, and Transport Canada to get approval to build a line between 2020 and 2025.
TransPod was born in 2015 to meet Musk's challenge to create a half-scale model. The competition quickly evolved to focus on student teams, but TransPod decided to skip ahead to develop the full-scale concept.
The company, now with 20 employees and plans to double that number by year's end, has secured IP patents for its designs and is expanding its network of global industry partners, including leaders in the railway, space, aviation, engineering and architectural spaces.
Designing the system
It's in the process of designing the entire hyperloop system, including the pod and infrastructure, with an emphasis on physics and safety. The plan is to manufacture the pods while establishing a consortium to build the infrastructure through public-private partnerships with construction companies and financial partners.
"In addition to developing new technologies, we're utilizing concepts and designs from the aerospace industry. Many subsystems, such as the vehicle structure, control systems and vehicle dynamics, are very similar to what we can find on an aircraft," says Gendron. "Railway technologies are also being adapted, including communication, signalling and energy management. Much of the work we are doing integrates these existing technologies with our own proprietary designs to create a new high-speed transportation system."
TransPod intends to design and manufacture the pod in Canada, but Gendron concedes the company must be open to other options based on current and future investment scenarios.
The seed funding received in November helped finalize a conceptual design, so the next step is development of the full hyperloop system. Its pod's propulsion and levitation systems are magnetic-based components attached to a carbon fibre structure. The vehicle is 82 feet long and capable of carrying 10 tons, passengers or freight. A compressor at the front of the pod draws in any air that remains in the near-vacuum tube, and pumps it to the back to minimize drag.
"We're not using pre-existing concepts of hyperloop, and we're not crowdsourcing or harvesting ideas and trying to make them fit with each other," says Gendron. "We're developing every aspect of the hyperloop system, from design to systems engineering, all in-house and with our partners, which means everything is designed to work together seamlessly."
TransPod is focused on proving the technology and has secured IP patents for the pod's design.
Gendron has more than 12 years of experience working on aircraft development programs, including stints with Airbus, Safran and Bombardier. Much of his career has focused on testing and executing complex industrial strategies, flight test activities and manufacturing strategies. He holds two Master's degrees in mechanical aeronautical engineering at the Aix-Marseille II University and the French Aeronautical and Aerospace National School in France. His Master's thesis focused on aerospace debris.
When he joined Airbus Group as an industrial engineer, he worked on the development and commercialization of new industrial products and applications, including the final assembly of the A320 passenger jet.
"The transportation industry is rapidly changing, influenced by disruptions such as ride-sharing services and trends like population booms, all calling for a deeper investigation into how to most effectively meet demands for public transportation in major cities," says Gendron. "There is an incredible need right now for a new means of transportation as an alternative to the relatively expensive, slow, and environmentally harmful conventional travel we currently have."
There's also an economic benefit associated with the hyperloop system: commuters will no longer be forced to choose where to live based on where they work.
"You could live six hours away from work, and still get home in 45 minutes," Gendron says.
For businesses that need to ship goods, hyperloop adds a layer of choice related to delivery and affordability. It will drastically change how commerce is conducted between cities and across countries, allowing businesses to transport products at high speeds at affordable rates, while being environmentally responsible.
TransPod is seeking support from the federal and provincial governments to prospect and build a test track in Ontario. It's also in discussions with other governments to develop hyperloop lines around the world. Gendron believes they'll be most interested in the innovation, and will find a way to plan hyperloop into transportation strategies – just the momentum needed to drive the fifth mode of transportation into the future.