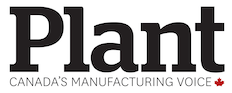 A business owner, deciding he was going to hold employees accountable, rewrote their job responsibilities. He expected some of them would stick around, and others would not.
When he informed his staff, one of them asked, "What do you want me to do? I'm already working really hard." His response: "How about do what I've asked?" With such an attitude it's unlikely his initiative ended well.
Holding people accountable too often means berating them for not doing the tasks they were directed to do. This is not a useful strategy. W. Edwards Deming said, "the aim of leadership is not merely to find and record failures of men, but to remove the causes of failure: help people to do a better job with less effort." Many bosses ignore the second part of Deming's statement. This leads to workers who do only what they're told, and who don't think or innovate.
Insisting on accountability misses two key issues: rarely are poor outcomes the fault of just one person; and directing someone to do something doesn't mean that they have agreed to it. But we can't have them doing anything they choose. As James Lawther said in his Squawk Point blog, "If you operate a totally blameless culture, people can (and sooner or later will) get away with murder."
Dealing with mistakes
So we need some way to recognize mistakes rather than ignore them, and deal with them fairly. Getting participants to commit to the terms is key. Sometimes the commitment is to learn something, such as getting training to change a behaviour or learn a new skill. Or it could be to set priorities differently.
When there's no commitment, the employee is not answerable for failing to achieve an outcome. With a commitment, a manager can come back to the employee and ask for a reckoning if something didn't get done. In such a case, it's likely everyone will learn something.
But people need to be able to say "no" without fear. They need time to come up with appropriate solutions (that might be the basis for another commitment), and they need the resources to address the issue.
Those resources may include specific skills, information or authority. If they need skills, that entails a commitment from the manager and the business owner.
Before applying "training" as a solution to a situation, consider what might be necessary to win that commitment. In some cases that may be enough to resolve an issue.
Hugh Alley is an industrial engineer based in the Vancouver area who helps organizations achieve significant performance gains in delivery, quality and cost over a short time frame. Call (604) 866-1502 or e-mail hughralley@gmail.com.
This article appeared in the November-December print issue of PLANT Magazine.