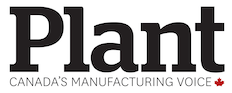 Top five cleantech trends to look for in 2022
By Sean Silvey
In-Depth
Manufacturing
The approaches that companies and communities should look for when applying cleantech in 2022.
First, it's important to understand that cleantech is more of an approach than anything else. As the name implies, there is a technology component, but the "clean" is where the focus is.
Cleantech stems from both a desire to minimize our shared impact on natural resources and the environment, and the desire to ensure a viable path forward regarding the needs and uses of these resources.
Here are some clean tech trends to look for in the coming year:
1. Renewable
The talk around renewables, like wind and solar, goes beyond the large swaths of panels along highways or turbines lining windy canyon areas. With major storms and other natural disasters comes the realization that our power grids are not built to meet the electric power needs of communities, especially as those communities continue to grow. This is where hybrid power systems come in and combine multiple sources to deliver non-intermittent electric power. These microgrids rely on a combination of wind turbines, PV modules, battery banks, and generators, and they are well regulated for optimum conversion to meet load requirements in residential, commercial, and industrial settings.
In utility-scale solar, there are several new advancements coming. These include DC-coupled battery storage, solar power (DC) tracking systems, drone infrared scanning of the photovoltaic array, and smaller central inverters. These technologies and approaches will lead to continued efficiencies in solar as the premier renewable option for many.
2. Electric vehicles
In terms of cleantech and clearing the air of greenhouse gas emissions, the electric vehicle is the most tangible opportunity available. According to Bloomberg's annual electric vehicle outlook, there are approximately 5.6 million electric vehicles on roads today, globally. With rising fuel prices and new fuel economy regulations in many countries, adoption of electric vehicles as alternatives to fuel-powered vehicles is expected to rise dramatically. Bloomberg suggests this adoption could be as high as 40 per cent by 2025.
With so much opportunity, more manufacturers are jumping on the electric vehicle bandwagon with their own versions. In Europe, China, and North America, electric vehicle sales were up more than 150 per cent in 2021 over 2020 numbers.
3. EV charging stations
Electric vehicles are no longer the weekend-use only cars taken on short jaunts around town. Electric vehicles are becoming the replacement vehicles for many. These cars, trucks, and vans will be used daily and often be put through the paces of long commutes and road trips. The infrastructure of charging stations must be in place to make the electric vehicle a viable option for many. In fact, it is just as important that these charging stations are scattered about our roads and highways as it is that they have the latest technology that allows them to charge quickly.
There are three charging levels for different vehicles, including 120 V, 208-240 V, and 400-900 V. This last is the fastest and uses direct current (DC) rather than alternating current (AC) for supercharging.
4. Adaptable and accessible tools
The ability to manage energy use and reduce energy waste has historically been limited to professionals with years of experience, and often times with certification. As technologies continue to improve and manufacturers continue to innovate new products, the responsibility of energy management becomes more and more accessible to those with less experience. Remember that cleantech is not about big technology; it's an approach that helps eliminate wasteful practices that impact our natural resources and environment. When tools adapt to the user, they become more accessible for use in a wider variety of scenarios. Look for user-friendly, intelligent tools that use data to identify and validate energy-related issues, such as power quality analyzers, thermal imaging cameras for solar array inspections, and high-voltage DC clamp meters for industrial applications.
5. Training programs
Cleantech is expanding faster than expected as expertise attempts to catch up with vying innovation in the market. While it is not necessary to begin with a lot of experience, cleantech industries rely on local training houses and technical institutes to help develop effective technicians. These cleantech training programs (e.g., solar, electric vehicle charging station) are quickly expanding to offer those with little-to-no experience the opportunity to join a growing community of technicians. Entering the cleantech maintenance field today is akin to becoming a computer technician in the 1980s; the future is bright, and opportunity is abundant and only growing.
________________
Sean Silvey is a product application specialist with Fluke Corporation. Previously, he was a field service manager in the HVAC industry for 15 years, training and supporting field service technicians as well as assisting customers in resolving HVAC issues.