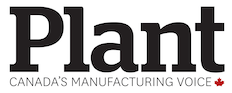 Your data is useless unless it drives decisions, says Michel Theriault, the founder of Success Fuel for Managers in Guelph, Ont., a resource for managers. We are data-rich but information-poor, adds Professor Dr. A.K.S. Jardine, who recently stepped down from his position as director and principal investigator of C-MORE, the Centre for Maintenance Optimization and Reliability Engineering at the University of Toronto.
Years ago, information overload was not a problem; the lack of it was. Not so today. Advanced sensor technology enables us to collect a plethora of data on machine conditions, but if that data isn't interpreted correctly and doesn't lead to informed decision-making about maintenance, repair and/or replacement, it becomes a burden rather than a blessing.
Theriault, also principal of Strategic Advisor, a facilities and property management consultantcy, came up with six things to make better maintenance decisions, which he posted on his website and published in a recent Facility Management Newsletter.
Here are his suggestions:
• Collect only useful data. Take a step back and ask the fundamental question: can this data be turned into information or knowledge to help make decisions that will improve services and reduce costs?
• Use tools that help to analyze the information and the data collected. Export the data from your system, if necessary, and load it into Excel. Use the pivot table tool to analyze data and convert it into information. You can also use other software or enterprise systems designed for data analysis.
• Get accurate data. Consider how you'll use it and how much of a difference accurate data will make in your decision-making. Manage data so you aren't overwhelmed with detail that simply doesn't matter in the end. For instance, if you are tracking costs as part of a process to make management decisions, does your tracking method have to tie into the financial system and match to the penny? Does it have to be a live link with your own system, or can you download the needed information from the financial system daily or weekly?
• Convert data to information. Analyze or manipulate information by combining it with other data, trending over time, assessing or analyzing the outliers, and applying your own experience and knowledge to transform it into something actionable.
• Assess what matters to your decision. If there is any question about the accuracy or completeness of your data, or you're using historical information to do projections, do a variance analysis. If it was 25% higher, would you make the same decision? What is the likelihood the result would be in that range? How big a risk will it be? What parts of the information are important to the decisions you want to make? How will they impact the success or failure of your initiative? How much weight do they have compared to other factors?
• Use language managers understand. Solidify your business case. You stand a much better chance of getting it approved with solid information that tells the story and supports your argument. Include some methodology and provide a level of confidence about the collected information. Consider questions that may be raised, particularly if the information points to changes others may not like, and answer them up-front. This may include the reliability of the information, whether it's a trend or an anomaly, and what impact an increase or decrease might have on the decision.
Avoid the pitfalls of data collection, discard unhelpful data, turn useful data into information, and use this information to improve maintenance decisions.
Visit Success Fuel for Managers at www.successfuelformanagers.com.
Steve Gahbauer is an engineer, a Toronto-based business writer and a regular contributing editor to PLANT.
This article appears in the May/June 2015 issue of PLANT.