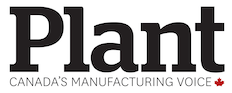 Some big things are happening in a small basement lab at York University's Petrie Science and Engineering building.
Behind the sealed doors of a clean testing room, accessible only if you're outfitted in a labcoat and hairnet, a huge steel tank snores away like an old man enjoying an afternoon nap in a La-Z-Boy recliner. The vessel is actually a thermal vacuum unit, but it looks more like a modernized iron lung. The instruments inside this super high-tech exploration equipment validation system will likely end up in space.
This is where Brendan (Ben) Quine and Caroline Roberts are working, alongside a team of graduate students and other researchers, to propel Canada's contributions to space exploration into the future, and where their company, Thoth Technology, calls home.
Thoth, named after the ancient Egyptian god of wisdom (credited with introducing the Egyptians to mathematics, geometry, astronomy, land surveying, medicine, botany, reading, writing and oratory), is an OEM supplier of miniaturized payloads for space and UAV platforms. It develops award-winning infrared spectrometers and linescan cameras for CubeSat (minituarized satellite) missions, manufactured in Pembroke and Cookstown, Ont., with space flight validation performed at the York homebase.
But the company is best known of late for its space elevator, which would climb 20 kilometres into the atmosphere, and according to Quine, change the future of space flight and exploration forever, rendering all current rocket systems obsolete.
The name of Thoth's game is developing disruptive and transformative technologies that, as Quine puts it, "make a significant difference."
Founded in 2001 by the husband and wife team, Thoth is the product of some big thinking and a group of people determined to make their ideas happen. Their ultimate goal is to hitch a ride to Mars, landing Thoth's Beaver rover and Argus spectrometer on the red planet. It's a project, known as Northern Light, that they've been working on since 2006. They tried crowdfunding but the IndieGogo campaign came up a little short. They're not giving up, though.
"Putting something on Mars isn't easy, but we haven't stopped working on Northern Light. It's going to happen," says Roberts, a native Newfoundlander and Rhodes Scholar who is the daughter of former provincial Lieutenant Governor and Order of Canada recipient, Ed Roberts.
Quine (born in the UK) and Roberts met while studying at Oxford University. He was an engineer, completing a doctorate on guidance control systems.
"I just thought that was the coolest topic," says Roberts, upon learning of Quine's studies. "I've been hooked ever since."
Quine previously worked for the European spacecraft manufacturer EADS Astrium Ltd., and is experienced with all phases of spacecraft design and manufacture. He worked on Astrium's cryogenic cooler program and on the development of navigation and propulsion systems for spacecraft. While at Oxford, he developed an automous star tracker for altitude determination and spacecraft navigation, which was launched on the PROBA European spacecraft.
He came to Canada in 1996, and began teaching in the University of Toronto's Department of Physics' Atmospheric Research Group as an assistant professor. In 2003, he made the 30-minute drive north to York University to lead the renewal of the school's Space Engineering Program and played a critical role in raising $1 million to establish the space test facility, which has also grown to play a crucial role in Thoth's business mix.
They've been a team since, founding Thoth in 2001. She is president and CEO, responsible for the commercial and proprietary interests of the company; he leads the technical team as chief technology officer. And they've got five full-time employees, plus 10 consultants turning ideas into reality.
Roberts says the company's main business is as a manufacturer, but it also has success and makes a fair portion of its revenues providing end-to-end mission services for industry, academia and government departments and agencies.
The company's Argus IR spectrometers and Aurora IR linescan cameras with heritage electronics have low mass and power, and they operate out of the box. Thoth also provides Ibis flight computers and Beaver micro-rover systems ruggedized for harsh environments. The systems cover a range of terrestrial and space-based applications, including environmental monitoring, communications and process control.
Reaching the stars
In addition to full mission services, Thoth offers spacecraft navigation and tracking services, spectrometers, electronics software and hardware, thermal vacuum systems, as well as atmospheric and optical simulation services.
"To qualify equipment for space flight, you have to test it, and together the procedures are called a "shake and bake." The instrument is shaken to know if it can withstand the forces of a rocket launch and then it is placed in our thermal vacuum chamber to create the vacuum of space and temperatures are cycled up and down to recreate thermal extremes," explains Roberts.
Why are the company's mission services efforts so lucrative?
"If you look back to the gold rush, it wasn't the people going after the gold making the big money – it was the people selling them the shovels to dig it out," Quine explains. "We've found a nice niche in providing services to companies that want to test their instrumentation with our validation equipment."
It also helps Thoth manage market fluctuations and keeps the company busy whatever industry conditions.
"If there's a downturn in one part of the market, we can turn to another in related areas," says Quine.
The company's manufactured components are also qualified for space flight, some of which have actually made it into orbit, such as the Argus IR spectrometer. They're equipped with integrated optics for remote sensing applications, including environment monitoring and process control, operating in the near infrared band 1,000 to 1,700 nanometers (or up to 2,400 nanometers in the extended range version).
The Argus uses an InGaAs detector array of approximately 100 illuminated elements that is actively cooled. Flown in space, the ruggedized spectrometer units have a mass of less than 220 grams, ideal for CubeSat missions.
It was also the awarded the Allouette Award in 2010 for its contributions to the CanX-2 spacecraft mission, operating a pollution spectrometer in low Earth orbit to monitor greenhouse gas emissions with a spatial accuracy of 1.5 kilometres.
And there's the Aurora 1000 SWIR (Short Wave Infrared) line-scan camera, equipped with integrated optics for remote sensing. It has the same space-heritage electronics as the Argus spectrometers.
The camera also operates in the same infrared ranges and uses an InGaAs detector array of 256 elements that is actively cooled. It can be flown on UAVs or in space.
Quine and Roberts are big fans of the federal Scientific Research and Experimental Development (SR&ED) tax credit, which they say encourages high-tech Canadian companies to keep the innovation ball rolling.
"[SR&ED] is one of the best programs out there and a huge opportunity for smaller Canadian businesses to accomplish some big things," says Quine about the "after-the-fact" program, adding that it does a good job of being reactionary to market opportunities.
Cross-market opportunities
Thoth's components are assembled as ready for space flight or not, and are manufactured at three facilities at York, in Cookstown, Ont., and at the Algonquin Radio Observatory, which the company acquired in 2008 when the Canadian government had plans to demolish the massive 46-metre antenna. The lease gives the telescope a 20-year stay of execution.
The giant antenna was the first to demonstrate Very Long Baseline Interferometry, which is used to measure continental drift and other geodetic data, and is used by Thoth to provide space-tracking and communications services for both near-Earth and interplanetary spacecraft.
Quine says Thoth is also exploring the UAV, or drone, market for the Argus and Aurora instruments. They provide infrared and heat signature services that could be used in applications such as power line inspection to detect failed isolators, or even geo-survey potential mine sites for particular minerals that have infrared characteristics.
"The UAV market is exploding, it's going to be huge and there's major opportunities for our technologies there," he says.
A piece of equipment such as Argus would even be useful for deployment by regions like Ontario, where efforts to reduce carbon dioxide emissions are underway, such as its cap and trade program. The spectrometers could be used onboard CubeSat missions to measure CO2 emissions from the upper atmosphere.
"That kind of capability would be important to validating a country's, or region's, emission standards protocols," he says.
Current target markets are China and India, where Roberts says both countries have long-term space exploration plans. India has landed a craft on Mars, and did so for less than $40 million, which Quine says "would be less than the cost of one of the legs onboard an American vehicle."
"China launches more spacecraft than anyone else. They're building a space station that will deploy by 2020. They have a number of long-term plans, and they're following through with them. That's a major opportunity for a company like ours."
While Quine and Roberts have built themselves a nice business with the manufacturing and validation services, it has all been leading up to an idea that's much bigger, and a whole lot taller.
Redefining space exploration
Thoth has received US and UK patents for a 20-kilometre space elevator, which would stand more than 20 times higher than any other man-made structure. It would work as a launch platform that would enable reusable spacecraft to take off from a runway and reduce rocket fuel costs by more than 30%.
Quine's idea, which he and Roberts estimate would cost between $5 billion to $10 billion to build, is all about redefining the way spacecraft are sent into orbit, bringing more people to space and enhancing the research capabilities of space exploration equipment.
"Rocket launches are terribly inefficient," says Quine. "We can eliminate the entire vertical ascent phase of a spacecraft by launching it from something like the space elevator to reduce the amount of energy spacecrafts require and it enables those reusable vehicles being developed by (Elon Musk's) Space X, Darper and Boeing to utilize their technologies."
Astronauts would ascend by electrical elevator, and from the top of the tower, space planes would launch in a single stage to orbit, returning to the top of the tower for refueling and reflight.
"They would also be able to inspect their equipment and identify maintenance issues, which is something that isn't always easy to do," says Quine, referring to the two of three stages of a rocket that free-fall into the world's oceans once the spacecraft reaches orbit.
According to the patent documents, the tower would be comprised of a pneumatically pressurized structure formed from flexible sheet metal – stacked rings of Kevlar cells inflated with hydrogen or helium at an extremely high pressure.
The tower would withstand lightning, meteors and even category five hurricanes. The design includes gyroscopes to control the tower's movement and stabilize it during storms. The company hopes to build a 1.5-kilometre version within five years.
Quine also believes the space elevator would provide a platform for renewable energy sources such as wind to maximize its efficiency.
"Even at 14 kilometres, the wind is blowing strong enough that a wind turbine could produce energy 98% of the time. That's been the biggest issue with wind energy – it doesn't always produce energy. The space tower would make them five times as efficient – that's to the level of a nuclear reactor," says Quine.
"They also won't kill any birds and you're not going to hear them. So those are positives."
Thoth Technology may be a small company, but it has big ideas that could make space easier to access for those who would like to see Earth from a much higher vantage point, or just leave on futuristic missions to the unexplored realms of space.
This article appears in the October 2015 issue of PLANT.