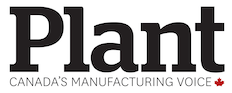 Some within the repair industry who use of incinerators (burn-out ovens) to remove windings are advocating higher stripping temperatures for new insulation systems and tight windings (full slots). But they carefully avoid the mechanical impact this has on the stator frame. 
Shims change as the stator frame twists from the heat, resulting in air gaps and strain on the bearings, as well as bearing-shaft misalignment.
The stator core's thermal resistance is improved in newer electric motors, yet the latest motor repair trade association study calls for keeping temperatures at 650 degrees F (320 degrees C) unless a certain type of stator core is guaranteed, in which case the temperature can be increased to 750 degrees F (399 degrees C). The latest marketing data for repair shop incinerators identifies a stripping temperature of 800 degrees F (427 degrees C), which turns the winding materials to ash and removes the copper from the stator.
Published information by the US Department of Energy and the trade association state this process only successfully strips a stator two to three times before the core or the entire motor needs to be replaced.
Alternative motor repair practices, such as low temperature stripping, don't damage the stator core. Stripping times are faster and independent studies by the US Navy (Navy Repair Manual) and the Canadian Electrical Association support the processes. Low temperature stripping also allows forensic analysis of the insulation system.
 
Source:  Motor Diagnostics and Motor Health News, Success by Design, with permission.