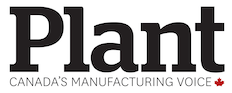 Understanding customers' passions is key to achieving consistent business growth over several decades, said Tony Solecki, President, Caframo Ltd.; a Wiarton, Ontario-based manufacturer of specialty fans and heaters for the consumer market and laboratory stirrers.
Founded in 1955 as Canadian Fractional Motors by German immigrant Hans Heidolph, the company was known for making products with small motors with less than one horsepower of output. Solecki, with a computer science degree and an MBA from Western University of Ontario, honed his skills at RBW Graphics Transcontinental as a Manager in nearby Owen Sound. In 1994, he met and began working for Heidolph, who was seeking a General Manager to take over the business when he retired. In 1996, Solecki bought the company.
Since then, Caframo has grown from 20 employees to over 100. It has been named a great place to work. Innovations earned the company a Vesta Award for its Ecofan 8200 series for wood stoves from the hearth and accessory industry in 2019. It was named Business of the Year in 2018 by the Owen Sound District Chamber of Commerce. Caframo products are now sold into eight different market segments, and into more than 30 different countries.
"Most of the growth has come through exports," Solecki told Plant in an interview.
The privately held company increased exports from 40 per cent in 1996 to 75 per cent in 2018. Most of that is sold to the U.S., Europe and Australia. As well, Caframo exports to Japan, Norway, South Africa and about 30 other countries. In 2020, the company created Caframo Europe BV to smooth a path for its products into Europe. That was key to opening the door to Amazon Europe.
"For being where we are, that's significant," said Solecki.
Wiarton, Ont., home to Wiarton Willie, the famous weather forecasting groundhog, might seem an unlikely place for a 20,000-sqaure-feet manufacturer's headquarters.
"But here we are today, and given that we export all over the world, it doesn't really matter where we are located," said Solecki. "It doesn't have great internet and it's been a challenge to operate at times during COVID, but the lifestyle is unmatched. I would take that deal every day."
Plant operations are housed in one half of the building. There, 50 people work to hand-assemble and manufacture products like laboratory stirrers for pharmaceutical companies, heat-powered fans for wood stoves, and 12-volt fans both for comfort in recreational vehicles, and for fighting mildew in boat storage. Caframo also sells fans, heaters and a range of other products into the household market.
"We don't make just one thing. We make a lot of things," said Solecki.
Good at short-run manufacturing with quick changeovers, Caframo produces about 100 different products, involving 100 sets of tooling. Workers there regularly make 50 products at a time. According to Solecki, Caframo is "a niche market player."
"We don't want to compete with the big companies on price. They are going to win on that. We're not a big company but we're happy to make tens of thousands of units," he said. "Growth is important to us."
Solecki mentions growth strategies, including increasing distribution channels to retailers, among others, and driving demand through marketing. But the key strategy for growth at Cafarmo is innovating new products and developing existing ones for communities that share a passion.
"We call it 'insight in innovation'. We identify end users who share a passion, like boating or pharmaceutical research. We visit them. We collect the voice of the customer so we can understand their passion and see what their problems are, doing what they are passionate about. And when we see what the problems are, that becomes our insight, our 'a-ha!', now we understand their problem," said Solecki.
"We then look for ways to use the technology that we are good at; motors, heat transfer, plastic injection moulding, mixing, electronics, etc., and we ask, 'Is there a way that we can help the customer resolve their problem using our technology?'" said Solecki. "That batch of deep insight into the end user's problem, combined with some innovation around how best to implement that technology, is what gets you to a new product."
Once the company has identified products for development, a multi-disciplinary team is put together, including someone from marketing, who understands the end user's problem, and an engineer to resolve it.
Solecki said that Caframo received an IRAP grant four years ago to introduce a "stage gate" development process. He credits the process with guiding their decision-making before either getting too far into a project that might fail, or getting a green light to proceed.
"You have to stop at each gate and ask, 'what more do I need to do to bring this product to market?' and 'have we learned enough to support this idea?'" he said.
According to Solecki, product development is often the result of an end user approaching the company with a problem.
"We had a boat builder in Europe who had a problem with a windshield fogging up. He said, 'You guys know a lot about fans, can you help?'" he said.
Therefore, the Caframo product development team analyzed the problem and came up with a new defogger to fix it.
Cows often give birth in winter when temperatures dip below freezing. The farmer needed a rugged heater. That was an end-user insight that was helpful in developing a new product and expanding market potential.
"We have to keep up with technology and reduce our costs," said Solecki.
Caframo's Sirocco 12-volt fan is a case in point. Solecki said it is his favourite Caframo product.
"It's helpful, quiet, salt-water resistant and shock-resistant. It's a really good fan," he said.
The 10-year-old design, though, was complicated with a mass of fine wiring and many moving parts.
"We had to make it in China," he said. "But the Chinese manufacturer wasn't the best at quality control."
Five years ago, the decision was made to bring the manufacturing from China to Caframo at Colpoy Bay.
"Quality took a real step up," said Solecki. He said that the process brought some big changes at Caframo. Solecki challenged the product development team, "How do we make it better?".
The Sirocco had a brushless motor, which created electrical noise.
"It was okay in industrial situations but not next to your bed," said Solecki. "It was one of our new electrical engineers who resolved the noise issue."
A cross-pollination of expertise from employees in software and electrical engineering were tasked with resolving the issue. Still, the fan had lots of fine wires, and 13 plastic injection moulds were needed to make parts.
"That volume of injection moulding meant we needed to invest in a new machine, which we did. It only takes 15 minutes to assemble the fan," he said. And Caframo now has more manufacturing capacity, thanks to the investment in the plastic injection moulding machine.
A great place to work
Caframo offers a full range of employee benefits, including flexible work schedules, structured training and community outreach. Last year, the company reached its goal to bring the starting wage to a living wage, as defined by the Ontario government for people living in the area. It is an investment that has paid off.
In March 2020, when COVID-19 hit Caframo's fan assembly line, all office workers began working from home to reduce the spread of the disease. Those left in the plant were required to wear masks, stagger start times and stay two metres apart. They doubled down on cleaning.
COVID-19 restrictions required the short-run line be changed from three-person workstations to single-person ones. That task fell to the employees themselves, who rearranged them, incorporating best practices.
"It took up more space and investment, but productivity went up," said Solecki. "They are just an amazing group of employees to deal with all these changes. We've been a lean manufacturer for a long time, but I think how people feel about their workplace contributes to productivity."
Solecki said the company is just beginning to see worsening freight times, delays and higher costs from suppliers, as the result of the second wave of COVID-19.
"We've had to lengthen lead times and increase our inventories," he said. "Currently, we are maxed out on our incoming raw materials. We can't meet production. And our demand is only down a bit."
Time will tell the wider impact of the pandemic on manufacturing worldwide, but for now, vaccination programs underway offer hope on the horizon. The key to Caframo's future success continuing to understand the passion of those who use their products.
"As long as we are good at what we do, we will continue to grow." said Solecki.
______________
Kim Laudrum is a Collingwood, Ontario-based business writer and regular contributor to PLANT. E-mail kimlaudrum777@gmail.com.