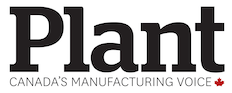 Since the Canadian Anti-Spam Legislation (CASL) law went into effect last July, there has been a lot of press about the challenges it created. If you still find CASL confusing, you're not alone. Some of the top lawyers and business leaders in the country are still wrestling with compliance issues.
These two important first steps followed by some practical tips will help you deal with compliance:
1. Mark any contact records as "implied consent" where a "business relationship" existed between the contact and the company prior to July 1, 2014.
2. Add a mechanism to capture express consent from anyone added to your e-mail database after July 1.
CASL allows a new contact to have an implied consent designation for six months after making an "inquiry" or two years after conducting a "transaction" with your firm. This means someone added to your database on July 1, 2014 based on an inquiry would have kept his or her implied consent status until Jan. 1, 2015 and someone conducting an actual business transaction would retain an implied consent status until Aug. 1, 2016.
Because of time restrictions you need an effective mechanism in place to ensure all CASL consent status and change dates are automatically tracked and enforced.
Once you're actively capturing express consents, turn your attention to existing implied consent records. If you gathered the bulk of your "implied consent" contact records before July 1, 2014, you have a three-year transition period to upgrade these records to express consent, which expires on July 1, 2017. After this date, you can no longer send messages to these 'grandfathered' contacts unless they've been upgraded to express consent.
What's in it for me
How do you upgrade your existing contacts without losing most of your list by meeting the requirements of the new law?
Give contacts more direct control over what they receive from your company. Provide multiple options for the types of commercial electronic messages your company sends out. For instance, instead of a single e-mail newsletter that goes to everyone in your database on a monthly basis, think about how your communications can be broken down into different streams or subscriptions.
Some of your recipients may be happy to get a weekly, or even daily e-mail newsletter. Others will only want to be notified periodically of important changes or special offers.
By putting the basis of control into your contact's hands, you change your CASL express consent request from a plea to comply with the law to a valuable offer along the lines of: "In an effort to provide you with better control of the types of messages we send you, we've introduced additional subscription options to help you select the messages that are most appropriate for you."
As recipients go through the preferences management process, they're asked to update their consent status, giving you the opportunity to solve two problems at once: meeting your legal compliance requirements under CASL and improving service to your customers.
Communicate this to your contacts by sending out a special message notifying them of the change. Your e-mail system may also enable a banner making the same offer that appears automatically in all messages for those where express consent does not exist.
Or do a combination of the two by first announcing the change in a dedicated message and following up with the banner in subsequent e-mails. The banner should be about improved subscription management, not about CASL compliance.
Make an individual's consent status and history directly accessible to the end user by setting up a subscription management page. This eliminates delving into data records to prove consent has been granted.
While it remains to be seen to what extent the CRTC will be enforcing the rules around CASL, most Canadian companies are wisely taking the necessary steps to comply with the law. Establishing a sustainable permission management system will put best practices in marketing and customer service in place that will last for years, while avoiding any possibility of being subject to fines and censure under the law.
Martin Millican is president of Envoke.com, a Toronto-based service provider and developer of permission-based automated marketing solutions.
This article appears in the May/June issue of PLANT.