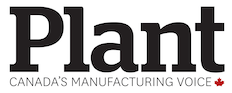 A resurgent manufacturing sector is expected to lead a jobs revival in Ontario's steeltown, also known as "the Hammer." Hamilton is set to outpace provincial averages for employment gains and economic growth than communities in its broader region, according to a recent economic outlook from the Hamilton Chamber of Commerce and the Credit Unions of Ontario.
Modest economic growth will come from a pickup in US demand, a favourable exchange rate and the 2015 Pan Am Games, which is good news for the region's manufacturers. Roughly 13,000 jobs will be added over the next two years, with employment increasing by 1.6% in 2015 and 1.8% in 2016.
In 2014, Metro Hamilton posted employment growth of 2.2%.
Meanwhile, the region's unemployment rate will continue a steady decline and is expected to remain below the provincial average, hitting 5.8% by 2016. This represents a significant turnaround from 2009, when the unemployment rate was at 8.4%.
"The ever increasing diversity of our economy and the strength of the real estate market has allowed this economic stabilization despite some global uncertainty coming out of the recession and challenges facing our manufacturing sector," says Keanin Loomis, CEO of the Hamilton Chamber of Commerce.
Manufacturing's influence on the city's economy has dropped, with employment dipping to 13% of total jobs, down significantly from 20% in the early 2000s. It's unlikely manufacturing jobs will ever return to those lofty levels, but the report sees the sector as a growth driver over the next few years. It notes National Steel Car's announcement of 300 new jobs in Hamilton as a positive indicator.
There are challenges in the city's steel production sector, such as US Steel's application for creditor protection and Max Aicher's ongoing labour issues, which will persist. Weak demand from Asian markets will also be an issue.
But ArcellorMittal's $87 million investment to upgrade coke ovens over the next five years to reduce emissions, which signals stability for the plant going forward.
Home sales are forecast to climb to about 15,000 units by 2016, with the average price rising about 4% per year to $438,000. That's a $100,000 increase since 2010, and a factor that's expected to drive the Hamilton Census Metropolitan Area's population, which includes Burlington and Grimsby, to 781,000 by 2016.
The report concludes Ontario will stand to benefit from a combination of higher US growth, a lower valued loonie, and cost savings from plunging oil prices that will drive the province's real GDP growth to 2.7% in each of the next two years.
It's a good time to be in "The Hammer."
This article appears in the March 2015 issue of PLANT.