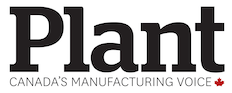 Canada and 11 partner countries have finalized in principle the Trans-Pacific Partnership (TPP), a massive trade deal that encompasses 40% of the world's GDP that opens new foreign markets for manufacturers. But it also presents new challenges for players in the automotive subsector.
It's not entirely clear what the impact will be on the automotive subsector, but Canadian manufacturers will have to deal with a reduced level of domestic content from NAFTA's 62.5% to just 45% per vehicle, and less for parts.
That's an improvement from 30% agreed to in a deal made in Hawaii between Japan and the US that left Canada and Mexico out of the discussion, but the new requirements amount to a 17.5% cut in domestic content and this raises concerns that foreign automakers won't invest in North American operations if they can source parts from cheaper TPP and non-TPP countries.
"The jury is out on what that really means in terms of costs to manufacturers, but [45%] is certainly better than some of the reports coming out about significantly lower requirements," said Mathew Wilson, vice-president of national policy at Canadian Manufacturers & Exporters (CME), which applauds the overall deal in principle.
The rules differ for auto parts, with the same 45% level for duty-free status but 40% for other components, such as engines, transmissions, chassis components, bumpers and suspensions. A third-set of parts can originate in TPP nations with 35% content.
Unifor president Jerry Dias blasted the proposed agreement, a plan that he said will put an estimated 20,000 Canadian auto parts jobs at risk.
The union, which represents 40,000 auto workers, believes the deal could cut as much as one-fifth of the value-added content of a typical vehicle not just out of North America but out of the TPP zone.
"It is outrageous that the [Harper Conservatives] have signed a deal that would allow the majority of a car to be made in China, yet still come into Canada tariff-free," said Diaz.
Canada will also eliminate a 6.1% tariff on vehicles imported from Japan over the next five-years, while the Americans were able to expand the US deal to eliminate a 2.5% tariff on Japanese cars over 25 years.
The formula is complex and includes a series of exemptions, but Canada will eliminate its 6.1% tariff on import passenger cars from TPP countries through five annual, back-end loaded cuts once a final deal is signed.
The tariff elimination provision, however, has a snapback mechanism designed to protect Canada from a surge of Japanese imports, which Wilson believes is a positive.
"[The tariff snapback] gives our companies some protection based on the ability to export in similar qualities, specifically into Japan," he said.
In the event of non-compliance with TPP and bilateral obligations, Canada's 6.1% tariff on cars and parts can be "snapped-back" to the original rate for up to 100 days.
Content rules have been a major component in the trade talks. The two-way negotiation between Japan and the US over the summer sparked an unlikely alliance between Canada's Automotive Parts Manufacturers' Association (APMA) and its counterpart, the Mexican National Automotive Parts Association (INA).
The associations estimate automotive manufacturing accounts for 20% of all trade and more than one million jobs across the three NAFTA markets.
Competitive disadvantage
In an August letter, APMA president Flavio Volpe and INA president Oscar Albin, wrote that the 30% domestic requirement proposed by Japanese negotiators "would allow countries such as Japan to use in their automotive supply an unreasonably high percentage of raw materials and components from non-TPP members…[this] would place our companies and workers in a competitively disadvantaged positioning in the North American market. "
In a statement from the APMA following the deal's announcement, Volpe said, "small and medium-sized suppliers to Canada's vehicle assembly supply chain will face new competitive pressure from large, multinational firms from TPP countries and further abroad," and that the association will renew its "focus on ensuring the viability of all OEM assembly plants in Canada."
The federal government estimates TPP represents a market of nearly 800 million people and a combined GDP of $28.5 trillion. The Asia-Pacific region is expected to represent two-thirds of the world's middle class and 50% of global GDP by 2050.
In an attempt to ease concerns, Prime Minister Stephen Harper announced the federal government would top up the Automotive Innovation Fund by $1 billion over 10 years ($100 million per year) to lure global auto parts manufacturers to Canada and provide an incentive to existing producers to invest in new equipment and modernize plants – an election promise that's contingent on a Conservative win.