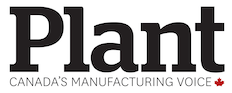 When your equipment fails, everything comes to a standstill. Machine maintenance is a critical part of asset management although it can be costly, and there may be difficulties when ideals must dovetail with shop floor realities.
Asset management covers machinery and equipment, required resources, the knowledge/competence of the workforce and the data needed to develop, optimize and implement plans. To that end, ISO 55000 standards developed by 31 participating countries (in effect since January) are welcome tools for effective and smart asset management. They provide an overview, standard principles and terminology: ISO 55001 is the requirements specification for an integrated, effective system for physical assets while ISO 55002 provides guidelines for interpretation and application.
In a special presentation on the future of asset management with ISO 55000 standards, reliability professional Kevan Slater of K.J. Slater Associates in Toronto provided an overview to the Toronto Section of the Society of Tribologists and Lubrication Engineers (STLE). The following is a synposis of the key points.
The ISO 55000 standards are based on PAS 55, the Publicly Available Specification first published by the British Standard Institution in 2004 for physical assets. It outlined a 28-point requirements checklist for good practices with
Part 1 covering specifications for optimized asset management and Part 2 providing application guidelines.
In 2008, PAS 55-1 and 55-2 superseded the original 2004 standards and it's from these the new standards were developed.
Based on PDCA
The new standards, which mandate life cycle activities based on criticality, machine condition and performance as well as stakeholder expectations, have an effective organizational structure based on PDCA methodology: plan what you do, do it, check it, and act to continuously improve performance.
Training, awareness and competence are emphasized by spelling out that "any organization shall ensure that persons under its direct control who undertake asset management-related activities have an appropriate level of competence in terms of training, education and experience," and it also covers monitoring, outsourcing, performance and audits.
Slater found, based on more than 100 company systems over the past five years, that fewer than 30% of firms are competent in this area, and 80% have no criticality assessment, a condition he stressed must be changed.
As the future unfolds, asset management will be driven by industry with the rate of acceptance depending on broad national and cultural interests. But one of the most significant effects ISO 55000 will have on maintenance is its shift from "bottom up" to "top down."
Slater said shareholders, customer expectations and insurance costs will force companies that apply ISO 9000 series standards to implement the new set. He speculates ISO 55000 will align and integrate with ISO 9001 for quality management, ISO 14001 for environmental management, ISO 31000 for risk management and OHSAS 18000 for occupational health and safety.
However ISO 18436, which deals specifically with condition monitoring and machine diagnostics, is not referenced in 55000. This is an important tool for tribologists and maintenance staff involved in lubrication. Part 4 specifies the requirements for qualification and assessment of personnel who perform equipment condition monitoring and diagnostics by using field lubricant analysis; and Part 5 lays out the specific requirements for lubricant laboratory technicians and analysts.
Also missing are asset hierarchy terminology and definitions; standardization of KPI definitions; and any reference to CMMS/EAM work order content.
Some companies will be interested in improved asset management without getting ISO 55000 certification. Concepts incorporated in PAS 55 can be used without the piece of paper, but certification is the way to go if you want to enjoy all the potential improvements.
Steve Gahbauer is an engineer, a Toronto-based freelance writer, and the former engineering editor of PLANT. Contact him at gahbauer@rogers.com.
This article appears in the May/June 2014 issue of PLANT.