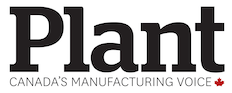 Sponsored Content provided by PLANT partners:
The world is changing – is your recruitment strategy keeping up?
These days most businesses are technology businesses in some way or another and the people who 'make' the technology, the software developers, are in high demand. However, due to the scarcity of skills, those few who have a computer science degree and a mathematical mind can name their price from a potential employer and jump from job to job if they are unhappy. Companies find themselves in a catch- 22, on the one hand, this type of disruption is damaging to the business, and on the other, they need the technologists to keep them competitive.
The HR department can thus be creative and develop strategies to acquire and retain talent that will support the business as the world is becoming increasingly dependent on technology. When searching for people to join a team, employers are often impressed with candidates who are conscientious and able to follow instructions to a tee, ticking all the boxes along the way.
The traditional approach may not always be the most prudent. Bill Gates once said he hires "a lazy person to do a difficult job…because a lazy person will find an easy way to do it." When looking for candidates it's advised that you look for people who have this degree of "laziness" in the sense they look for ways to work smarter and more efficiently. They look for ways to get things done faster, without losing quality in the process.
The challenge is to make sure that even though they are "lazy", they are still really good at what they do. This magical combination will allow them to work smarter and not harder, and along the way constantly making your processes more efficient. These are the type of people who would rather create a tool than write a routine over and over. They have the insight to go from A to B to D because they can leverage their experience and bypass C to get to D.
Another quality to look out for when considering recruits is their creativity skills. Currently, those developers with brilliant mathematical minds may not be as innovative as those with a creative flare. This quality will be useful when businesses are trying to solve problems that have never been solved before because they will be able to look at the situation from a different stance and find creative solutions.
The final point to keep in mind when looking to fill up your tech teams is to not focus too heavily on the formal training the potential future employee has had. Tertiary degrees are becoming less and less important, and technology changes at such a rate that often by the time the graduate is working for you, you have to re-teach them.
The proposition is to look for people with innate ability, people who have not yet absorbed inefficient practices and even possibly dated knowledge.
Recruit by investing
SYSPRO has uncovered some interesting insights into why only hiring people with degrees might not be the smartest recruitment strategy.
Over the last five years, SYSPRO opened up three internship programs to university candidates as well as high school recruits. In the first year, we only offered the program to degree holders and found the university candidates only had a 50% success rate. In the second year, we extended the program to high school students and diploma holders, and there was a 70% success rate.
In the third year, there was an 80% success rate among high school recruits only. Within two years, these high school recruits were functioning on a level equivalent to professionals with five years' experience in terms of velocity and complexity.
SYSPRO also searches for certain personality traits in intern recruits, including perseverance, problem-solving capabilities, initiative and desire to innovate.
We also focus on giving recruits hands-on experience during the internship, as we believe you learn more by doing and figuring out a solution to problems first-hand compared to what you will improve by reading a book on the subject. This way we can give recruits much-needed experience far quicker than by focusing purely on the theory. We have found this method to be invaluable in recruiting people we want to help us shape the future.
The world is changing and, in terms of recruiting practices, so should you.
JP Van Loggerenberg, chief software officer at SYSPRO Canada. SYSPRO is a global, independent provider of industry-built ERP software for manufacturers and distributors with offices in Burnaby, BC, Mississauga, Ont. and Halifax.