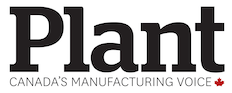 Bearings are an essential mechanical part of many machines yet despite improved designs, better materials and superior lubricants, catastrophic failures still occur.
Why does this problem persist?
The answer appears to be buried in big data.
A technical session presented by Jeff Guerin, director of 4LinesFusion Inc., a web-based data analysis company in London, Ont. (for the Toronto Section of the Society of Tribologists and Lubrication Engineers) shed some light on the new "smart data" way of modelling.
Guerin is responsible for a number of analytic and risk-adjusting tools that have served as the foundational development of the web-based SeerWorks Tribology Engine.
He noted tribological interactions between articulating surfaces are multifactorial and large amounts of data are necessary to obtain useful, predictive mathematical models. Data processing has become a frequently used method to gain insight into such complex processes.
Developed with a team of tribologists, the SeerWorks engine gathers data, quantifies variables and runs complex system models to report on how various lubricants interact with mechanical devices by predicting performance, temperature, stress points, wear and longevity.
This information sets up recommendations for reducing future asset failures.
The online application coupled with a matured architecture and state-of-the-art security and privacy protocols, test-models a mechanical system using various lubricants based on a growing archive of molecular-level data.
He offered WEC, or white-etching crack, as an example.
The engine's proprietary algorithms accurately calculate this failure, which is distinctly different from classic rolling bearing contact fatigue.
WEC is governed by interactions between dynamic conditions, tribo-electrical effects, and the type of lubricant used in the application. The engine considers these interactions and provides the end user/engineer and maintenance technician with a risk factor that relates WEC failure potential to the proposed lifetime of the bearing in real time.