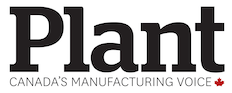 — Sponsored article by Mark's Commercial.
Each year, more than four million Canadian workers suffer some type of job-related injury or illness.
Not just frustrating to those affected, injuries can also mean significant down time for companies. Yet many workplace injuries can be prevented or minimized with the proper safety-approved workwear and personal protective equipment (PPE).
Numbers Don't Lie
Here are some statistics about common workplace injuries.
Head Injuries: Falling objects lead to more than one third of all job-site head injuries. 86% of these are cuts or bruises and 26% involve concussions.
Slips: 42,000 Canadian workers are injured each year due to falling or tripping.
Hand Injuries: A leading type of work hazard is injury to hands, which can be reduced by 60% with appropriate work gloves.
Eye & Face Injuries: When eyes and faces are unprotected, 48% of facial injuries are caused by cuts, lacerations and punctures, and 27% include fractures and lost teeth.
On-Site Safety Measures
Outfitting workers with the proper workwear and safety gear can help reduce workplace injury significantly. Here's how:
PPE hard hats help prevent head injury by reducing the intensity and distributing the pressure of an impact.
Safety-approved, anti-slip footwear—combined with taking preventative measures on wet, slippery or cluttered walking surfaces—helps prevent slips.
Work gloves designed for specific occupations offer many features like grip, cut protection, dexterity, sensitivity, dryness, antibacterial protection, chemical resistance, high visibility and insulation.
Properly fitting safety glasses and face shields help prevent injuries that result from flying sparks, particles, sawdust and objects.
New Strides In Workwear Safety
Mark's Commercial is a supplier of Mark's trusted brand names and many other industrial workwear vendors, providing wholesale and retail distribution to corporate clients. Safety is a key focus in Mark's product development. The company can also access extensive research and development from its vendor groups, which produce high-performance products through recognized brands such as Carhartt, Helly Hanson, IFR, Viking, Pioneer and others.
Partnering with university research teams across Canada, Mark's provides cutting-edge product innovations for their own industrial workwear, footwear and safety gear under the Dakota brand. With more than two dozen product innovations for fabric and footwear, Mark's hopes to reduce workplace hazards through better workwear, footwear and PPE.
Here are a few Mark's innovations:
Breathable Hyper-Dri® water protection on fabric and footwear keeps out water and moisture.
Soil & Stain Release and Stain Rejector™ remove or repel stains on fabric and footwear, and Freshtech® inhibits bacterial growth that leads to odour, spoilage, stain, fungi, mould or mildew.
Duratoe® and X-Toe® protect toes and help workboots withstand heavy wear around the toe area.
Hypo-allergenic T-MAX® insulation provides lightweight warmth without bulk while wicking moisture away to help regulate body or foot temperature.
Tarantula Antislip™ (and Antislip™ on Ice) combines unique tread technology with specialized compounds, applied to shoe or boot outsoles, to reduce friction and help prevent slips and falls on wet, greasy or icy surfaces.
Supply and Logistics
Mark's Commercial is the direct-to-corporation wholesale arm of Mark's. It's a one-stop shop for outfitting Canadian worksites, corporate offices, retail businesses and service industries across many sectors. As a head-to-toe supplier of industrial and corporate workwear and safety gear serving businesses since 1993, Mark's Commercial knows how to streamline supply and logistics for corporate clients.
Integrated apparel programs help clients stock what they regularly need.
Facility management services ensure uninterrupted supply of safety goggles, PPE, hard hats and other critical consumables.
Three embellishment facilities can brand workwear and uniforms with company logos using embroidery, embossing, direct-image printing and more.
Eastern and Western Distribution Centres, as well as 380 Mark's stores, allow for pickup or delivery anywhere in Canada.
Safety is Everybody's Business
Safety on a worksite is never accidental. A lot can be done to prevent workplace injury, starting with ordering safety-approved workwear and PPE.
To make safety work for you, visit markscommercial.ca