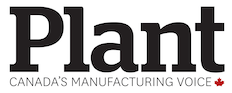 Another big piece – many would say the biggest – needed to accelerate the digitalization of industry is falling into place. Implementing the Industrial Internet of Things, or IIoT, involves integrating Information Technology (IT) and Operational Technology (OT) systems, the latter performing field-level control in the classic automation pyramid. Full IT/OT integration requires a single, seamless, high-speed data network from the field to the cloud to connect every machine, every device, indeed every system at all levels. For the better part of the past decade, the factory and process automation worlds have recognized Single Pair Ethernet (SPE) as the ideal tool for building such a bi-directional IIoT network. It's now on the brink of happening. 
Full digitalization also means adding many smart sensors, actuators, vision systems, switches, controls and edge computing devices like Harting's MICA at field level to generate the data needed to capitalize on opportunities such as process optimization, flexible manufacturing and predictive maintenance. Again, SPE is considered the quickest, simplest and most cost-effective means to connect these devices to that field-to-cloud Ethernet network.
SPE emerged as the most promising IIoT networking solution a decade ago. Faced with continually adding electronics for safety and entertainment systems to their models and the need to improve fuel efficiency, the automotive sector developed it to slash unit cable weight in vehicles. Unshielded SPE cabling is about 30% lighter than equivalent CAN (Controller Area Network) bus harnesses. Others took note, and have spent the intervening years fashioning SPE standards for industrial and building environments and shepherding them through international standardization bodies.
The enthusiasm for SPE is easily explained: It ticks so many boxes. It's Ethernet, the industrial world's most reliable and readily scalable transmission technology. It's compatible with today's popular Ethernet network  protocols like EtherNet/IP, Profinet and EtherCAT. While Ethernet once had a reputation for unreliability in real-time industrial communications, the development of Time Sensitive Networking for Industrial Ethernet makes SPE a reliable, deterministic platform for mission-critical applications.
It's fully standardized, open source technology that offers a high level of safety, security and EMI protection (with shielded cable). It's complementary to, not a substitute for, conventional two-pair and four-pair Ethernet wherever the latter already is present.
Then there are the many smaller-is-better features. SPE's physical layer technology uses a single pair of twisted copper wire – rather than conventional Industrial Ethernet's two or four wire pairs – to transmit power and data simultaneously. Less copper makes SPE cabling lighter, thinner and less expensive. In most scenarios, it can deliver more than enough speed and range (up to 1000m) to provide real-time, high speed connectivity for virtually every data-generating device at field level, and at the lowest installed cost of any option. Multi-pair Ethernet is too bulky and expensive and is range-limited with standard copper cabling to only 100m. Fieldbus protocols, long the dominant field-level control solution, are too slow for high-volume, real-time IIoT networking and require complex gateways or translators to exchange data with higher levels of the automation pyramid, like MES and ERP systems.
SPE's ability to deliver power and data simultaneously eliminates the need for a separate power source for those many low-power smart sensors and actuators destined for field level. The IEEE 802.3bu-2016 Power over Data Lines (PoDL) standard defines 10 power classes from 0.5W to 50W for single pair transmission.
Industrial SPE's small form factor will influence device development. Its cabling is up to 75% smaller than that of eight-wire Ethernet. SPE connectors are similarly smaller. The interface for Harting's T1 Industrial connector – adopted last winter as the global standard (IEC63171-6) for an SPE industrial connector – is a mere 3.1mm x 6.1mm. The T1 Industrial jack occupies less than half the real estate on a printed circuit board as an RJ45, which can help shrink PCBs by as much as 70%. 
Over the course of the past decade, development of SPE standards has generally followed three main tracks: Creation of the relevant IEEE transmission standards, standardization of the cabling and connectivity requirements for industrial/building automation including IEC component standards, and standardization for process automation/instrumentation in intrinsically safe areas.
The most relevant IEEE 802.3 standards for SPE are 10BASE-TIL (10Mbit/second up to 1,000 metres), 100BASE-T1(100Mbit/s to 40m) and 1000BASE-T1 (1000 Mbit/s to 40m). Short-range standards like 10BASE-T1S and the brand new 2.5/5/10GBASE-T1 may have industrial application but are primarily of interest to the automotive sector.
For the process sector, 10BASE-T1L will satisfy most requirements. It's the platform for the Ethernet-APL, the standard being developing to meet the ruggedized requirements for operations in intrinsically safe areas (Zones 0 and 1 / Division1). Ethernet-APL will establish unique power distribution topologies and set current and voltage limits to assure operational safety. Its imminent completion is being supported by leading process automation suppliers such as ABB, Endress+Hauser, Pepperel-Fuchs, Rockwell, Siemens and others as well as organizations such as the FieldComm Group, ODVA and Profibus & Profinet International.
The next 2-3 years will see a wave of SPE components and products start reaching market. Some process manufacturers are hoping to unveil their first Ethernet-APL compliant products at ACHEMA 2021 next June in Frankfurt, Germany and activity is accelerating to adapt or develop SPE-capable devices for manufacturing. SPE production chipsets and components – connectors, switches, media converters, cables, cordsets, adapters for analog devices – are now or soon will be reaching market.
SPE and Ethernet-APL products can be introduced progressively over time, even making use of the existing fieldbus infrastructure. SPE connectors can be terminated onto single twisted pair fieldbus cabling to lower installation costs. Being able to utilize some existing single twisted pair fieldbus cabling was a prerequisite in the development of Ethernet-APL.
SPE provides strong investment security thanks to its comprehensive embrace of standards. In 2016, Harting proposed the T1 Industrial interface for adoption as the global standard with ratification of IEC 63171-6, establishing it as the connector standard for industrial environments (MICE 2 and 3). The T1 Industrial along with a connector interface for building environments (MICE1) from CommScope now have global recognition from ISO/IEC and TIA. Customers can expect a full range of connectors based on that T1 Industrial interface in familiar styles like M12 and M8 and with protection ratings up to IP65/67. There will be panel feedthroughs, pushpull, snap-in and other variants as well as a four-pole M8 hybrid with two separated channels – one for data, the other for power up to 200W.
The widespread acceptance of SPE foreshadows a strong, highly competitive market for compatible components and devices. Major supplier groups have formed to promote their respective standards, concepts and products. For Industrial SPE, Harting and six other companies formed the Single Pair Ethernet Industrial Partner Network in November 2019; it now has 32 members, including many global brands.
Others are taking different marketing approaches, but whatever the path, SPE promises to be a disruptor in industry. Over time, its many advantages will encourage the phasing out of legacy fieldbus protocols as part of renewal or upgrade investments. Fieldbus devices are notorious for complex commissioning and maintenance issues, special hardware and knowledge requirements and compatibility concerns. Ethernet is well-proven and well-understood. The skills and knowledge for managing it are widely available and Ethernet devices and networking equipment are far easier than fieldbus equipment to install, commission and maintain.
In the larger sense, SPE will help change how we think of control within the automation pyramid. With IIoT and Ethernet, devices can be commissioned or functions or processes monitored and managed from almost anywhere, even sitting at home via your smartphone, which, come to think of it, would come in pretty handy in these days of so much remote work.