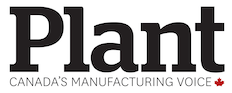 Although some provincial governments, the federal government and the energy industry are at odds over how to get stranded fossil fuel from Alberta and Saskatchewan to tide water by pipeline, two Calgary companies have demonstrated there is another way by container or rail that appears to be safe and efficient.
Melius Energy, a new player (as of this year) in Canada's energy industry is working with BitCrude, which represents a process by the same name that creates semi-solid bitumen. They announced on Sept. 25 the successful transport of 130 barrels worth of BitCrude from Edmonton to Prince Rupert, BC via intermodal rail. From there, the custom 20-foot shipping containers will travel by vessel to international markets.
What makes their process a potential game changer is the safety factor. Shipping raw or semi-refined bitumen by rail, and then by vessel, comes with the risk that a derailment and spill on land or into waterways would have harmful environmental consequences.
BitCrude, developed by Alberta innovator Cal Broder, founder and chair of BFH Corp., is designated as a non-dangerous good and non-flammable for transportation purposes. It floats in both fresh and saltwater in custom containers, and is non-toxic to marine life. As a solid, it doesn't disperse in water so it's easier to recover.
Melius Energy notes the product meets or exceeds all regulatory requirements of Bill C-48, ensuring safe and efficient export out of Prince Rupert.
The proprietary process developed by Broder (beginning in 2003) uses an electric diluent recovery unit that removes all additives from diluted bitumen, leaving a 100% pure crude. Recovered diluent is sold back to the market for re-use in Canada.
The solid is heated and into the custom containers where it cools and solidifies, making it safe for transport. At its final destination, the bitumen is heated and converted back into a liquid, ready for refining.
"Now that we have tested the intermodal transportation method for exporting bitumen, Melius Energy is focused on scaling the BitCrude transportation solution," said Nicole Zhang, the company's president.
Melius is establishing relationships with refineries in Asia and is working to provide a long-term, stable supply. Those refineries plan to turn the Alberta bitumen into products such as asphalt and low-sulphur diesel.
Solid pellet
CN Rail is also working on a safe way to transport bitumen with Wapahki Energy, a midstream company owned by the Heart Lake First Nation in Alberta. The Globe and Mail reported earlier this year each will invest $16.7 million in a pilot project that will take two years to build.
CN's patented CanaPux is a solid pellet about the size of a bar of soap composed of heavy crude blended with a polymer inside and as an outside wrap. The pellets are turned back into a liquid, separating the polymer for reuse. Like BitCrude, CanaPux is non-volatile, dust-free and is easily retrieved in the event of a derailment or if the pellets wind up in the water.
Under its Advantage Heavy Oil Development Ltd. company, CN plans to build a facility capable of producing 100,000 pellets a day. It will include a recovery unit and rail facility where pellets will be loaded into hopper cars capable of moving an equivalent 650 barrels of oil. That compares to a tanker, costing ten-times more to lease, at 500 barrels. Savings for producers are estimated at about $15 per barrel. The company is targeting Chinese refiners.
Wapahki Energy is looking at a 10,000 pellet per day facility in Northern Alberta that will include a polymer recycling facility and biomass energy plant that will process forest and construction and demolition waste. It plans to supply pellets for non-combustible uses in China and to off-takers in South Korea.
The next step for Melius Energy and BitCrude is to fully commercialize their product with a solid international customer base and secure long-term supply agreements with producers.
This article appeared in the October 2019 print edition of PLANT Magazine.