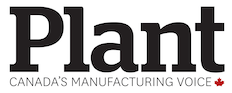 The decision to retool and shift into a new manufacturing process and sector can be a risky business. Accomplishing such a feat in a matter of weeks at the beginning of a global pandemic is impressive, but also precarious. For family-owned Novo Textiles in Coquitlam, BC, its only choice was to use 20 years of sewing expertise to remain essential or shutdown completely.
Yet it also demonstrated sharp business intuition and agility.
Before provinces started issuing state of emergency orders and government relief programs came into play, Jason Zanatta, who owns Novo and travels extensively for his business, saw the signs and immediately started strategizing his pivot plan. Novo specializes in a variety of cushions for the hospitality, interior design and retail sectors.
"In January our business remained very strong in terms of demand for our regular product flow," he says. "But in February when the virus [COVID-19] started to spread from Wuhan, China to Europe, and cases started showing up in BC, I stopped travelling."
Just as he pulled back on his travels, a number of Novo's biggest retailers started cancelling and delaying orders, or went radio silent on order commitments. "It was very concerning as a business owner because we're a just-in-time manufacturer. Our business is largely dependent on a rolling flow of orders. And with any kind of extended shutdown, we'd be out of business very quickly," says Zanatta.
The 16,000-square-feet textile facility, which employed 15 team members pre-pandemic, held the experience, and similar raw materials and processes to almost seamlessly segue into making surgical masks.
"In the last week of February, I started working with my extended network in both Asia and Europe. I inquired about machining availability and what it would look like to pivot out of cushions and into masks to help with the worldwide personal protective equipment (PPE) shortage. A unique part of it all is that within my network of equipment suppliers, one was already actively producing surgical mask-making machinery."
Achieving level one
It was a two-month lead-time to get one of these machines, but Zanatta negotiated, paid a significant premium, and secured the first machine off the line, then got it on a flight to Canada within a couple of days.
Within seven days of its arrival, Novo was manufacturing level one surgical masks. By June, it had three surgical mask production lines, 15 ear-looping stations and four packaging stations producing 100,000 units per day.
To facilitate this manufacturing changeover, the Novo team disconnected its previous machinery, dismantled raw material racking and loaded it all into two 40-foot ocean containers for storage.
"It's been like the factory has been in a continual flux for two to three months now," Zanatta says.
About three weeks into running the new machinery, Novo received its Health Canada Certificate, a process that typically takes up to three months to achieve.
"This allowed us to start supplying masks primarily to the health care system in western Canada, but we've shipped to Quebec and Ontario as well," he says.
With new machinery and production in full swing, the Novo team has almost tripled to 40 employees. And the learning curve for his seamstresses and the others he has employed from the local needle trade wasn't that significant.
"Running the machines is similar to a number of processes we were already using and it's similar machinery to what we were running to manufacture things like pillowcases," he says.
"And our team has definitely helped on the quality control side. They've provided a lot of great suggestions on how we can tweak the product to make it more consistent and to make sure the ear-loops were being welded more consistently and strongly to the facemasks using our ultrasonic welding process. Even things as simple as positioning the machine to optimize flow… it's been a really great team effort."
Or course, more employees and operating amid a pandemic meant a drastic change to safety protocol, although Zanatta admits they had to learn that part on the fly.
The machines are positioned six-feet apart, taking up double the space needed under normal circumstances. Production runs on two different shifts to limit the amount of people in common rooms during breaks. All staff members are required to wear hairnets, gloves and masks before they're allowed into the plant.
And during the peak of the pandemic, the production manager would check all staff temperatures with a laser monitor.
"That's what we are doing to make sure we weren't exposing anyone or exasperating the problem," Zanatta says.
This is just the start of Novo's foray into the medical supply business. The company invested $600,000 of its working capital in the surgical mask production lines. Novo has also invested $1.5 million in two new N95 ventilator mask machines that are designed and built by a Windsor, Ont.-based engineering and robotics company.
Zanatta says investing in Canadian-made machinery is very important to the finished product.
"First, the reliability, quality and safety standards of theses machines are second to none. Second, I would rather invest any dollar in my pocket into another Canadian company. Supporting Canadian businesses helps all of us."
He also believes the long-term viability and feasibility of such a partnership is important.
"If something were to go wrong or we need servicing, they're just a short flight away."
Approved for sale
Novo planned to start N95 production July 1 with prototyping and testing in the first few weeks of the month. NOISH N95 certification from Health Canada and a variety of lab tests were to pave the way for products to be approved for sale and in the marketplace by Aug. 1.
The two new machines, which are 90% automated, will be capable of producing up to 30,000 units per day. To operate them, Zanatta will be adding five additional employees. "I've never had fulltime mechanics or engineers on staff, but I just hired a millwright. And I'm in the process of hiring a fulltime mechatronics and robotics specialist from our local polytechnic school. We will also be looking for skilled machine operators and adding shipping and receiving staff."
To help with his machinery investments and growth in the medical sector, Zanatta is working with George Stefan, a partner, SR&ED/government incentives with BDO Canada LLC, an international network of consulting and business advisory firms.
"We started looking into how BDO can help with funding applications," Stefan says. "We are now moving to the Scientific Research and Experimental Development (SR&ED) program and looking for support for scaling up the operation."
He points out there are also different streams of applications for Next Generation Manufacturing Canada (a.k.a. NGen), an industry-led community that facilitates advancements in research and technology. And there's potential for regular corporate funding down the road. "We are also looking at revising a project Zanatta was getting off the ground prior to the pandemic shutdown."
For the last four years, Novo has been developing a way to process pre-consumer textile waste into a usable raw material, extending the life of the material and diverting it from landfills.
"I proved the model and had a number of LOIs from major US companies that were going to take millions of pounds of this material before the pandemic hit," Zanatta says.
It has been a whirlwind of change for Novo Textiles in such uncertain times. One thing is certain, it's medical supply business is here to stay.
If and when the economy returns and with it demand for the original products, Zanatta plans to purchase a new facility to house that manufacturing operation. "The future forecast is positive."
In fact, Zanatta is predicting annual revenues to be four times what they were in previous years.
"Our business will be significantly larger than it was prior to the pandemic. We took a big risk and now we're seeing the rewards."
Noelle Stapinsky is a Hamilton-based business writer. E-mail noellestapinsky@gmail.com.
This article appears in the September 2020 print issue of PLANT Magazine.