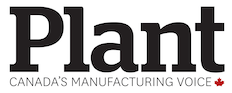 Manufacturing execution systems (MES) innovations are enabling manufacturers to better assign skills and tasks, and to manage contingencies. They provide precise, real-time data to help with decision-making. While keeping the plant on track of the progress made on each product order and update the production schedule in real-time. A significant aspect of more resilient plant operations is the attention paid to production monitoring, quality, traceability and maintenance, and MES scheduling software helps in this regard.
Addressing the issues
It starts by looking at the data and developing an understanding of how the current processes are working for a manufacturing facility. This may involve having an industrial processes consultancy on site working with a company's IT group and implementing a solution to gather the information on how plant production lines are performing. This is always the first step in a facility knowing where they are at and what problems they may be facing.
When it comes to production scheduling, all internal roles need to come together. Meaning full customer engagement and communications on all fronts. The engineering department must ensure the system is properly specified and all equipment is fit for purpose. The maintenance department must ensure that the systems are properly maintained and fully available for production. The IT group must ensure the network and connectivity to the shop floor automation is robust and able to transfer data. Operations and human resources must be ready with properly trained staff capable of carrying out their daily tasks. With alignment of all stakeholders and systems, only then can the scheduling system push forward and deliver on the production requirements.
Scheduling in the manufacturing business can be quite complicated. Looking at an example in the packaging materials industry, a company who needed help with increasing overall production capacity, but found that it was production scheduling that was the problem. They had hundreds of product SKUs running on multiple production lines, each line having slightly different capabilities and capacities. Couple that with competing customers looking for immediate fulfillment and the task becomes even more challenging. All while only one experienced person handled the scheduling tasks for the entire plant.
Utilizing experience and spreadsheets, they went about their planning. After development of a complex matrix including all the capabilities, capacity limits and interconnected variables, the solution provided was a software package that automates the entire order scheduling process. The solution also ties into the existing ERP, allowing for quick inventory checks, and reordering of raw materials to satisfy the schedule.
The scheduling interface can be accessed locally or remotely. It runs through a set of queries such as: what makes the most sense to produce; what would be the most productive; and what would get the company closest to its customers' lead times?
The outcome is an effective production schedule that maximizes productivity and finds the most efficient production route possible. The company can even set rules in the scheduler system for 'priority' customers.
Identifying the ideal partnership and end-to-end solutions
When looking to automate scheduling activities consider that it requires a measured and forward-thinking approach. Upfront consultancy between the supplier and the customer is crucial to the success of the project. This in conjunction with current and future manufacturing requirements, will drive the selection of the appropriate MES solution.
The project doesn't end with the initial implementation. It is important to work with a partner who offers full support throughout the project lifecycle and with a solution that is easy to integrate, while being scalable and measurable. Most importantly customers want to find a supplier who understands their business, their needs and expectations and has the wherewithal to deliver on those elements.
Addressing future requirements
Anything related to supply chain is relevant to a company's well-being. Although efficient scheduling does help in the manufacturing phase, we can't ignore the logistics side, where warehousing facilities need solutions to track their finished goods more effectively. Access to all this real time data is essential, and advances in cyber security ensure that cloud-based applications will have a part to play. With this data, operations staff have the tools to make decisions that result in production targets being met, maximized capacities, and satisfied stakeholders.
____________
Nigel Flynn is the client manager with Actemium Toronto.