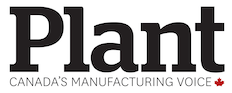 When ramping up production, you'll likely run into asset management challenges. Addressing them is easier when you understand what to expect.
Here's a breakdown of typical issues and what to consider if you plan to drastically scale up production:
• Time and productivity constraints. Scaling up your facility means you're either expanding it by adding new assets, you plan to run the production in an additional shift, or both. Each of these scenarios mean work for your maintenance team, including more things to maintain, more spare parts to manage, and more inventory to track.
Keep in mind maintenance departments are often pressured to keep the costs down, so they're probably stretched to their limits as it is. The team will need additional training to keep those assets in peek condition.
• Invest in your maintenance team. Make sure it has the people, knowledge and resources needed to ensure this transition goes as smoothly as possible.
• Emergency repairs. When scaling up production, current assets operate for long periods, sometimes longer than recommended. Be prepared to do some emergency repairs. Critical system failures often go hand-in-hand with moving quickly and breaking things.
• Minimize the risk of failure and the number of breakdowns. Keep your assets in peek operating condition, which usually means one thing – having a solid proactive maintenance plan already in place. This is helped along with a modern, mobile CMMS. Scaling maintenance work is much easier using its powerful analytics. You can quickly add new assets to your maintenance plan, reassign work orders as needed, track if the work is being done on time, speed up the onboarding of new technicians and have complete oversight over maintenance operations.
• Low adoption rates. Scaled production typically means more assets, which means expanding your workforce, maybe organizing some additional training for your maintenance technicians and implementing new procedures (or a new strategy). Keeping a lot of balls in the air creates problems if you're not seeing the required adoption rates. To get around this, ensure the manager, technicians and other techs are onboard with the project. When all the players are prepared and understand what's expected, it will be much easier to ensure a streamlined transition and an easier scale process.
• Surplus asset policies. Companies tend to sell surplus assets "as is" without implicit or explicit warranties. This is a bad practice. Instead, develop a section of your terms and conditions documents that cover risk explicitly. This is one of the best ways to initiate better reporting practices and ensure transactions are clear and transparent.
Problems are easier to resolve when you anticipate them and know what they will look like.
Bryan Christiansen is founder and CEO at Limble CMMS in Lehi, Utah, a provider of CMMS software that helps managers organize, automate, and streamline their maintenance operations. Visit https://limblecmms.com.