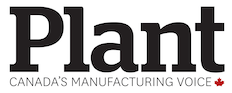 PLANT: Can you comment to on how COVID-19 has affected employment and compensation in the manufacturing space.
EMC: As the traditional plant management issues were still present in their businesses (skills shortages, cost control, capacity utilization, resource management and technology upgrades), strategies for managing recovery while addressing these issues were/are paramount. In many cases, manufacturers found themselves competing for limited workers willing to return to work, as well as attracting and re-engaging workers who were furloughed and/or on emergency COVID-19 benefits. While a vital resource that was essential to the Canadian economy, many opted to remain on benefits rather than return to work – compounding the skills and labour shortages.
Compensation, as a result, is a key part of the strategy for recruiting and maintaining workforce levels. At the management level – especially senior management – wage levels weren't as much of an issue as the workload, expectations and other demands on management to 'pick-up the slack' and fill the gaps left by vacancies (whether COVID-19 related or not), and in many cases while having to work from home periodically, during provincial orders.
PLANT: The average years of experience and average age of survey respondents continues to go up (25.9 years this year). Do you attribute this to an aging work force?
EMC: Yes – and this survey represents management respondents. As a sector-wide issue, one of the critical factors affecting manufacturing from a skills and labour shortage, vacancy and productivity/capacity perspective, is the aging workforce. EMC's most recent ManufacturingGPS Employer Labour Market studies show that 1/5 of the manufacturing workforce in Canada is eligible to retire in the next 10 years. Replacing 20 per cent of the workforce with equally skilled and experienced talent will be a monumental challenge. On top of this, manufacturing is currently operating at 80.1 per cent capacity utilization, with over 52,000 published jobs currently vacant and over 200,000 industry jobs that have gone unfilled in the past two years.
PLANT: Skill shortage is again the most significant issue facing companies. What do you attribute this to?
EMC: Two simple answers:
1) Shortage of skills/skillsets in demand by manufacturers; and
2) Shortage of available workers with any skillset, ready and willing to fill vacancies.
However, both require more complex and customized solutions, which EMC is working extensively to solve.
First, EMC has developed and deployed industry-driven skills training programs, including certification and micro-credential training (the most comprehensive suite of industry-vetted learning available to manufacturers). This is currently being deployed – some of which is supported by federal or provincial funding to offset manufacturing costs. EMC's hybrid approach to upskilling and reskilling (customized learning deployed via custom methods – in-class or online, or asynchronous (self-directed)) or professional-instructor delivered, analog and digital, all supported by workplace action/performance projects. EMC has trained tens of thousands of manufacturing workers, with industry recognized credentials, certifications and skills in hundreds of topic areas.
Second, EMC is one of the national sector leaders in assisting manufacturers with connecting to job-ready candidates, through our program called WILWorks, which is providing connections between industry employers and post-secondary students. This provides job placements with work integrated learning. We are also piloting a high school version of this program, as well as connecting industry employment and career-path opportunities to work-ready graduates and displaced workers.
PLANT: The percentage of females in the industry is on the rise. What do you attribute this to, and how can it keep going?
EMC: As opportunities continue to be presented, we will see a continued rise in all under-represented demographics to closely match the population more. The perception of industry employment is changing, and as the message spreads, the interest in women and other groups will continue to grow.
Removing the negative perceptions at a younger age (engaging and raising manufacturing awareness at a younger age), providing skills and experiential opportunities in trades, science, technology, engineering and math fields, and workplace exposure has helped move this.
According to EMC's ManufacturingGPS, the percentage of women in manufacturing workforce was 26 per cent in 2017 and 27 per cent in 2020-21, based on 1.7 million employees, which is an increase of about 18,000 women.