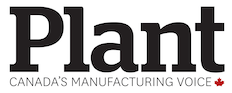 While we endure this particularly bitter winter, let's think about insulation and how it's the key line of defence against this relentless cold. What's protecting your home or plant? If it's a stone wool product, you should know it's actually the hair of a Hawaiian goddess that's shutting out the frigid temperature, providing a good measure of heat or fire protection, and when sound is an issue, keeping the noise down.
Apparently when the deity Madame Pele (goddess of fire, lightning, wind and volcanoes) was angry, she'd rip out her hair and hurl the strands from the cauldron-like Halema'uma'u crater at the summit of Kilauea (one of the Earth's most active volcanoes). In 1788 US scientists visited the area to have a look at the phenomenon and by 1880 stone wool was being produced using less violent means in Wales and Germany.
Jumping ahead many years, stone wool is now being manufactured at two plants in Canada by Roxul Inc., part of the Rockwool International Group based near Copenhagen in Denmark, which employs 10,400 people in 40 countries.
Of special interest is Roxul's 750,000 square-foot facility in Milton, Ont., where PLANT was offered a tour of a modern manufacturing operation that refines the volcanic process of spinning and cooling lava in a controlled, automated environment, without the trauma to Goddess Pele's hairline.
A bit of background: the facility, formerly a Lafarge cement plant, was purchased in 1998 and represented the Rockwool Group's entry into the North American market. The Milton operation serves as Rockwool's headquarters on this side of the Atlantic.
The company also has a plant in Grand Forks, BC (since 1999), which serves the western region, and Roxul recently built a 600,000 square-foot facility in Marshall County, Mississippi that will begin production in the spring.
Throughout the 1990s Rockwool invested millions to increase the Milton plant's capacity as well as establish recycling facilities and emissions controls systems. In 2009, Roxul added a $150 million Toronto 3 line to work with the Toronto 1 line and produce a variety of insulation products that are made in batt, board, loose wool and pipe forms for residential use, building envelopes, industrial buildings, marine applications and hydroponics.
Resilient material
Why does stone wool "rock?" It's a thermal and acoustic insulation that is water repellent but vapour permeable. It doesn't attract mould because it's inorganic and stone wool is not combustible. It withstands temperatures of 1,200 degrees C, but if there is a fire in the building, the resilient material does not promote the spread of flames and no harmful fumes or gases will be released.
The Milton plant employs 225 people and generates annual sales of about $200 million. It runs 24/7, 12-hour shifts with four crews, 15 operators per shift, and the products are changed every 40 to 45 minutes.
"Every two to three weeks we shut down for maintenance, mostly preventive," said factory manager Andrew Avgousti at the top of the tour. "Blowing out the oven takes 12 to 14 hours."
And what an oven it is: three stories high and it operates at 1,500 degrees C.
Stone wool requires three key ingredients: basalt, a common grey or black volcanic rock formed from basaltic lava, which comes from Havelock, Ont.; slag from Hamilton's steel operations; and briquettes made from the smaller basalt fragments.
The materials are loaded into hoppers and fed into the melting zone. The molten material drops down to the spinning machine and combined with hot air, a process Avgousti likened to making cotton candy. The strands form tufts that go from the spinning drum to a conveyor line where a binder is added to hold the wool together. Dedusting oil is also added, which enhances the material's natural water repellent qualities.
The wet wool travels along the conveyor to an upper level where it fills a huge pendulum that swings back and forth in a zig-zag pattern creating layers. The more layers, the faster the pendulum. (Roxul's five-layer ComfortBatt products were on the line during the tour. It's used in exterior walls, cathedral ceilings, attics, basement walls, exposed floors, and heated crawl spaces). More binder is added to increase the density.
Automated pushers tuck in the wool on either side as it enters a long oven where the binder is cured. This allows the compressed fibres to hold their shape. The stone wool makes its way through an x-ray to ensure the density is consistent before passing through the five-stage curing process. By the last stage the wool has cooled to 220 degrees C.
The wool passes through two cooling zones where hot air is sucked out and sent through a filter house. Solids are extracted and incinerated before air is sent out of the stack.
Rollers compress the material to make the fibres more flexible and circular blades slice the wool length-wise before a branding tool burns the R value and the company name onto its surface.
At the next stage robotic arms wielding waterjets firing at 40,000 psi cut the wool into the product's specified dimensions. There's no waste or dust and the wool's repellent properties ensure the water isn't absorbed.
There are two camera operators. One looks at the batts to ensure they conform to specs. Bad batts go into a granulator for recycling. The other operator watches the line and production parameters.
The batts are collected, stacked and broken up according to packaging specifications. They're compressed by 50% and injected into a bag, sealed and sent off on the conveyor at a rate of four per minute. The bags are bundled into threes and three robot cells load pallets, three bundles high.
Next stop is the strapping machine. A fourth bundle is added for the retailer and the shipment is wrapped in white plastic.
Insulation's core function makes it an environmentally responsible product, but Roxul's operations are also focused on sustainability.
A huge skylight augments the energy-efficient lighting while heat generated by the manufacturing process is used to warm the plant and warehouses. Off-gases from the furnace, spinning chamber and curing oven are cleaned in filters and after-burners before they enter the chimney; and waste from trimmings, used filters, damaged or spec-challenged batts and other bits of flotsam are recycled through the production process.
Roxul products contain at least 40% recycled material and no waste ends up in landfill. Storm water is collected for use in production and reused, reducing H2O consumption by 50%. And there's a no-idling policy for vehicles.
Hawaii's old religion was abolished in 1819, which marked the end of Pele's official status, but thanks to Roxul's ingenuity, her legacy is an insulation product that's much greener than the result of her environmentally disruptive outbursts.
Comments? E-mail jterrett@plant.ca.
Find this article in the March 2014 issue of PLANT.