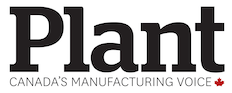 Dave Kroetsch can't stop smiling.
His company, Aeryon Labs, has just won the second of its two awards at the 2014 Ontario Export Awards, an exclusive November luncheon, and Kroetsch, outfitted in a bright turquoise shirt and snappy matching stripped tie, shakes hands as he makes his way onstage to collect the award for Exporter of the Year.
Despite a biting wind on that cold and grey day at the International Centre in Toronto, there are plenty of warm feelings for the Waterloo, Ont.-based manufacturer of small unmanned aerial systems (sUASs), more commonly known as "drones."
Aeryon is taking two trophies, having also won the top prize in the Consumer Products category at the awards event presented by Canadian Manufacturers & Exporters, CanadianManufacturing.com and PLANT.
After he collects the hardware, colleagues and peers launch a barrage of congratulations, back pats and hand shakes. Kroetsch is still smiling.
He needn't have been too surprised by the wins. The company he founded with two University of Waterloo pals has had enormous success during its short existence and is continually breaking away from the stereotype associated with drones.
Until recently, they were mostly used for covert military operations in conflict zones. Aeryon is leading an industry charge to introduce a new kind of drone that has applications in a number of commercial and industrial activities, as well as safety and humanitarian efforts. And it's having an impact in worldwide markets.
"Nobody knew what a drone was seven years ago," says Kroetsch, 35, Aeryon's president and CEO. "We've created a market for these vehicles, which changes how you sell them – that's been our biggest challenge – it's more of a customer education process."
Poised for growth
The privately-owned company was founded by Kroetsch with his U of W buddies Mike Peasgood and Steffen Lindner in 2007, all of whom have backgrounds in telecom and digital video systems.
They envisioned a system that would handle the flying, allowing the user to get the job done and Aeryon's accomplishments are part of a trend in the UAV industry – massive growth. A report by New York-based research and intelligence firm ABI Research predicts the global sUAS market will top $8.4 billion by 2018. The commercial sector will dominate, with revenues exceeding $5.1 billion, for a compound annual growth rate of 51%, which is roughly five times greater than the hobby market and two and a half times the military and civil market segments.
He won't disclose numbers, but Kroetsch says the company's revenues have grown 100% year-over-year in each of the last five years. Aeryon and its (now 70) employees have moved twice between 2011 and 2013, each facility bigger than the last. The team is now settled into a 40,000 square-foot office and manufacturing headquarters in north Waterloo where it produces Scout and SkyRanger sUASs.
About 80% of production is exported to the US, Iraq, Ecuador and Indonesia. Fifty per cent are military customers and the other half represents an even split between commercial and public safety clients. They include police and fire services, oil and gas and power companies, and an unnamed company that uses the drones for road and bridge inspections.
These aren't your hobby shop, remote-controlled helicopters flown around neighbourhood parks by pretend pilots and their kids. Both models carry impressive technological payloads, and are customizable with different types of cameras and analytic devices.
But Kroetsch cites the drones' ease of use as a competitive advantage. There's also a significant cost advantage for commercial clients in applications where the drones replace pricey helicopter rentals.
"These people aren't pilots – it's about being able to use the product easily and get the job done," says Kroetsch.
The Scout is a vertical take-off and landing (VTOL) sUAS. Aeryon describes it as best suited for public-safety, commercial and industry users. A simple point-and-click navigation and camera control system makes training easy, so it suits applications that require survey-grade accuracy orthomosaics, DSMs and point clouds from aerial or oblique imagery. It integrates seamlessly with GIS, CAD and traditional photogrammetry software.
A drone outfitted with a thermal camera and programmed to fly over oil and gas sites would inspect flare stacks and pipelines for leaks or disturbances, or to monitor soil composition and vegetative health using a Normalized Difference Vegetation Index (NDVI). It's achieved by combining infrared images with the Scout's Photo3S-NIR payload with visible light images. In this case, the Scout would provide a major cost advantage because the drone would replace costly satellites or airplanes.
The SkyRanger is a VTOL quadcopter. Its arms and legs fold down for easy storage in a backpack for military and emergency applications such as tactical awareness and targeting, reconnaissance and surveillance, and convoy security. Ruggedized and weather sealed, it handles temperatures between -30 to 50 degrees C and winds up to 65 kilometres per hour.
Both of Aeryon's drones weigh between three to six pounds and are battery-powered for flights of up to 50 minutes. Operators use a tablet-like ground control system to set flight paths and manoeuvre multiple cameras outfitted on a three-axis gimballed mount, which capture 11 megapixel images and 1,080P 3D HD video in a basic set up.
The controls and images are broadcast through a 256 bit AES-encrypted network that has a range of three kilometres beyond line of sight. A number of custom payload options are also available, including the popular GoPro HERO3 action video camera.
An updated "Map Edition" of both models includes Pix4Dmapper software for field and office image processing, including integrated tools for 3D output visualization and editing.
Transport Canada has recently updated rules related to flying the drones, which cost between $65,000 to $120,000, depending on the level of customization. Operators now require a special operating certificate when using them for work, especially in built-up areas (see infographic).
Jack of all trades
The Ontario Provincial Police is using the drones to clear traffic accident sites quicker, as it did for a crash on Highway 401 near Bowmanville, Ont. in December when a big rig tipped, tragically killing the driver and scattered a load of gravel. The drones helped emergency responders re-create the crash, then re-open the highway quickly.
In the Philippines, an Aeryon drone loaned to Toronto-based aid group Global Medic assisted in emergency relief efforts after the deadly Typhoon Hagupit hit the island nation in December, providing relief workers with a bird's eye view of where aid was needed most.
Meanwhile, a SkyRanger UAV was deployed near Nome, Alaska to help the US Coast Guard deliver emergency fuel to iced-in residents after the isolated town was pounded by a winter storm.
And in 2011, a private security firm purchased two Aeryon Scouts in a deal orchestrated by the Canadian government for deployment in Tripoli, Libya for besieged rebels fighting the Gadhafi regime.
"Our focus has always been to create products that can be used by professionals who work in situations that are often dangerous, dirty, and difficult-to-reach, and to provide a safer, more cost-effective alternative for people to do their jobs," says Kroetsch. "Keeping people safe is definitely something we value."
While the majority of Aeryon's products are shipped around the world, the drones are decidedly Canadian, each containing about 80% domestic content such as printed circuit boards (PCBs) and plastics, says Rob McMillan, Aeryon's vice-president of operations.
"We're on a hundred-mile diet with most of our materials, which is really helpful when you're in a market that's developing new products and having the ability to work with your suppliers in a timely manner. The volume and scale at which we operate is also suitable for North American manufacturing."
As a growing company, working quickly is also a competitive advantage.
"The speed at which we move is the exciting part. We're leading the market, and defining it. I've been here for nine months, but it feels like three years because we've achieved a lot in that time."
The company's new facility, which includes 13,000 square-feet of manufacturing space, with an additional 22,000 square feet at the ready, was a blank slate. Aeryon deployed visual management, 5S and kanban manufacturing processes to keep the production process as simple as possible to handle any number of customization requests easily. It also has a number of kanban agreements with suppliers to keep in-house inventory low, but easily accessible.
McMillan says keeping all the products on a kanban or pull system makes custom requests easier to handle.
"If someone wants something different, we're able to handle that request without disrupting the flow of the line," he says.
Virtually everything onboard its drones is customizable, including the number of batteries to which each is outfitted, plus different camera and device mounts.
Indeed, customization is a big part its business as customers seek new applications for the drones, making Aeryon's commitment to R&D key.
"R&D is not just a commodity, it's a huge element of what we do," says Kroetsch, adding that Aeryon has participated in both the Industrial Research Assistance Program (IRAP) and makes use of the Scientific Research and Experimental Development (SR&ED) tax credit.
R&D focused
It also received $985,000 in funding from the Federal Economic Development Agency for Southern Ontario (FedDev Ontario) in 2012 to manufacture and commercialize the Scout sUAV, and it's working with Canadian Manufacturers & Exporters' SMART program this year.
"As things have evolved, our challenge now is to show people how we're different from the other products that are available," says Kroetsch.
That includes new projects to extend flight time and expand technology payloads such as VTOL compatibility with different cameras.
McMillan, a UK-transplant who joined Aeryon in March of last year after spending 10 years leading NPI and manufacturing teams at Blackberry, says the high level of Canadian content helps with some of the company's export certifications. For instance, Aeryon has an advantage over manufacturers in the US where there's strict restrictions around exports that have defence capabilities.
It also helps that Aeryon is manufacturing a product that got worldwide applicability, says Kroetsch.
"We're not making steel containers or pipes, which aren't as well suited for the world wide market. We're making a product that's unique and provides a service that disrupts traditional applications."
As the drone market gains altitude, Aeryon's focus on R&D and breaking into new export markets will continue to demonstrate how smaller Canadian manufacturers can make a big impression.
This article appears in the March 2015 issue of PLANT.