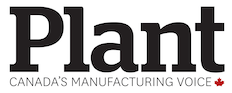 Sean Reily knew something was a little off with his eight year old son Jack's game when he hit the ice with a new composite hockey stick he cut down by about eight inches.
"It was like he was playing with a shovel," says the Calgary hockey dad and founder of Raven Hockey, which was established to fill a void for youngsters stuck in a hockey stick purgatory between youth-, junior- and senior-size.
"He couldn't shoot! The junior stick was just too stiff."
Reily admits he's not a hockey guy, having not played the game as a youngster but when his son started playing Canada's game, he became interested and discovered there was a void to fill in the insanely competitive hockey stick market.
"There was nothing available under 50-flex," he says.
What his 40-pound son really needed was a 20-flex.
"When you cut a 50-flex down eight inches, it turns into something that more's like 75-to-80 flex. That's what (Russian NHL superstar) Alex Ovechkin uses, and he weighs more than 200 pounds."
Raven Hockey wants to fill the void for eight- to 12-year-olds by manufacturing sticks with flexes relative to their weight and strength.
Flex refers to the degree that a stick will bend when pressure of force is applied. Once the puck is loaded onto the stick, the player needs to be able to move the puck forward and shoot it effectively.
It's also about "puck feel" relating to the qualitative touch that allows the stick to behave like an extension of the player's body, increasing precision and release the puck with greater speed, spin and accuracy.
For example, a 100-flex stick, suited for most 200-pound NHL players, needs about 100 pounds of force behind it to flex by one-inch. Reily's rule of thumb is to use a stick with flex that's a little less than half of a player's body weight.
Reily, a salesman who currently works for a Calgary manufacturer of hearing aids, went home and asked himself, "Do I have something here?" Raven's goal is to build hockey sticks that provide performance demanded by the pros for players under 80 pounds.
Turns out Alberta Innovates thought Reily was on to something and provided a $15,000 technology grant to develop prototypes in a rigorous testing process at the University of Calgary.
Guillermo Salazar, a fellow hockey dad and now a member of the Raven team, works as an analytics consultant and had a connection to the biomechanical research department at the University of Calgary, which has a history of developing research for top sports manufacturers including Nike, Adidas and Taylormade-Adidas.
There, a series of prototype tests with a group of six- to eight-year-olds outfitted with a mixed bag of electrodes and sensors, measured swing speed, pressure and forces applied to the sticks. They found the key to proper kid-sized sticks was finding a sweet spot between height and flex.
Manufacturing challenges
"The kids were actually shooting properly – loading up, able to put their weight into the stick, and firing through," says Reily.
Raven has developed a fitting chart, to provide parents with a resource they can use in store to determine what suits the player best, similar to what golf club makers such as Ping do to fit particularly picky golfers.
The next step was sourcing the high-quality fibre and fibreglass weave to build the layers that make up the stick's lightweight foundation.
Getting the sticks made was a bit of a challenge in the beginning. First Raven went to China, working with a small contract manufacturer that provided them with moulds for 20- and 40-flex models. But Reily ran into problems when he wanted to further customize the moulds.
"They kept sending me the same stuff – none of the changes we wanted were being made," he says, and shipping the prototypes back and forth was costing him an arm and a leg.
So they looked elsewhere and landed in Mexico, teaming up with a small manufacturer known in hockey circles as the guy picky pros go to when they're looking for a piece of hockey-stick art.
This hockey "legend" likes his anonymity, so Reily and the rest of the Raven team signed a confidentiality agreement promising they wouldn't disclose his name.
The manufacturer is producing 300 sticks a week from 20-flex to 40-flex. A fourth model, a 50-flex, hit the market in May. The sticks cost $99 for a 20-flex and increase in $20 increments.
He approached one of Calgary's largest sports stores offering first crack at the sticks. A first run of 100 sticks sold in three days. Raven became the top-selling junior stick in the store, selling more units than all other brands – even Bauer, CCM and Reebok combined.
Reily now has Raven sticks in 19 stores across Canada, and has his sights set on increasing the company's retail presence targeting "mom and pop" franchises such as Source for Sports.
"There are 700 stores we could be in across Canada," he says. "Getting into 350 of those would be absolutely awesome."
In the meantime, the team is working on updating the look of its current models and on materials-related R&D Reily expects to hit the market within two years.
"We have to make sure things don't get old and stale," he says. "Kids are fickle."
In the words of famous Canadian hockey broadcaster Foster Hewitt: "He shoots, he scores!"
This article appears in the May/June 2015 issue of PLANT West.