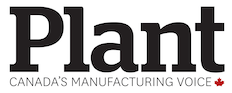 Canadian manufacturers, especially those selling high-end industrial equipment, face lengthy and often highly technical buying cycles. Traditionally, they've relied on personal relationships to acquire new business, but business-to-business buying behaviours are changing in the following ways:
• 46% of business buyers use online search as their first information source (DemandGen);
• only 17% deal directly with peers and colleagues as their first source (DemandGen);
• 72% use social media to research their purchases (DemandGen);
• today's buyers might be anywhere from 60% to 90% of the way through the buying cycle before reaching out to the vendor (Forrester).
If you can't get face-to-face with a prospect until two-thirds of the way through a buying cycle, your marketing has to deliver the desired information and support relationship building. Content marketing is not a substitute for personalized selling, but it creates a comfort level with prospects who will be more willing to reach out to you.
The most effective content strategy guides the visitor through the various stages of the sales cycle. Make your web pages easy to navigate for access to the most relevant information, and think of the information you publish via social media based on the following:
Discovery. Your prospect may not be sure a problem exists and is looking for validation, usually via social media, blogs and forums.
Solution research. Your prospect begins gathering requirements with a more purposeful online search for solutions via webinars, white papers, industry portals and vendor websites. Case studies and testimonials are critical at this stage.
Shortlisting. The list of suitable vendors is shortened. Look for detailed product and service information and some ballpark costs. Content should feature a call-to-action for personal interaction.
Procurement. Vendor selection and a process for a final decision begins. Offer live events or phone consultations.
Advocacy. Marketing should make your best customers your best advocates.
Don't forget SEO
You don't need to create original content for every interaction. Plan your social media outreach to include a mix of the following:
Original. Re-purpose and re-use blogs, white papers and tutorials for maximum mileage. Take a good case study and use it across multiple channels, promoting it on social media. Offer it as a contributed article to an online publication or incorporate it in a webinar or as an example in a training workshop. Summarize and use it in a sidebar for a white paper, an eBook or on your website. Do a video interview with a customer and use snippets for testimonials.
Community-oriented. Participate in forums, comment on other people's blogs/posts and offer advice. Community interaction may be higher value than original content if your industry is going through a transition.
Curated content. Link to other content – people value savvy curation. Whenever you share a URL, use a tool such as Sniply that lets you add a call-to-action to drive traffic to your website and track conversions.
Promotional. Events, offers and product launches should not exceed 20%. People expect you to promote your business, but not all the time. Keep it soft.
Search ranking is very important to discovery. If you rank at the top of the search engine results page (SERP) for a term such as cnc router, you'll see close to 32% of all traffic for that term. A second place ranking gets 17%, and traffic volume drops fast the lower you rank. Backlinks still rule, but search engines have evolved to reward relevant content that others want to share.
Your page rankings will improve as you accumulate quality content and social interactions, but this kind of organic traffic takes time to build. Paid search campaigns (adwords, pay-per-click) give your rankings a boost, but before you invest, make sure your website is SEO-friendly. A technical web audit will reveal any issues that may need fixing.
The good news is that content marketing, social media and SEO are mutually beneficial. Use social media as the distribution channel to maximize the content's value, support the sales cycle and improve SEO results.
Martin Wong is chief marketing officer at Smartt, a digital consulting agency based in Vancouver.

This article appears in the July/August 2015 issue of PLANT.