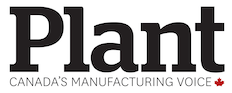 Realizing the potential in your operation doesn't always mean starting from scratch or spending a bunch of money on new machinery, equipment and fancy data collection technology. Sometimes all that's necessary is a close look at your processes to realize the biggest payoff.
Such was the case at Prinoth North America Ltd., a Granby, Que.-based manufacturer of tracked utility and snow grooming vehicles under pressure from competitors in Asia, which started to bite into market share by delivering products priced up to 40% cheaper.
Faced with this growing competition, an ailing product line and a manufacturing process that wasn't exactly efficient, the company focused on improving its operations to regain market position.
"We were being held back in production by products too complex to do in an efficient way," says Jean-Claude Perrault, Prinoth's vice-president of sales for North America, a role that includes the management of a purchasing department responsible for more than $60 million of production material.
Headquartered in Sterzing, Italy, Prinoth Ltd. is the snow grooming and all-terrain vehicle division of the Leitner Group, which has 70 subsidiaries, 124 sales and service points and production locations in 10 countries.
Founded in 1951 by race car driver Ernst Prinoth, the company started out as an automotive garage before transitioning into snow and slope vehicles in 1962 with the P60 prototype.
Perrault, an engineer, has been along for the ride since 1996 when the division was still owned by Bombardier Recreational Products, which included the manufacture of snowmobiles and personal watercrafts.
The company's history with Bombardier is a long one, he says, and it still builds on the original products developed in the 1940s.
"These products are very special. They're a niche, and the knowledge we need to build them is extensive," he says. "We still have all of the old Bombardier drawings from the 1950s in our shop."
In late 2004, Bombardier decided the utility vehicle division no longer fit within its recreational group and sold the business to Camoplast, a Sherbrooke, Que.-based manufacturer of components and assemblies for original equipment manufacturers.
Ironically, the company also manufactures polymer and rubber components for all-terrain, snow and industrial vehicles.
By October 2005, Camoplast had formed an alliance with the Leitner Group for the design, sales and support of the BR350 and BR180 snow machines, but by 2009 Camoplast had sold off both the snowgrooming and utility divisions, giving 100% ownership to Prinoth.
The company not only kept production in Granby, it increased capacity by 50%.
The 144,000 square-foot plant, 70% of which is dedicated to two production lines and a custom shop, employs 250 people who manufacture 14 different snow grooming and utility vehicle models. It has an engineering staff of more than 25 and produces 450 vehicles annually, including the Bison X and Beast snowgroomers, and the Panther and Trooper utility vehicles.
"Forty per cent of what we build is snowgroomers, the balance is utility vehicles," says Perrault.
The utility vehicles are a mix of small track sidewalk snow removal vehicles, and track carriers used to carry equipment off-road or perform applications such as power line maintenance. They're also used in mining, drilling and pipeline construction.
Shake up
Although utility vehicles lead Prinoth's production numbers, snowgroomers lead revenue. And when competition from Asia was stepping on its turf with machines that were almost half the price, the company realized it was time for a shake up. For example, GO-TRACT carriers were made of 2,200 different parts, 50% of which were unique to one of the six models it produced.
Prinoth restructured its line of utility vehicles and took a hard look at its processes to ensure the new line of products would be tuned for growth, cut production costs and inefficiencies, and increased capacity for the future.
The first step was to develop a platform strategy, which lead to a new Panther utility vehicle to replace the GO-TRACT line. It would be offered in five models with two cab configurations – down from six models with 11 cab configurations.
Next, innovation and stage gate product development processes were established, a multi-disciplinary team made up of representatives from every level of the organization was created and development tools such as Design for Manufacturing and Design for Assembly were implemented.
Perrault went through a similar scenario during his time at Bombardier when he led the establishment of an elaborate product development process.
"One of the key steps is to develop a multi disciplinary team, because its faster and you include the needs of everyone. We had too many products that were purely engineering driven, and in those cases, you're basically designing cost into your products."
The overhaul involved two phases, starting with a lean project that involved limiting inventory from two weeks to four hours, introducing kanban processes and eliminating batch manufacturing, which gives the company the flexibility to better manage and streamline its labour.
"There's certain areas of our production where it's not as easy to find qualified labour, so we needed to make sure we could control [those areas] and manage labour properly."
The Granby plant's workforce is a significant reason production stayed in Canada, he adds.
"We have people that have been here for more than 30 years: they're skilled workers. We have to leverage that expertise because it's something we wouldn't have outside of Granby."
When Prinoth turned its attention to the product line, it cut part numbers in half – a factor Perrault says had a huge impact on the outcome of the process overhaul.
"It's only when you achieve the kind of improvement we have that you realize how much impact a single part can have on the entire process. It had a huge impact on being more competitive," he says.
Big payoff
The result is a platform strategy of five new vehicles made up of less than 1,000 parts, a 55% reduction from the GO-TRACT line. Assembly time was reduced by 30% and welding hours were cut by 68% for significant cost reductions.
Cutting the number of Panther configurations didn't require many trade offs for customers because Prinoth still dedicates a significant portion of its shop to custom work.
Now the company is working to boost production where it currently manufactures 450 vehicles a year, but has capacity to make more than 600. The utility vehicle division will drive the company's growth because snow-grooming is a flat market, Perrault adds. And it's targeting export markets, where Prinoth sells more than 70% of its vehicles.
"We're not manufacturing here to be driven by the Canadian market. If we did that, we'd be doing 15% to 20% of the business we're doing today."
The payoff for the Granby plant's efforts came in more forms than one, culminating last February when the company's Bison and Beast snowgroomers took to the mountains in Sochi, Russia to build snow parks, half pipes and snowcross courses for the 2014 Winter Olympics, a deal worth a reported $20 million. The plant manufactured 30 of the 62 groomers sent to Russia.
Its presence in Canada is also growing. The company's new 17,665 square-foot location in Calgary houses sales offices, a parts department, meeting rooms and a service shop – smack in the heart of Canada's oil country.
Thanks to its focus on process improvement, the Asian competition isn't looking so tough, and Prinoth is on its way to filling out that excess capacity.
Comments? E-mail mpowell@plant.ca.