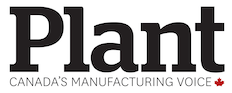 COVID-19 greatly changed how workplaces across the world operate. From implementing emergency management plans, enacting shutdown procedures and re-opening for business, manufacturers have been tasked with providing a COVID-safe work environment.
The virus spreads in the droplets expelled when someone coughs or sneezes. Contracting COVID-19 is more likely when people are within two metres (six feet) of each other. Making contact with any surface where droplets have settled can also spread the virus. For example, touching a doorknob or a piece of machinery that has come in contact with the virus, and then touching your face without washing your hands can put you at risk of infection.
Developing new COVID-19 protocols in your workplace will ensure all hazards are identified, associated risks are assessed and controls are put in place.
Employers and supervisors must put the necessary control measures in place, inform their employees about these measures and ensure everyone complies with the procedures.
Here are some practices everyone should follow:
Hand hygiene. Wash hands with soap and water for 20 seconds, or alcohol-based hand sanitizer when arriving at the workplace, at the start of a shift, before eating or drinking, after touching shared items, after using the washroom and before leaving work. Remove jewellery while washing and avoid touching eyes, nose or mouth with unwashed hands.
Cleaning and disinfecting. It is not yet known how long the virus that causes COVID-19 lives on surfaces, but early evidence suggests it ranges from a few hours to days. Shared surfaces or equipment frequently touched with hands are most likely to be contaminated. These include doorknobs, handrails, machinery and tools elevator buttons, light switches, turnstiles, vending machines, tables, cabinet handles, faucet handles and electronics.
Choose cleaning products that disinfect, and always follow manufacturer's instructions. Use damp cleaning methods. Dusting or sweeping can distribute virus droplets into the air. Workers cleaning and disinfecting products should wear protective gloves, work in a well-ventilated area and allow enough time for the disinfectant to kill germs. Dispose of contaminated cleaning items safely followed by hand washing.
Respiratory etiquette. Cough or sneeze into a tissue or bend of the arm. Dispose of tissues in a lined wastebasket immediately followed by hand washing.
Access to hygienic products. Make soap and running water, hand sanitizer (minimum 60% alcohol) and tissues available to everyone. Also provide access to non-medical masks or face coverings when they're recommended for your workplace.
Good practices for employers. Encourage sick workers to stay home. Use a screening questionnaire from a public health agency and remind employees to stay at home if they have COVID-19 symptoms, even if symptoms are mild. Consider a flexible attendance policy that allows workers to stay home if they are sick or need to stay home to care for a sick family member.
Post signs appropriate for age, ability, reading level and language preferences to remind people to follow hygienic practices. Place hand sanitizer dispensers where they're easy to see, and encourage workers to clean and disinfect their personal work environments more often. Promote physical distancing and create barriers (such as plexiglass windows) when distancing is not possible.
Involving the health and safety committee or safety representative in your efforts to promote these safe practices will help keep healthy hygiene top of mind for everyone.
Continue to watch for updated recommendations from local public health or other authorities. Following guidelines while providing workers with training and support will ensure all staff are protected on the job.
Build your COVID-19 plan
A customizable tool kit from the Canadian Centre for Occupational Health and Safety (CCOHS) will help you build a COVID-19 plan.
The online hub (https://bit.ly/38tcM4S) provides one-stop access to more than 40 free resources to protect everyone in the workplace. The guide includes information on the responsibilities of employers and workers, and what workplaces should do to control risks.
Topics covered include how the coronavirus spreads, employers' duties, handling work refusals, hazard and risk assessment identification for COVID-19, and how to control the risk and apply a hierarchy of controls in the workplace.
The Canadian Centre for Occupational Health and Safety (CCOHS) in Hamilton contributed this article. CCOHS provides information, training, education, management systems and solutions that support health and safety programs and the prevention of injury and illness in the workplace. Visit www.ccohs.ca.