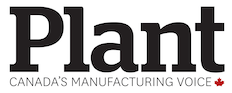 Prepping your leaders
By Hugh Alley
Manufacturing
Train new supervisors as you would apprentices.
Many supervisors get their jobs because they're the best in a crew. Once appointed, they're left to fend for themselves. It's presumed a good operator that gets along with peers makes a good supervisor. Such qualities help but they're not enough.
You wouldn't put a good manual machine operator on a multi-axis CNC milling machine without training. So why put someone in charge of million dollars worth of wages (for a crew of eight to 15 people and more for materials) without providing training?
Think of supervisers as apprentices with four specific skills to learn, regardless of industry.
1. How to deal with inadequate performance.
2. How to train new staff on new methods.
3. How to make local improvements to the way work is done.
4. How to set priorities.
Supervisors don't need to be outstanding in all four, just competent. Some people argue there should be a fifth item – communication – but that's embedded in the four listed skills.
The new CertWork designations (www.CertWork.com) jointly sponsored by Canadian Manufacturers & Exporters and the Canadian Labour Congress, are valuable tools for developing new leaders.
The program assumes managers will be directly involved in helping new leads and supervisors learn their craft.
If you expect to appoint new leads or supervisors, start by supporting them as they learn the new role.
Hugh Alley is a consultant based in Port Coquitlam, BC who helps companies quickly achieve significant performance gains.