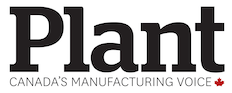 Brazil is expecting a huge inflow of visitors when it hosts the 2016 Olympic Games, which means the Viracopos International Airport in Campinas, São Paulo, the state's third largest city and one of Brazil's largest aviation hubs, needs to expand its facilities.
But the airport is also planning for the future. In 2013, it welcomed 9.3 million passengers and received 260,000 tons of cargo. By 2042, the site is projected to receive 80 million passengers annually and transport many times more tons of cargo, becoming one of the busiest airport hubs in Latin America.
It's a $3.5 billion project that will include a new 1.2 million square-foot terminal, and a Canadian manufacturer is providing the scissor lifts (supplied through Motormac Rentals) to handle several key installation jobs.
Skyjack, a division of Linamar Corp. and based in Guelph, Ont., has supplied a mix of 63 SJIII 4626 and SJIII 4632 electric scissor lifts that are being used to install electrical components, hydraulic pipes, air conditioning parts, and safety equipment, including fire extinguishers and speakers for radio and audio announcements. Towards the end of the project, the scissor lifts will also help with waterproofing and painting jobs.
Skyjack's scissor lifts are also helping to make Viracopos International, the sixth largest airport in Brazil, one of the most technologically advanced. They're being used to install state-of- the-art data transmission cables and internet connection devices, a task that often requires platforms that can manoeuvre in tight spaces.
The SJIII 4626 and SJIII 4632 are high capacity with large platform areas. Both models are drivable at full height and feature a 4-foot (1.22 metre) roll-out extension deck that's secured in several positions.
The SJIII 4626 has a raised platform height of 26 feet (7.92 metres), a working height of 32 feet (9.75 metres), 30% gradability and a weight capacity of 1,000 pounds (454 kilograms).
The SJIII 4632 has a raised platform height of 32 feet (9.75 metres), a working height of 38 feet (11.58 metres), 25% gradability and a weight capacity of 700 pounds (318 kilograms).
"After the foundation and the main concrete and steel skeletal structure are completed, all work, inside and out, can be optimized with Skyjack's scissor lifts," said Fernando Jaeger, corporate business manager at Motormac Rental. "Every single aspect you can think of in terms of indoor aerial platform work has a Skyjack machine working on it. That's almost every element that exists in a modern building of this kind. The gains in speed and safety are enormous."
Motormac leased the Skyjacks to Constran, the main contractor of Aeroportos Brasil Viracopos, a consortium that won the bid for the airport's 30-year expansion project.
Motormac's Skyjack units have been working around the clock to deliver the airport project on schedule. In fact, Motormac has a specialist on-site to guarantee safety and soundness of the equipment, and to ensure the contractor is using all the machines at their full potential.
Additionally, Skyjack has worked with local governments and regulatory agencies to ensure aerial work platform operators on the Viracopos project and in the country in general are properly trained.
"We've been collaborating with governing agencies and with customers to establish a culture of training and safety," Jaeger explained. "Besides having the ISO 9001 quality certification, Motormac is also licensed as an IPAF Learning Center."
Skyjack, formed in 1985, became part of the Linamar Corp. in 2002 and has locations in North America, Europe, Asia and Australia.
The manufacturer's product range includes; vertical mast lifts; DC electric scissors; rough terrain scissors; telescopic booms; articulating booms; and telehandlers.
Linamar is a global manufacturer of automotive parts and systems, and other products.
In 2013, Skyjack manufactured its 250,000th machine and the 100,000th 3219 model.
Industry Canada shows the company has total sales of more than $50 million and employs 600 people.
This is an edited version of an application story provided by Skyjack.
This article appears in the April 2015 issue of PLANT.