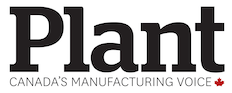 Over 250 attendees came together at the recent Private Motor Truck Council of Canada (PMTC) Annual Conference at the Crown Plaza in Niagara Falls, Ontario.
"On behalf of the PMTC I want to thank everyone who attended and supported our conference this year," said Mike Millian, President, PMTC. "We had 256 registered attendee's this year, the second highest in the history of the conference, and 61 supporting sponsors, a new record. The feedback we have received has been incredible."
The exhibitor showcase had 41 (of the 61) sponsors displaying their products, technologies, and what they had to offer. It was a busy area, as attendees made sure to network with everyone.
The biggest part of the conference was the educational seminars. Day one topics included: A legal update; Introduction of the 2022 PMTC Canadian Benchmark Survey; Trucking risk assessments and root cause workshops; How to execute and overcome challenges when implementing connected cameras with telematics; On the road to the electric truck; Commercial vehicle driver safety survey on MELT impacts and drug and alcohol screening programs; and Alternative fuels vehicle technology path to net zero emissions.
Day two highlights included seminars on: An update on drug and alcohol testing in Canada in 2022; Issues in human rights and health and safety; and Embracing the risk management review.
"I wish to thank all our speakers, whose efforts ensured the information received was educational and entertaining at the same time," said Millian. "These speakers donate their time to provide value to our attendee's, and their efforts were well received. I also want to thank all our award sponsors, who made it possible to honour and recognize some great individuals."
Another big part of the conference was the awards program. They included inductions into the PMTC Canada Driver Hall of Fame; and winners in the Risk Austin memorial dispatcher of the year award, YLG education bursary awards, Private fleet safety awards, driver training scholarship, and vehicle graphics awards.
Next year conference is set to take place at the Hamilton Convention Centre on June 21-23, 2023, in Hamilton.