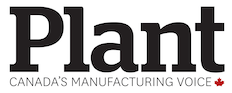 There's no time like summer. While the long, hot, humid days are great for enjoying family time outdoors while off the clock, they also present seasonal challenges to your plant. Higher temperatures are ideal for many pests, which need warmth, water, food and shelter to survive. There's one place where pests can find all of the above – the waste disposal zone.
While often an afterthought in day-to-day operations, the waste disposal area of any plant offers a haven for stinging, buzzing, disease-carrying pests. These unwelcome guests can enter other parts of your facility, compromising the safety of your employees by contaminating products and surfaces. Once they're indoors, they can breed and spread to all areas inside the building, making it difficult to pinpoint the source and eliminate the infestation. Maintaining an effective waste management program keeps pests away.
A few of the most common pest include:
Filth flies. They're capable of carrying more than 100 pathogens, including salmonella and E.coli. Fly populations can grow exponentially in unchecked dumpsters, trashcans and recycling bins to quickly become a big problem.
Rodents. They can carry and transmit a number of serious disease-causing pathogens, but also introduce blood-feeding, disease-carrying parasites such as fleas, mites and ticks. What's more, they fit through holes the size of a quarter, making any gaping crack in your facility's exterior a doorway to the inside where they can transmit pathogens with their droppings, body hair and body fluids.
Cockroaches. These critters thrive in areas that are warm, dirty and moist, feeding on dead or decaying organic matter and spreading germs such as coliform, streptococcus and staphylococcus. Leftover lettuce from lunch sandwiches or freshly tossed fruit peels, grease, fermenting beer and liquid left over in cans or bottles are attractive snacks.
Wasps. They're scavengers by nature and seek sources of meat, fish and sugary substances – all of which can be found in an unkempt waste disposal zone. They reproduce quickly to develop into colonies of thousands.
Fortunately, there are steps you can take to lessen the risk these pests can get into your plant. Here are some ways to fortify your waste disposal areas:
Thoroughly inspect disposal zones daily. Look for and eliminate discarded food and other trash around dumpsters. Scan the area for any signs of infestation, including nests or droppings.
Close outdoor trashcans and chutes. Hose these spaces regularly with detergent and hot water.
Place dumpsters and other garbage receptacles away from the building or outdoor communal spaces.
Keep exterior doors that lead to garbage and dumpster rooms closed. Install air curtains to prevent pest entry. All doors should have a tight-fitting seal.
Maintain landscaping around the dumpster areas to eliminate hiding places, such as shrubs and bushes.
Install rodent monitoring stations and insect light traps to surveil the area more closely.
Discuss options for odour-neutralizing products with a pest management professional.
Maintaining a pest-free waste disposal area helps to protect employees, guests, customers and ultimately, your bottom line.
Alice Sinia is the quality assurance manager – regulatory/lab services, for pest management firm Orkin Canada. She performs analytical entomology and provides technical support in pest/insect identification to branch offices and clients. E-mail Alice Sinia at asinia@orkincanada.com. Visit www.orkincanada.com.