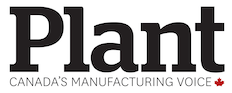 Your company may have the technology, equipment and exposure to market, but you still need people to deliver that value.
The nucleus of all lean organizations is respect for people. We want to attract and retain those who are smart, resilient, willing to question the status quo and motivated to make a difference. We look for people who love to solve problems, persevere through failure and work collaboratively across teams to drive progress. Maximizing their attendance at work is key.
With the record low unemployment rate and the fear that current employees will leave for greener pastures, companies are changing how they view their workforces, so this is a good time to be innovative.
The foundation of a positive work experience is culture, which should be a differentiator for your company in the marketplace.
We need to expand our vision of how work is done. For example, how should work be structured: will it be teams with part-time workers? Will people have flexible schedules?
Another measure of autonomy is the ability to determine career paths. While this is especially important to both attract and keep millennials, the concept is applicable to all ages.
Innovation requires thinking outside the box. Here's one example of creative thinking. Most people need to take care of "life" business beyond and perhaps overlapping work tasks. Kids get sick and need their parents, seniors get sick and need their kids.
There are always personal errands to complete that distract employees from what they do best – helping you deliver the company's product or service.
In most cases employees will book time off to fulfil and complete these tasks, but do they need to?
Enter the Concierge Service, a company benefit that would run some of those errands so the employee doesn't have to take time off.
Changing work environments bring new definitions of roles, responsibilities and accountability.
While many businesses are restructuring to compete or just survive, jobs and assignments are quickly evolving. Employees are being asked to step up and assume more tasks and assignments that in many cases come without a change in compensation.
Taking on new assignments or expanding their scope can be exciting. You learn new skills and become more engaged in the company's success.
No counting
In the midst of these changes, there's a tendency to "count" as people compare workloads. "I did this, so now it's your turn."
Applying a no counting rule in personal relationships will be a significant contributor to harmony in the workplace. It's amazing how easily counting occurs and how quickly it disappears from the workplace vocabulary when you call it.
The pressures that come with running a manufacturing business can at times fire up tempers. Although anger isn't particularly conducive to harmony in the workplace, here's something to consider. During a leadership training course, an instructor noted anger is the highest state of commitment. If we don't care about something, we show no emotion. When people are emotionally committed, it's natural for them to express anger when they're upset about change.
Look at your angry employees as committed employees. Help them channel that energy into bonding as a team and working on agreed priorities to ensure success.
Richard Kunst is president and CEO of Cambridge, Ont.-based Kunst Solutions Corp., which helps companies become more agile, develop evolutionary management and implement lean solutions. Visit www.kunstsolutions.com. E-mail rkunst@kunstartofsolutions.com.
 This article appeared in the March 2019 print issue of PLANT Magazine.