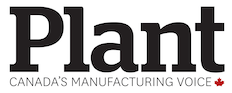 Despite the mountains of cash it already generates from its oil sands assets, Alberta wants to get more value out of its sticky black bitumen. The province has a dream, often voiced by its energy minister Ken Hughes, to ship value-added products around the world and generate even more jobs, wealth and of course more tax revenue.
Hughes is a lively character when media coverage involves anything related to the oil sands; most recently reiterating his commitment to seeing TransCanada Corp.'s Keystone XL pipeline make its way to the US Gulf Coast.
"It's not over 'til it's over," he told The Canadian Press.
But he's also zealously pushing the province's efforts to diversify its product portfolio, telling the Edmonton Journal in March that producing value-added byproducts is "exceedingly important for the industrial heartland and actually for all of Alberta."
One company is stepping up with an innovative plan.
Williams Energy Canada is investing $1.1 billion to construct a new facility that will produce propylene, a petro-chemical feedstock, using propane derived from converted oil sands off-gas.
The idea is to take advantage of low cost feedstock due to an oversupply of propane in the Alberta market that's worth that's worth three times as much, betting that at least a portion of Alberta's value-added future lies in the production of plastics. At current and forecasted commodity prices, exporting polymer-grade propylene from its Redwater propane dehydrogenation (PDH) plant by rail to destinations along the US Gulf Coast would generate more than $800 million annually.
If the new facility is able to entice plastics manufacturers to set up shop in Alberta, it would be a big win for the province as it seeks ways to diversify and enter new markets while easing the cyclical and sometimes volatile nature of the energy industry.
"Propylene has traditionally been produced as a refining byproduct however supply has been on the decline due to changing refinery feedstocks and various refinery and naptha cracker closures. We will offset this by taking an over-supply of propane in Alberta and capitalizing on the value of on-purpose produced propylene," says Neil Montgomery, the PDH plant's project director.
When it's completed by April 2017, he says the PDH plant located close to its existing Redwater olefins fractionator outside Edmonton will produce up to 1.1 billion pounds of propylene annually and that output could double with future expansion. Output could double with future expansion.
"This is a natural extension for us because we're taking a small part of our current business and making it into a much bigger one."
Williams Canada is a wholly owned subsidiary of Tulsa, Okla.-based Williams Cos., a giant in the North American pipeline and energy infrastructure industry with a market value of $24 billion and more than 4,200 employees. It owns interests in or operates 24,000 kilometres of interstate gas pipelines; 1,600 kilometres of natural gas liquids (NGL) transportation pipelines; and more than 16,000 kilometres of oil and gas gathering pipelines.
The company's facilities have daily gas processing capacity of 6.6 billion cubic feet of natural gas and NGL production of more than 200,000 barrels per day.
It's also a player in Alberta's petrochemicals business, where Williams Canada has invested more than $1.7 billion over the past decade to become the world's only processor of oil sands off-gas to extract products such as propane, butane and condensate.
Williams operates the 420-kilometre Boreal Pipeline that transports off-gas liquids from its extraction plant near Fort McMurray to its Redwater fractionator.
It will be the only plant in Canada that uses propane dehydrogenation to produce polymer-grade propylene.
Propylene is a byproduct of oil and natural gas processing that's produced by exposing off-gas such as propane to catalysts that crack hydrocarbon molecules.
"We expose propane to a noble metal catalyst at high temperatures to liberate hydrogen from the propane molecules, which creates an environment for the previous propane molecule to create a double bond, converting it to propylene," says Montgomery.
A hydrogen byproduct will be sold into the local Alberta market or an alternative could be used as fuel within the propane dehydrogenation process.
Propylene railed south would be used by US petrochemical companies (and eventually those closer to home) to produce poly-propylene, a plastic in pellet form that's used in the manufacture of various goods, including car parts and food packaging. The feedstock also produces propylene glycol, an environmentally-friendly anti-freeze used as a plane de-icer.
Industry shift
A shift to lighter steam cracker feedstocks with lower propane yields has created an imbalance in the supply and demand of propylene, and on-purpose production methods are increasingly prevalent. Williams hopes to capitalize on the that imbalance.
"We're hopeful the plant bring a poly-propylene producer into the province," says Montgomery.
At Redwater, the NGLs and olefin mixture is fractionated into propane, polymer-grade propylene, normal butane, alky-feed and olefinic condensate, which are all sold to petrochemical producers. It's currently being expanded to produce up to 5 million barrels of propane and 280 millions pounds of polymer-grade propylene annually from off-gas.
On a yearly basis, Williams produces approximately 2 million barrels of propane, 150 million pounds of polymer-grade propylene, 727,000 barrels of normal butane, 672,000 barrels of alky-feed and 250,000 barrels of olefinic condensate.
Construction of the new facility awaits regulatory approval, but Montgomery expects early stage building to start in the first quarter of 2014.
Honeywell will provide the UOP Oleflex process technology for the dehydrogenation process, which Williams selected because it had a smaller environment footprint as it consumes less energy and water than other PDH technologies that were evaluated.
"This is a nice fit in a niche market that we're already in, and it's still a relatively small part of our business, but this new facility will turn propylene development into a much bigger part," says Montgomery.
When oil sands producers convert bitumen into synthetic crude oil, the process generates an off-gas byproduct that includes a mixture of natural gas, NGLs and olefins. Williams extracts an olefinic NGL mixture from the off-gas at its Fort McMurray facility, which is located on-site at Suncor's oil sands production facility, recovering up to 14,000 barrels per day of the NLG/olefins mixture. The mixture includes ethane, ethylene, propane, propylene, butane, butylenes and condensate.
(Williams is also building a second liquid extraction plant at CNR's Horizon Upgrader, which is scheduled to start up in 2015.)
After the olefinic NGL mixture is extracted, the remaining off-gas is returned to the upgrader along with the clean-burning natural gas to be consumed as fuel within the upgrader operation, and the olefinic NGL mixture is transported to Redwater for further processing via the Boreal Pipeline.
The company says the off-gas processing reduces carbon dioxide emissions (CO2) in Alberta by approximately 200,000 tons per year and cuts emissions of sulphur dioxide (SO2), which contributes more than 1,700 tons of acid rain each year. Montgomery expects the off-gas expansions to further reduce both emissions.
Traditionally, off-gas is flared or stays in a loop at coker facilities and is used as fuel in the oil sands operations, releasing SO2, CO2 and other gases.
Once NGLs, olefins and sulphur impurities are removed, the remaining gas is sent back to fuel the oil sands plant.
"We're doing everything we can to meet all the required environmental and regulatory standards, and that comes down to ensuring that we've chosen the right machinery and equipment to minimize our impact on the environment," says Montgomery.
If Williams' PDH plant lures plastics manufacturers to the province, Alberta will be a step closer to a broader product platform, which will certainly put a smile on Hughes' face.
Comments? E-mail mpowell@plant.ca.
From the November/December 2013 issue of PLANT.