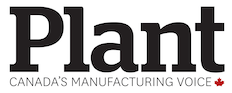 Anthony Dutton is a big man, built more like an NFL linebacker than a Vancouver-based CEO and private investor. He's got a personality that matches his commanding stature – no-nonsense, to the point – but he speaks about his company, IBC Advanced Alloys, with a humble confidence and pride in the firm's successes despite its relative infancy.
He's tucked into a booth at a noisy downtown Toronto restaurant, across from Chris Huskamp, the company's executive vice-president of business and technical development from South Carolina, who has a distinct, yet charming southern twang. Both men talk passionately, but carefully about the fact that their company has become a major disruptive force in the advanced and engineered material industry – a sector that's been dominated by a single player for the last 50 years.
"I believe there's a quiet materials revolution going on," says Dutton, giving the super-strong gorilla glass screen on a nearby iPhone a heavy tap for context. "[IBC] has done something to be impossible."
The manufacturer of specialty and advanced alloys founded in 2007 is rewriting the book on how lightweight advanced materials are produced cost-effectively. Its success is driven by growing demand in the aerospace, automotive and nuclear industries.
The company has 80 employees and four production facilities in the US.
Although it's headquartered in Vancouver, IBC doesn't manufacture in Canada. There's a sales office in Montreal, and it's considering expansions to serve the oil and gas, automotive and precision manufacturing markets.
Dutton says the US plants were acquired in several M&A transactions, adding that he's open to the idea of manufacturing in Canada, so long as the opportunities are "synergistic with our existing operations and corporate objectives." The company is also traded on the Toronto Stock Exchange's Venture Exchange – a good place to generate capital, according to Ian Toothill, IBC's director of corporate communications
It's latest addition, in 2011, is the 63,000 square-foot engineered materials facility in Wilmington, Mass. The vacuum casting facility, currently operating at 20% capacity with a single furnace, has AS9100C certification, essential for the manufacture of aerospace components.
Copper alloys account for about 85% of the company's revenues, a business unit that's operating across three facilities in Indiana (home to IBC's operational headquarters), Pennsylvania and Mississippi.
Dutton wants that ratio to reverse in favour of the company's patented beryllium-aluminum alloys, called Beralcast.
For one thing, there's more money in engineered materials. IBC sells them as semi-finished products while its copper alloys are sold as raw materials.
High profile customers are chomping at the bit.
"That's where the growth and excitement is, especially from aerospace companies that always want the latest and greatest," says Dutton. "And nowadays they want it all to be light."
IBC's Beralcast, which is typically produced from blends of give or take 65% beryllium with 35% aluminum, serves as a higher-performance and lower-cost replacement for cast aluminum, magnesium, titanium, metal matrix or non-metallic composites, and pure beryllium or powder metallurgy beryllium-aluminum. Beryllium is known for its excellent thermal conductivity and its extreme stiffness and lightness, with a modulus of elasticity that's almost 50% great than steel with only 22.5% of the weight. But it has been prohibitively expensive for mass use, priced at up to $500 per pound, usually in high tech applications where cost isn't an object.
Technology disrupter
The key to IBC's success, however, isn't the alloy itself; it's the proprietary investment casting process, the creation of which Dutton credits in part to Ray White, president of IBC's Engineered Materials division, which produces near net-shape parts and components from rare earth beryllium-based alloys.
The main benefit is a major cost advantage, a factor that's attracted some major industry heft from the likes of aerospace and defence powerhouse Lockheed Martin.
Innovation isn't always about something new. Great innovation lies in the ability to renew an existing product or process that make customers' lives easier. There are bonus points to those who introduce disruptive technologies that alter a market's landscape, which Dutton says IBC has accomplished.
"There hasn't been any competition in this market before, and now we're making ripples," says Dutton, comparing IBC to rental-car provider, Avis. "We try harder because we're number two."
For 50 years, Materion Corp., based in Mayfield Heights, Ohio (with customers in 50 countries and more than 2,500 employees) has dominated the engineered materials market.
"Ultra lightweight, super stiff materials are going to have importance across multiple sectors and I think the opportunities are endless," says Dutton, who is also a principal at Delu Corp., a strategic and financial advisory company.
Arguably, no industry is more innovative right now than aerospace and defence. It's facing a paradigm shift; a call to develop new aircraft that are more environmentally responsible and cheaper to operate. That requires a new wave of innovative suppliers with the ability to produce lightweight, high-strength materials and components.
"This is about using only what you need, and that provides a major cost benefit from a materials standpoint," says Huskamp, who points to sportwear giant Nike as an example of the importance of finding new uses for material as a cost advantage.
"Nike is so successful because they focus materials and push them to do new things."
Lockheed Martin Missiles and Fire Control first approached IBC in 2011 when the plane's well-documented production struggles peaked and it was under much pressure to reduce costs. After working with IBC for three years, Lockheed selected IBC Engineered Materials Corp. (a wholly-owned subsidiary) to produce critical cast components for the F-35's state-of-the-art electro-optical targeting system (ETOS). The first component is an EOTS azimuth gimbal housing using IBC's Beralcast beryllium-aluminum casting alloy.
The first contract, which is valued at $2 million, is for low-rate initial production (LRIP) lots 7 and 8, with initial deliveries to begin by the end of this year and into 2015.
There's growth potential for IBC's involvement in the F-35 program, as all variants of the jet fighter and planned production quantities with deliveries through 2035 will be equipped with the flashy targeting system.
That's 3,000 planes.
Lockheed estimates the F-35 will produce industrial profits of more than $10 billion over the length of the program. It's already contracted out 200 projects worth $319 million for the stealth jet manufactured in Fort Worth, Tex. that's made up of 300,000 parts and 11,000 unique part numbers.
But the program hasn't been without controversy. Well-documented price overruns caused some global customers, including the Japanese and Canadian governments, to threaten to pull out of their purchase commitments.
Lockheed, however, says it has righted the ship, cutting production costs by 50%. It also cut production time in half. Efficiency and cost benefits are both in IBC's wheelhouse.
"Not a lot of people know how to implement these advanced materials in a cost-effective way, and in most cases they won't be implemented unless the cost trade justifies it. That's what we've been able to do," says Huskamp.
The F-35's EOTS is the world's first sensor that combines foward-looking infrared and infrared search and track functionality to provide pilots with situational awareness with air-to-air and air-to-surface targeting from a safe distance.
The low drag, stealthy targeting system is integrated into the plane's fuselage with a durable sapphire window and is linked to the aircraft's integrated central computer through a high-speed fibre optic interface.
The ability of beryllium-aluminum to self-dampen vibration are a clear benefit to the targeting system, which are much more accurate if they aren't vibrating.
The process of finalizing a contract with Lockheed was a three-year journey, and required a significant undertaking by IBC to ensure it met qualification protocols, which Dutton says were quite strict.
"[Lockheed] has a whole bunch of boxes they have to tick through our entire operation – engineering, our facility, safety and HR practices," he says, adding that the process, including the commissioning of the Wilmington facility, required an investment "in the ballpark" of $5 million.
Historically, the only way to manufacture beryllium-aluminum components was by using HIP, a process that involves a powdered raw material being hot isostatically pressed to create blocks of alloys that are worked on by CNC and finishing machines.
"Up to 90% of the material ends up on the shop floor," says Ray White, an industry veteran who's been in the business since 1978.
The president of IBC's engineered materials unit was previously the vice-president of operations with Beralcast Corp. and a division manager in the integrated optical systems division of L-3 Communications Corp., the sixth largest defence firm in the US.
"Materion has been trying to get into the casting business since I can remember, and they're still trying to do it," says White. "We're a small company of 80 people and we're taking business away – it's like David and Goliath."
Process development
The key factor behind IBC's casting process is its ability to make single components from less material, which cuts costs significantly. Some industry experts have estimated the process would produce a 50% cost savings over traditional machined parts, but that's not confirmed as most defence contractors keep their cost base under wraps.
Investment casting is one of the oldest known metal forming technologies, allowing the production of components with accuracy, repeatability, versatility and integrity for a variety of metals and high performance alloys. The process produces complicated shapes that would otherwise be difficult or impossible with die casting, and they require little surface finishing, with only minor machining.
IBC, White explains, takes a final part design, adds small amounts of material to critical surfaces that require machining, then create a hard tool by injecting wax to create an exact replica of the final component. An investment shell is made from the wax pattern, which requires nothing more than dipping the wax repeatedly into a ceramic slurry until the coating is strong enough to withstand metals.
It's fired in a furnace, which melts the wax out of the casting and the part solidifies. IBC can produce up to 32 components at a time, depending on size.
"That saves a tremendous amount of money with respect to production schedules," says White. "Especially with aerospace customers who are used to waiting on parts for months or years. We're doing castings in a matter of weeks."
That won't be the case with the F-35's EOTS azimuth gimbal housing. Because they're large, White says it's likely they'll manufacture one part at a time.
"But it's not unreasonable for us to make up to five housings a day."
He won't give up details of the science behind IBC's process, but he does disclose that it has evolved over the past 15 years.
"Beryllium-aluminum was considered to be a non-castable alloy. When we started this, anyone who knew anything about it thought we were nuts."
White says the added benefit of the investment casting is the minimal finishing because the process holds tolerances to plus or minus 0.003 of an inch.
Dutton is confident the Lockheed Martin contract will provide IBC with a clear take off for its engineered materials business.
"[Magna International founder] Frank Stronach made his fortune understanding how to transition the automotive industry from machined parts into cast parts to make the manufacture of cars more affordable," says Dutton. "What we're trying to do is very similar."
And if the Lockheed contract is any indication, essentially a defence stand-in for the US government, the market has confidence in IBC's ability to deliver.
Huskamp says the lightweight components are particularly attractive to the aerospace sector because they help increase fuel efficiency.
"Cutting one pound from a jetliner amounts to $200,000 in savings over the lifetime of the plane," he says. "In aerospace the drive towards these materials is solely a fuel efficiency thing, and in today's market fuel efficiency becomes a major competitive advantage."
Huskamp's resume speaks volumes about his passion for the science. He previously worked as an associate technical fellow at Boeing, collaborating with other scientists on advanced materials development and implementation aerospace projects. He also spends his free time consulting with NASCAR teams on how to incorporate advanced materials into their race cars.
R&D commitment
Uncovering IBC's benefits comes down to a dedication to ongoing research and development, says Dutton.
"This initiative wouldn't have happened without a clear commitment to R&D," he says. "If you're not pushing the envelope and trying new things, you're yesterday's news."
IBC, he adds, treats R&D as an ongoing process, constantly refining existing processes and making tweaks to material geometries.
"Our whole company starts with engineering. This is not just a heat and beat metal shop," says White. "Almost everything we do has a technical aspect to it."
Continuous R&D will only help IBC break into new markets, particularly automotive, where Huskamp believes there is great opportunity thanks to new US fuel efficiency requirements.
"The corporate average fuel economy (CAFE) requirements are causing a stir – this is the first time Detroit has truly had a drive to change the way it does things," he says, pointing to Ford's aluminum-bodied F150 pick-up truck as an example of where the industry is headed from a materials standpoint.
"These times are unique," Huskamp adds.
For Dutton, the company's growth lies in continuing what it does best: making advanced materials better, faster, and cheaper.
Comments? Email mpowell@plant.ca.
This article appears in the Nov/Dec 2014 issue of PLANT.