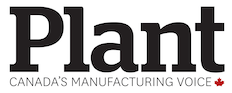 Recently updated Buy American/America protectionist laws are raising the ire of Canadian manufacturers, who are particularly inflamed over an Alaskan ferry terminal project on leased BC Crown land that was open only to US companies.
But this and other examples of America's conflicted view of trade (pro free trade, pro protectionist measures) represents an issue that has more troubling ramifications.
Protectionist Buy American restrictions in the US are killing jobs in Canada, says Canadian Manufacturers & Exporters (CME). Further, the accelerated expansion of these provisions by Washington and various US states threatens to further erode Canada's manufacturing base.
Case in point: less than a week before Christmas, Mueller Canada announced it was closing its iron and steel facility, laying off 71 people in Saint Jérôme, Que. The plant, owned (ironically) by US-based Mueller Water Products, produced manhole covers used in the construction and modernization of water and wastewater infrastructure projects. Mueller has other plants in the US.
"[Expanded] Buy American legislation, introduced last June by the US Congress, is the main reason for this closure," CME said in a statement.
Buy American restrictions oblige American municipalities to source their water and wastewater products solely from US manufacturers, effectively shutting out Canadian manufacturers from participating in American projects.
"This is another example of the toll that Buy American protectionism is taking away manufacturing jobs in Canada," said CME president and CEO Jayson Myers. "It is grossly unfair that American companies can freely do business in Canada but Canadian manufacturers are locked out of municipal procurement contracts in the United States."
Although Buy American and Buy America policies have been on the books since 1933 and 1982 respectively (see Buying American defined), it wasn't until 2009 when the American Recovery and Reinvestment Act (ARRA) was introduced that Canadian manufacturers began to feel the pinch.
The ARRA was intended to stimulate the US economy by injecting $787 billion in spending and tax cuts. The ARRA includes Section 1605, a Buy American provision that stipulates funded projects requiring the construction, alteration, maintenance or repair of a public building or public work, requires 100% of the iron, steel and manufactured goods used must to be produced in the US, with certain waiver restrictions. In effect, the ARRA expanded the Buy American provision to include all manufactured goods, not just iron and steel.
In 2014, legislation was introduced affecting the Buy America provisions for US Department of Transportation procurement. This meant all municipal transit, roads and highway projects would be restricted to 100% domestic sourcing.
Canada did not have an exemption to this clause because it was not negotiated earlier under the North American Free Trade Agreement (NAFTA), according to Martin Lavoie, CME's director of manufacturing policy. "Since then we've had Buy America issues again and again."
In December 2014, the state of New Jersey passed legislation that would apply Buy America policies to all goods that all of its municipalities purchase – a large extension of protectionist policies that would see Canadian companies shut out of millions of dollars in trade.
"We don't know exactly how much of an impact it's going to have on Canadian companies. We'd have to know how much New Jersey buys every year from Canada. But we do know that it's a lot," Lavoie says. "What worries us at the CME is that a lot of other states will want to do the same."
He notes the law passed the New Jersey legislative assembly but it has to be signed by Governor Christie – who is a Republican. Republican politicians tend not to endorse protectionist policies because restricting the ability to source products drives the price up.
The CME is calling on Governor Christie to "support business and free trade and wisely use his veto powers to stop this growth-killing bill."
Killing jobs
"New Jersey legislators have seemingly made it clear they do not want to do business with Canada," Myers is quoted as saying.
"They think they are protecting jobs. In reality, given the integrated nature of manufacturing, they are killing jobs in both the United States and Canada."
Twelve US states and the US Chamber of Commerce support the CME's position. Indeed, rising concerns about impeding trade between the US, Canada and Mexico spurred the formation of a new organization: North Americans Trading Together, or NATT.
Spearheaded by former Secretary of State for Texas, Republican Hope Andretti, NATT is a broad coalition of companies, trade associations, the chambers of commerce in both the US and Canada, and others. Most of the issues NATT seeks to resolve are focused on steel and the supply chain for steel and railways, says NATT spokesperson Stan Skocki.
NATT's view of Buy American is that it "needs to be updated to reflect the practical trade relations that Canada, Mexico and the US have enjoyed under NAFTA," he says.
"Right now, Buy American rules supersede NAFTA – even though we've had this agreement in place for years. A domestic preference for products is all good, but the practical applications are pretty onerous. The problem is that it drives up the cost of manufacturing and costs consumers more."
He says NATT is striving to raise awareness of the valuable trade relations the US has with Mexico and Canada.
With the New Year there is a new Congress in power, one that will see the Republicans in control. Congress will be reauthorizing the 1980's Highway Bill at the heart of the Buy America issues.
Skocki says NATT is hopeful there will be changes to the legislation. Why is change needed? He says Buy America (transit-related procurement) is causing job loss in Canada and the US. The consequence of reducing the supply chain is overspending on road projects. Bureaucratic delays are increased because everything has to be certified to Buy America approvals. Politically the whole issue of reciprocity from an international point of view could have a negative impact on trade.
The CME is encouraging Canadian municipalities to promote Buy Canadian procurement policies as a reciprocal strategy to combat Buy America. So far "many municipalities have adopted the anti-American motion and the FCM (Federation of Canadian Municipalities) is now seized by the issue," Lavoie says.
Recent projects affected by Buy America restrictions are infuriating Canadian manufacturers. Construction on the Prince Rupert ferry terminal in BC, for example, was to be built with US iron and steel – despite the fact that it sits on Canadian Crown land.
Because funding for the Prince Rupert ferry to Alaska project, estimated at $20 million, comes from the US Federal Highway Administration, it falls under the Buy America legislation.
"The extraterritorial application of these protectionist restrictions on trade within Canada by a foreign government is unreasonable," said international trade minister Ed Fast in a statement to Canadian Press. "Taxpayers on both sides of the border would benefit from dismantling the trade barriers and inefficiencies created by US protectionist policies such as Buy America."
Canada responds
Last October, the small town of Morrison, Colo. narrowly averted having to pay back federal funding for a bridge built with a small amount of steel manufactured in a Canadian plant. Like Mueller Canada, the plant was owned by an American firm.
In January, Canadian Ambassador Gary Doer and Alaska Governor Bill Walker were scheduled to discuss the potential implementation of a little-used Canadian trade law to deter suppliers to the Prince Rupert project from adhering to Buy America rules at the expense of Canadian suppliers. At press time, the situation was evolving quickly.
"Support from Ottawa is moving slowly. They are being careful," Lavoie says. "The Department of International Trade understands the issue, but the Minister of Infrastructure (Denis Lebel) doesn't believe in [protectionist] reciprocity. We asked him to implement some reciprocity on the Champlain Bridge project. The answer we received was 'no'. He wanted the cheapest steel."
"If you look at the steel trade, we used to export twice as much as we imported in 2006. Now it has flipped the other way around. We have lost capacity," Lavoie says.
The National Association of Manufacturers (NAM) notes the US exports more than $1 trillion of manufactured products to 236 countries, "but this represents just a fraction of the country's export potential." NAM calls for new trade and investment agreements to be signed with the European Union and interested countries in Asia, South America and Africa.
The organization, which represents 11,000 US manufacturing companies, says on its website that it "wants to work with WTO to reduce trade barriers to exports of manufactured goods, including through negotiations on trade facilitation and the expansion of the Information Technology Agreement. NAM also calls for the "President to be provided with Trade Promotion Authority to negotiate and implement new trade and investment agreements that eliminate barriers and enhance manufacturers' competitiveness."
The United Steelworkers union believes that Canadian and American governments should ensure that public investment in infrastructure stimulates the domestic economy, rather than worsening offshore trade deficits, according to Mark Rowlinson, assistant to the national director of United Steelworkers Canada. "Therefore, we support procurement policies that give preference to domestic manufacturing over overseas imports."
Buy North America
But Rowlinson adds, "Because manufacturing is highly integrated across the Canada-US border and trade in manufactured goods is balanced between our two countries, we advocate a "Buy North American" policy. Specifically, Canada and the US should negotiate preferential access to each other's public procurement of manufactured goods. Indeed, we have for many years advocated for the use of North American steel in large projects – such as the new Windsor-Detroit Bridge."
Even if Buy American policies disappeared, Rowlinson says there's no reason to expect that particular procurement contracts would come to Canada rather than going offshore. "In fact," he says, "Buy American has strengthened the broader US economy, which is the largest market for Canadian steel and other manufactured goods."
Therefore, he concludes, Buy American is a net positive for Canadian steelworkers. "However, it would be even more beneficial if it gave equal preference to Canadian steel."
That would be an improvement for Canadian manufacturers. As it stands, the escalation in the adoption of protectionist legislation at the state and municipal levels in the US is threatening fair competition for suppliers north and south of the border. NAM is all for dismantling trade barriers elsewhere in the world that have impeded members' ability to export. But such enthusiasm for fair global trade should be extended to America's number one trading partner, as detailed in previously negotiated trade deals.
Kim Laudrum is a Toronto-based business writer specializing in manufacturing and is a regular contributor to PLANT. E-mail klaudrum@rogers.com.
This article appears in the Jan./Feb. 2015 issue of PLANT.