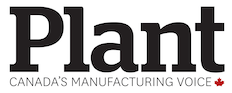 One common result of COVID-19: everyone is changing processes, mostly to avert a re-occurring problem. These changes are naturally done using "job skill and experience" and these days that involves regulatory guidance. These are reactionary gestures and few pause to determine value or the impact on cost.
You need to pause and reflect using a rational process to verify or modify your changes. A great approach is to capture the voice of the customer (VOC) using "critical to" (CT) trees, then quickly plot a new process using enterprise value stream mapping (EVSM). Validate the map against the VOC to insure its intended results are delivered within cost targets.
Every process change provides an opportunity to improve customer satisfaction while reducing costs and improving velocity, so pause, reflect, document and adjust.
Value stream mapping (VSM) is an opportunity to "learn to see" waste within processes but it seems the tool is too often used as an initiative rather than a solid management practice conducted – at minimum – annually. And many organizations use the (William Edwards) Deming cycle (plan, do, check, act, a.k.a. PDCA ) in either a formal or informal manner. Both are great management techniques. Changing the order of the Deming cycle and imposing it on the VSM will reap significant benefits.
"Check" happens as you draw a current state map. You must walk the value stream. Constantly check the current state against control plans and/or the original quoted process plan for manufacturing a product or delivering a service.
At one plant the check phase monitored specific metrics annually to see if initiatives were actually delivering the desired results. The daily monitoring and recording of scrap generation were abandoned in favour of relying on the annual VSM exercise as the review point. It was decided through other techniques team members could quickly tell if a deviation in process began to generate scrap above the norm. When the amount of time spent on monitoring and inputting daily scrap data was calculated, leaders found the equivalent of 14 people could be diverted to other things and yield improvement.
Add value
"Act" happens when the current state map is concluded with a list of deviations based on the control plan. If a customer requirement has crept into the value stream as changes, review the cost impact and ask if the customer is willing to pay for the changes requested.
Intermittent change in the process can allow non value-add activities to slip into the value stream. Remove them immediately! This is a good time to compare the current state map to the costing model to ensure they're in sync.
It's normal when there's change in a process that the appropriate manpower is not immediately removed. The front liner will want to test the new process before relinquishing the headcount.
Wrong! Assign them to do other activities such as 5S or set-up reduction. If the process change doesn't work you can quickly return the resource without impacting customer needs.
Richard Kunst is president and CEO of Cambridge, Ont.-based Kunst Solutions Corp., which helps companies become more agile, develop evolutionary management and implement lean solutions. Visit www.kunstsolutions.com. E-mail rkunst@kunstartofsolutions.com.
This article appears in the September 2020 print issue of PLANT Magazine.