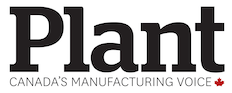 Canada's innovators are getting a boost thanks to funding and project announcements involving the aerospace and automotive industries, and IBM's incubator program.
First up is Centennial College, which received $2.3 million in funding from the Natural Sciences and Engineering Research Council of Canada (NSERC) to develop a next-generation landing gear for energy efficient aircraft.
The Toronto-based college will work with Safran Landing Systems, a manufacturer of aircraft landing and braking systems in Ajax, Ont. They'll develop an electric-actuated system to replace heavy hydraulics. Manufacturers are aggressively pursuing weight reduction efforts to make more energy efficient aircraft.
Centennial's landing gear research program is worth nearly $8 million, and represents the largest applied research initiative in its 50-year history. The college is opening a new $72 million, four-acre aerospace campus at Downsview Park next year at the former de Havilland of Canada site. A new hangar will be large enough to accommodate commercial jets.
The project has received $25.8 million from the Ontario government, and another $18.4 million in Strategic Investment Funds from the federal government.
Moving on to Quebec, MacDonald, Dettwiler and Associates Ltd. (MDA) is establishing a Satellite Centre of Excellence in Montreal with $3 million in non-refundable funding from the province.
The Vancouver-based global communications and information company is getting $45 million as a royalty-based contingent venture loan to develop a next-generation, digital payload satellite system project.
Innovators will benefit from the IBM Innovation Space – Markham Convergence Centre at IBM's Canadian headquarters in Markham, Ont. The tech giant and ventureLAB, a Markham-based non-profit that helps start-ups and entrepreneurs find their feet, are providing a space that brings innovators together with funding agencies, researchers, experts and mentors.
The hub is part of the IBM Innovation Incubator Project, a $54 million initiative between IBM, and Ontario Centres of Excellence (OCE) to propel 'made in Ontario' innovation.
The Markham space is currently hosting 25 start-ups and entrepreneurs.
Members include OCE, the National Research Council-Industrial Research Assistance Program (NRC-IRAP), Markham Board of Trade, Markham Small Business Centre, Innovation York and Seneca College.
Smart tech
Peytec, an Internet of Things (IoT) developer using the space, has developed a system that provides real-time physical asset management to improve and automate supply chain, packaging, warehousing and distribution processes in the manufacturing and logistics sectors.
On the automotive side, Magna International in Aurora, Ont. is investing $5 million to boost leadership in the development of Canada's artificial intelligence (AI). The auto parts manufacturer is providing the money to the Vector Institute, an all-new independent AI research think-tank in Toronto.
The facility will specialize in deep and machine learning. The research aims at attracting, developing and retaining some of the best and brightest in AI.
And Hong Kong-based automaker Infiniti has opened an accelerator program in Toronto to grow companies focused on IoT and smart city initiatives.
The program is produced in partnership with Multiplicity, a Toronto-based nonprofit that provides education and mentorship to start-ups. INFINITI LAB launched in Hong Kong two years ago. The Toronto facility represents the first to of its kind to launch in Canada.
Selected start-ups will work closely with corporate and industry partners including: Techstars; OMERS Ventures; TELUS Ventures; the City of Toronto, and Fleet Co. They'll provide access to technology, mentorship and education during the month-long program.