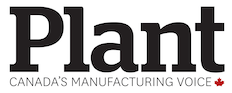 It didn't take much time for the federal government to move on possible NAFTA renegotiations following the election of Donald Trump as US president. The deal signed in 1994, which Trump calls the "worst trade agreement in history" and promises to scrap or renegotiate, was among the many political salvos the president-elect used to ignite his supporters.
He blames the deal for gutting US manufacturing jobs, and would instead seek an agreement better for blue-collar American workers, while slapping tariffs of up to 35% on products such as Mexico-made vehicles sold in the US.
The Trudeau government has offered "a gesture of goodwill" to renegotiate NAFTA. Trudeau and Trump are political opposites, unlikely to agree on climate change, immigration or pipelines, but there's a possibility Canada could benefit from going to the NAFTA bargaining table to renegotiate the deal that drives 75% of Canada's exports.
"We want to deepen integration with the US and modernize that relationship to reflect what's happened over the past 20 or so years since it was ratified. If [the US] wants to re-open [NAFTA], there's a number of things we'd love to put on the table," says Mathew Wilson, vice-president of national policy at Canadian Manufacturers & Exporters (CME). He has been advising nervous Canadian manufacturers to take a deep breath.
Canada and the US exchange $2.4 billion in goods and services everyday – the agreement is an important one for both countries, but economic independence and anti-globalism became a cornerstone of the Trump campaign, which also took a hard stance on undocumented immigration, particularly from Mexico. And Trump moving on NAFTA is more likely than his promise to "build a wall."
The impact Canada could feel from a scrapped NAFTA could also be harsh, as outlined by Export Development Canada chief Peter Hall, who wrote in a Nov. 9 note that Canada would be reduced to "most favoured nation" status by the World Trade Organization. He estimates that would be the equivalent of tacking on a 3.5% across-the-board tariff on goods and services from Canada to the US. That's similar to tariffs paid prior to NAFTA, which were in the 4% range.
But Hall advises against hitting the panic button just yet, and notes that Canada's tariff-free movement of goods to the US would be protected by the original free-trade agreement signed by both countries prior to NAFTA. He also suggests that discouraging trade with Canada would be an incredibly disruptive process, pointing to the auto sector where US-made components make up 63% of Canadian-made vehicles.
Update provisions
If the agreement does make it's way to the bargaining table, Wilson says there are provisions CME would like to see that would benefit Canadian businesses that trade with the US. They include updating labour mobility and reciprocal government procurement policies. Currently, Canadian manufacturers are locked out of US municipal procurement contracts, a symptom of contentious Buy American legislation, while US businesses are free to supply government projects in Canada.
"[I think] there's as much upside and there is downside to renegotiating NAFTA if it comes to that," he says.
Wilson is, however, concerned about another Trump election promise – lowering corporate taxes and cash repatriation on foreign profits. He suggests those could have a direct impact on Canadian manufacturing's competitiveness and ability to attract investment.
"Canadian governments better be paying attention to that because it could fundamentally change the business environment here," he says.
Opening NAFTA negotiations could also give Ottawa an opportunity to address the persistent trade war on US softwood lumber tariffs, which remains at an impasse.
Perrin Beatty, president and CEO of the Canadian Chamber of Commerce, admits to being a little surprised by the government so swiftly expressing its willingness to renegotiate the trade deal.
He would have rather seen the Trudeau government wait to see what the Trump administration would consider during bargaining.
"We need some clarity on what [Trump's] deal is before we commit ourselves to reopening NAFTA," he says.
Beatty also believes trade deals such as CETA will become even more critical to Canadian business if NAFTA is scrapped. And there will be opportunities to ratify trade deals with countries such as China and other Asia Pacific nations involved in the yet-to-be-signed Trans-Pacific Partnership, which may be dead in the water with Trump in the Oval Office.
"There are a lot more questions than there are answers at this point," says Beatty. "I'd be concerned about doing potential damage to an agreement that's worked for Canada than I am about modernizing it, given the protectionist mood right now."