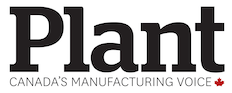 Sponsored Content provided by PLANT partners:
Are you tapping into the $26 billion in government grants and incentives available to Canadian manufacturers?
Ask any manufacturing business owner to name some of the worries that keep them up at night, and chances are finances will be one of them. Unless they are able to self-finance or have private investors, the majority of SME (small to medium-size) manufacturers will eventually face milestones requiring them to source capital in order to continue to grow. But whether it's the intimidating thought of navigating government red tape for grants, or the fear of taking on a massive loan, even the most experienced operators can find the search for financing a daunting task, discouraging many from reaching for the capital they need.
What many operators of SMEs may not know, however, is that there is a wealth of government grants and incentives available to growing Canadian manufacturing businesses. All it takes is the right knowledge and tools to access it.
The funding question
Manufacturers require financing at all stages of growth, and for a variety of reasons. For instance, start-ups require an influx of funds and initial operating capital, while established SMEs often need financing when they are in an expansion mode. Savvy operators will use that financing to prepare their companies for growth by investing in their infrastructure and operations through innovative processes and technology to ensure they remain as productive and competitive as possible.
Among other things, strategic investments could be made in: research and development capabilities to allow for continual new product innovation; upgrades to facilities that incorporate state-of-the-art technology; and Industry 4.0 enhancements such as digitally connected systems and the Internet of Things (IoT)-based equipment that help maximize overall operational efficiency and profitability.
Government grants
Each year the federal and provincial governments offer a combined $26 billion in grants and incentives, to businesses investing in innovation and new technology. The federal government, for example, recently announced it is providing $100 million in funding for SMEs in the steel and aluminum manufacturing sectors "with non-repayable contributions for projects to enhance productivity, increase competitiveness by adopting new innovative technologies, and create more highly-skilled jobs."
In the food and beverage sector, manufacturers can access the Canadian Agricultural Partnership (CAP), a five-year, $3-billion investment by federal, provincial and territorial governments that is designed to help strengthen the agriculture and agri-food sector, including food processing. The initiative includes $686.5 million over five years in federal programs and $467 million in activities that: assist producers and processors to grow trade and expand markets; build a diverse, dynamic sector; and support innovative and sustainable growth in the sector. Programs under CAP are delivered provincially and territorially, and offer funding for food and beverage manufacturers to invest in new technology and innovation-based projects.
Innovation for growth
That's good news for Canadian manufacturers, as many are already planning growth through innovation investments. According to the 2019 Manufacturers' Outlook Report, 90% of manufacturers are spending or plan to spend money on innovation this year. It found that companies intend to spend an average of 3.6% of their revenue on innovation this year, focused on a variety of different areas – 57% on new products; 56% on processes; 47% on technology; 39% on services and customer experience; 35% on marketing; and 20% on supply chain. The report also noted that a full 29% of respondents are either already applying IoT capabilities, are planning to invest in this technology for deployment within the next 12 to 14 months, or are in the process of evaluating its relevance to their operations.
At the same time, however, only 28% of survey respondents said they have accessed government grants or direct funding. Of those who did apply for government funding, just 14% said they found the process "a great experience" and "easy to navigate." Instead, 33% said it was "cumbersome, confusing and slow," while 53% said it was "as expected." In other words, manufacturers find navigating government funding time-consuming, expensive and frustrating. As a result, thousands of dollars in potential financing is being left on the table.
Webinar: How to access government funding
On April 16 at 2 p.m. ET/11 a.m. PT I'll be hosting a webinar to discuss how to access government funding and incentives with my guest, Teri Kirk, CEO of Funding Portal, a service and software provider that helps manufacturers better manage the grant and incentive process. Together we'll look at the wide range of funding options available to Canadian manufacturers and offer practical takeaways to help you access funding for innovation and technology. Please join us with your questions ready. Click here for more information and to register.
Dale Kehler is senior vice-president of product services at SYSPRO Canada, a leading provider of ERP business management software.