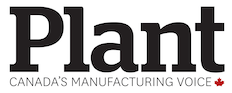 Proper gear lubrication is a no-brainer, but when it comes to requirements, not all gears are alike. For example, some need special lubricants because they're exposed to the elements in open pit, or surface mining applications.
Martin Keenan, a product specialist with Petro-Canada Lubricants Inc., a division of Suncor Energy, offered some technical tips about open gear lubricants (OGL) used in surface mining at a Society of Tribologists and Lubrication Engineers (STLE) meeting in Hamilton.
Here are the highlights:
Open gear lubricants are high performance products that must work under high loads and in challenging conditions. They're highly viscous and fortified with EP additives for use on surfaces exposed to rain and snow. The high viscosity is required because speed of motion is slow. OGLs need to be pumpable and stick to the surface to provide a protective film coating.
In surface mining, OGLs are used for electric and hydraulic shovels, draglines, haul trucks and borehole drills.
These lubricants are applied by spraying or dripping at pre-determined, intermittent times. Avoid too much or too little as equipment downtime in open pit mining is very expensive.
OGLs can be regular or multiservice types. Mining shovels are usually lubricated by multiservice lubes and have two separate reservoirs for different types. Changing ambient temperature and climate may require a seasonal change of products.
Another consideration is solvents: they can be a problem.
Keenan noted each piece of equipment has its own set of specifications. Check with the equipment manufacturer.
This article appears in the Jan./Feb. 2015 issue of PLANT.