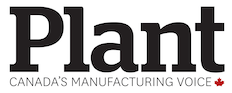 As the number of Canadians who are prescribed medical marijuana grows and the federal government looks at a new legislative framework for its legalization and regulation, what does this mean for the workplace?
The federal government has announced plans to legalize marijuana with a target date of July 1, 2018. However, the possession of marijuana (cannabis) is still illegal in Canada under the Controlled Drugs and Substances Act, although it's permitted for individuals with a medical prescription.
To keep pace with these changes, update your company's alcohol and drug policies.
Treat non-medical use of marijuana in substantially the same way as the use of alcohol under your current policy. Policies permitting the prescribed medical use would be either as an "accepted" result of a random drug test, or as a form of accommodation. When making accommodations, as with any prescription, employers have the right to prohibit impairment on the job, particularly in safety-sensitive positions.
Impairment occurs when the chemicals in the smoke pass from the lungs into the blood vessels and are carried throughout the body to the brain. Immediate effects include a feeling of euphoria and a state of relaxation, changes in perception, time distortion, deficits in attention span, momentary body tremors and impaired motor functioning. Health Canada states, "Using cannabis or any cannabis product can impair your concentration, your ability to think and make decisions, and your reaction time and coordination. This can affect your motor skills, including your ability to drive."
Defining and assessing impairment poses a significant challenge when developing and implementing policies. Because of the evolving legal issues, consult with legal experts to develop company policy and be clear on the implications of impaired on-duty workers.
Impairment challenge
Clearly articulate that medical use of marijuana does not negate workplace policies for safe job performance.
Review any workplace policies involving drug and alcohol use, in consultation with the health and safety committee and unions. Focus the policy on "impairment" or "under the influence" and the ability to do the work safely. Make policies inclusive and consider any prescribed drug or substance that's used medically (or otherwise).
An employee should advise the employer if a medical procedure or treatment will affect safe job performance.
If your company has a substance use/abuse policy, it may be necessary for that employee to disclose the medical use of marijuana.
Treat marijuana in the same way as any other prescription drug that could affect performance and present a safety risk, and have clear policies in place that deal with impairment.
This article was contributed by the Canadian Centre for Occupational Health and Safety. The Hamilton-based organization provides information, training, education, management systems and solutions that support health and safety programs, as well as the prevention of injury and illness in the workplace.